What Is My Medicare Number?
Your Medicare number is an 11-digit number found on your Medicare card that's unique to you and serves as a way to identify you in the Medicare system. Once you're signed up for Medicare, a federal health insurance program, you'll receive a Medicare card in the welcome packet mailed to your address.
On this card, you'll see your Medicare number, also known as the Medicare Beneficiary Identifier (MBI). Without a Medicare number, you would not be able to access Medicare's healthcare benefits.
Remember, scammers can steal your medical identity if they obtain access to your Medicare number, so guard your MBI like you would your SSN.
Table of Contents
The Importance of Understanding Your Medicare Card
Your Medicare card is proof you're enrolled in the Medicare program and contains valuable information such as your name, MBI, the type of plan you're enrolled in, and the coverage start date.
You must show your doctors and other healthcare providers your Medicare card to receive coverage for healthcare benefits under Medicare. So, if you have not already, take the time to familiarize yourself with your Medicare card and the information it contains to avoid any coverage issues down the line.
How To Locate Your Medicare Number
You may wonder where to find your Medicare number if you're new to the federal health insurance program. Thankfully, it's relatively simple since the number is directly written on your Medicare card. And, even if you cannot access your Medicare card, you can still locate your 11-digit number by contacting Medicare or Social Security online, by phone, or in person.
Check Your Medicare Card
The most straightforward way to find your Medicare number is by checking your Medicare card. It's located on the left side of the card, right under your name. The number should contain eleven random letters and numbers.
Contact Medicare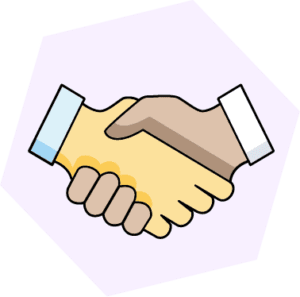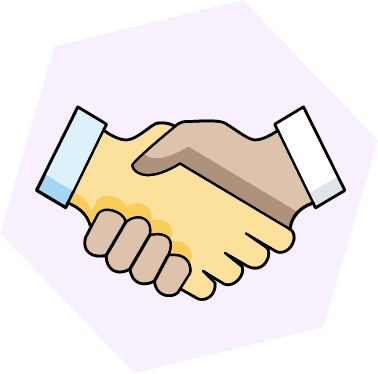 If you have trouble reading the Medicare number on your card or if you misplaced the card, contact Medicare to locate your 11-digit number. You can do so in two ways, online or by phone:
Online: You can sign into your MyMedicare.gov account to see your Medicare number and print a copy of your card when necessary. Create an account if you have not already.
Phone: Call 1-800-MEDICARE (1-800-633-4227) to request your Medicare number or order a copy of your Medicare card if you lost it. The customer representative may ask you to provide information like your name and address to verify your information. (TTY users can call 1-877-486-2048).
Visit Your Local Social Security Office
If you do not wish to use Medicare's online service or call their representatives, you can access your Medicare number by visiting your local Social Security office. You can find one near you by using SSA's office locator tool.
Addressing Common Issues With Your Medicare Card
Your Medicare card is more than just a piece of paper. It's your proof of insurance and ticket to access the medical services you need. Here's how to address the common issues you might face once you receive your Medicare card.
What To Do if You Lose Your Card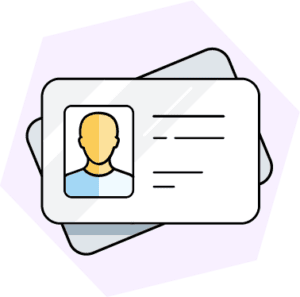 If you misplace or damage your Medicare card, do not panic. You can receive a replacement card by logging into your secure Medicare account to print or order an official copy of your original Medicare card.
Once logged into your account, click the "Replace your Medicare card" link under the Medicare Enrollment Detail section. Then select "Mail my replacement Medicare Card."
You can also call 1-800-633-4227 to have the replacement card sent to your mail. Teletypewriter (TTY) users can call 1-877-486–2048. Your Medicare replacement card should arrive within 30 days at the address on file with Social Security.
Changing Information on Your Medicare Card
If you need to update or correct an error regarding the personal information on your Medicare card, contact Social Security since Medicare works with them to maintain your records. You can reach Social Security at 1-800-772-1213 (+1 800-325-0778 if you're deaf or hard of hearing) between 8:00 a.m. and 7:00 p.m., Monday through Friday.
Depending on your situation, you may be able to request your change online. Head to Social Security's 'Personal Record' page for more information.
Protecting Your Medicare Number
Scammers can use your health insurance as their own to file false claims, which could negatively impact your medical records. Therefore, it's essential to keep your Medicare card and number safe by only sharing it with trusted healthcare providers. Store the card securely, and do not carry it with you unless necessary.
Also, remember that Medicare plans will not call you uninvited to ask for any of the following:
Social Security Number
Medicare number
Bank account number
Any other financial information
You'll typically receive a written statement in the mail before getting a phone call from a government agency.
Browse the FCC Consumer Help Center Posts and Scam Glossary to educate yourself further on how to protect your medical identity.
All in All
Your Medicare number is more than just a random string of numbers and upper-case letters; it's a unique identifier that provides access to your Medicare benefits. Without it, your out-of-pocket healthcare expenses may rise significantly. To prevent issues with your Medicare coverage, ensure you thoroughly understand your Medicare card, including how to replace it and locate your 11-digit Medicare number.
Frequently Asked Questions
You're just a few steps away from seeing your Medicare plan options.
You're just a few steps away from seeing your Medicare plan options.