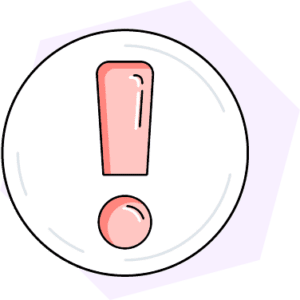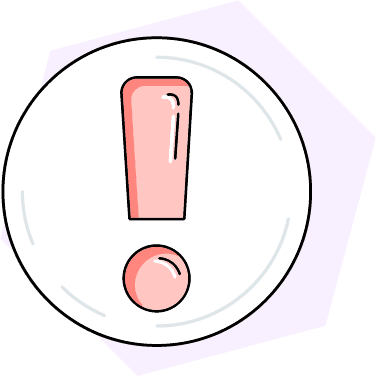 The Open Enrollment Period for health insurance is here: November 1 – January 15
Enroll in a new health plan or reevaluate your current coverage to see if it's still a good fit for you. You can make the following changes during this period:
Enroll in a health insurance plan for the first time
Change health insurance plans
Change your current plan's dependents
Still have questions? Learn more about the health insurance Open Enrollment Period.
Does Health Insurance Cover IVF?
Some health insurance plans offer IVF coverage, though fertility insurance laws vary by state. As of 2023, 21 states have passed some form of legislation addressing infertility insurance, including which insurance covers IVF and the preservation of sperm, egg, and ovarian tissue.
The cost of IVF and other fertility treatments can be prohibitive to people looking to expand their family. With individuals increasingly waiting until later in life to have children, some fertility insurance is too age-prohibitive to be cost-effective. Additionally, while some states require employer insurance to cover infertility, small and self-insured businesses may be exempt.
Table of Contents
Understanding In Vitro Fertilization (IVF)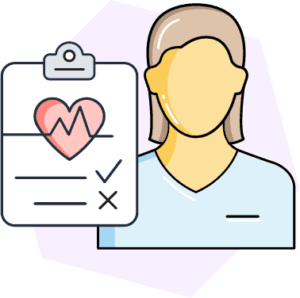 In vitro fertilization describes a medical procedure in which an egg is fertilized by sperm outside of the ovaries inside of a woman's body, typically in a medical lab or other certified facility. IVF is the most widely-known and perhaps the most accessible type of infertility treatment despite its multiple stages of treatment and high costs.
The IVF process must be tailored to each individual seeking this infertility treatment. Patients may try IVF if they cannot conceive naturally for at least a year or experience infertility due to a medical condition or treatment. IVF usually starts with diagnostic testing and may lead to multiple cycles of egg retrieval and embryo transfers, aided by injectable medications.
How Does Insurance Cover IVF?
All plans that include fertility insurance, even those that do not specifically cover IVF, will pay for an initial fertility diagnostic evaluation. This assessment may include semen analysis, hormone level testing, and sonograms. Fertility insurance coverage may also include laparoscopy, hysteroscopy, or other diagnostic or medically necessary surgery.
Eligibility
"Infertility" is defined in health insurance terms as the inability to conceive during a one-year period for women aged 35 or younger or a 6-month period for women older than 35. Eligibility requirements for IVF insurance vary by state; however, most plans require candidates to document a period of "infertility" as defined above for a minimum number of years to qualify for infertility coverage.
State-by-State Coverage 
Certain states require some level of insurance coverage for fertility treatment.
State

Coverage Requirements

Arkansas

– At least two years of unexplained infertility or infertility due to endometriosis, blocked or removed fallopian tubes, DES exposure, or abnormal male contributing factors
– Must try less costly treatments before pursuing IVF
– Policies that offer maternity coverage must cover IVF
– HMOs and self-insured employers are exempt 

California

– Group plans are required by law to offer fertility coverage insurance, excluding IVF
– Must be diagnosed with a medical condition that causes infertility or have a history of at least one year of natural infertility
– Plans must include fertility preservation as a basic healthcare service
– Self-insured group plans are exempt

Colorado

– Employers of 100 or more employees must offer fertility insurance coverage, including three retrievals and unlimited embryo transfers, with no restrictions on fertility medications
– Religious organizations are not required to provide coverage
– Small businesses and self-insured group plans are exempt  

Connecticut

– Candidates must have maintained insurance coverage for at least 12 months
– Limitations include a maximum of four cycles of ovulation induction, three cycles of intrauterine insemination, and two cycles of IVF or other transfers, with a maximum of two embryo implantations per cycle
– IVF is limited to patients who have unsuccessfully tried other less expensive methods of conception first 

Delaware

– Retrievals must occur before the covered individual is 45 years old; transfers must occur before the individual is 50 years old
– Insurance plans must offer fertility benefits, including IVF, cryopreservation, and medications, to the same extent as other pregnancy-related coverage
– Exceptions include experimental fertility services, religious organizations, small businesses, and self-insured employers

Hawaii

– Benefits include one cycle of IVF
– Plans offering other maternity-related services must extend coverage to infertility treatment candidates
– Exemptions include self-insured employers

Illinois

– Group plans and HMOs that include pregnancy coverage must offer benefits, including IVF
– Coverage includes up to four egg retrievals or a lifetime maximum of 6 retrievals if a live birth occurs
– Exemptions include employers with fewer than 25 employees, religious organizations, and self-insured employers

Kentucky

– All health plans must include egg and sperm preservation when a medically necessary procedure may cause infertility
– Benefits may extend to student health plans
– Coverage must include (but is not limited to) fertility evaluations, lab costs including cryopreservation for up to one year, and medications
– Self-insured employers and religious organizations are exempt

Louisiana

– Fertility preservation coverage must extend to policyholders diagnosed with cancer when cancer treatment may cause infertility
– Plans that include cryopreservation coverage may limit storage coverage to three years
– State laws do not require plans to provide fertility insurance coverage including IVF
– Exemptions include self-insured employers and religious organizations

Maine

– Plans must include fertility insurance coverage for diagnostic, treatment, and preservation services
– Coverage does not include experimental fertility treatments or non-medical fertility services such as surrogacy

Maryland

– Covered candidates must have unsuccessfully attempted pregnancy through less expensive infertility treatments
– Plans that provide pregnancy benefits must cover three IVF cycles per live birth for a lifetime maximum of up to $100,000
– Coverage does not include egg or sperm storage
– Exemptions include self-insured employers, religious organizations, and small businesses of less than 50 employees  

Massachusetts

– Infertility must occur for at least one year for a woman aged 35 or younger, or 6 months for a woman over age 35
– Plans that include pregnancy benefits must cover fertility services including IVF 
– State laws do not impose IVF cycle limits or caps on expenses
– Employers are not required (but may opt) to cover experimental fertility treatment, voluntary sterilization reversal, or surrogacy
– Exemptions include self-insured employers

Montana

– State does not impose its own definition of infertility
– HMOs must cover infertility treatments as basic healthcare
– Self-insured employers are exempt from state mandates

New Hampshire

– Group plans must cover fertility diagnostics and medically necessary fertility treatment, including infertility as the result of a medical condition or procedure
– Plans may not impose different limitations or exclusions including waiting periods or pre-existing condition restrictions for fertility services than other basic healthcare treatments
– Coverage does not extend to experimental or non-medical fertility services such as surrogacy
– State laws do not apply to small business plans

New Jersey

– Candidates must be under age 46 and have tried unsuccessfully to become pregnant using less expensive methods
– Benefits do not include coverage for infertility due to voluntary sterilization, non-medically-necessary cryopreservation, or egg or sperm donors or storage
– Group plans and HMOs must cover fertility services including IVF
– Employers of fewer than 50 employees, religious organizations, and self-insured employers are exempt 

New York

– Group coverage must include fertility diagnostic services, medically necessary fertility preservation, infertility drugs, and up to three IVF cycles
– Exemptions include individual and small-group plans and self-insured employers

Ohio

– HMOs must cover medically necessary fertility treatment under basic healthcare services
– Coverage includes diagnostic and exploratory services for medical conditions potentially resulting in infertility
– Plans are not required, but may opt, to cover IVF
– Self-insured employers are exempt from fertility insurance laws

Rhode Island

– HMOs that cover pregnancy services must also cover medically necessary fertility diagnostic and treatment services
– Coverage applies to women between 25 and 42 years of age, with a cap of $100,000
– Insurers may require a copayment of 20%
– Self-insured employers are exempt

Texas

– Group plans must offer employees optional IVF benefits
– Coverage applies only to married spouses in cases where the eggs of the insured are fertilized by the sperm of their spouse 
– Plans must cover fertilization preservation services, when medically necessary
– Self-insured employers and religious organizations are exempt
– Medicaid is not required to cover fertility preservation services

Utah

– Group plans must cover patients with infertility as diagnosed by a physician, and after unsuccessfully trying other less expensive methods of conception first
– Group plans offering maternity benefits must also offer an indemnity fertility benefit of $4,000
– Medicaid must cover patients experiencing infertility due to a medical condition or medically necessary treatment
– Medicaid fertility benefits include standard preservation services

West Virginia

– HMOs must include fertility insurance coverage under basic healthcare services
– Self-insured employers are exempt 
If you live outside of the states listed above, there are no laws to guarantee fertility insurance coverage.
Employer-Sponsored Coverage
Employer-sponsored fertility benefits are on the rise among both small and large employers. Both employers with at least 500 employees and at least 20,000 employees, increased their fertility coverage in multiple categories, especially IVF, up 6% at large corporations, and egg freezing, up 6% at small companies, from 2015 to 2020.
Group fertility insurance provides peace of mind and can help bond workers to their employers. Studies show insurers who cover several rounds of IVF for employers save money in the long run since single-embryo-transfers are less likely to produce multiples (in the form of twins), requiring more family coverage. Employers can also attract new talent with fertility benefits.
Coverage Limitations
Studies show increased barriers to IVF insurance coverage for people of color and LGBTQ+ individuals in particular, compared to white, cisgender individuals and families. LGBTQ+ candidates may not meet the requirements of "infertility" and, therefore, cannot get coverage.
Many employers are addressing this coverage gap by adopting more inclusive policies overall. A company offering IVF coverage through a group plan should ensure coverage for all employees, regardless of gender, race, age, marital status, or sexual orientation. Check your plan's handbook to ensure your insurer promotes equitable and inclusive benefits.
How Much Does IVF Cost?
The process of undergoing IVF tends to be quite expensive and requires various out-of-pocket costs. A single round of IVF can cost as much as $30,000, and most candidates endure multiple rounds, depending on the nature of their IVF treatment.
IVF expenses may vary by procedure; for example, the costs differ for non-donor vs. donor-based IVF and mini- or full-IVF cycles. While every situation is different, the following are just some examples of the costs commonly associated with IVF.
Fertility Assessment and Evaluation
Base fee (usually includes egg retrieval and embryo transfer): $12,000-$14,000
Semen analysis: up to $250
Fertility assessment: up to $500
Injectable medications: $3,000-$6,000
Fresh Embryo Creation and Transfer
Anesthesia during egg retrieval: up to $725
Donor sperm (if necessary): up to $1,500
Mock embryo transfer: up to $500
Frozen Embryo Preservation and Transfer
Cryopreservation of embryos: up to $2,000
Embryo storage: up to $600 (annually)
Transfer of frozen embryo: typically included in base fee up to $6,400
Genetic testing: up to $6,000
Frozen embryo transfer medications: up to $1,500
Insurance may help with the financial burden of IVF, starting with the initial fertility assessment. Your coverage depends partially on where you live and your group benefits. Check the laws governing fertility insurance coverage in your state for details.
Alternatives to Insurance Coverage For IVF
Alternatives to fertility insurance coverage do exist, including some of the most common options listed below.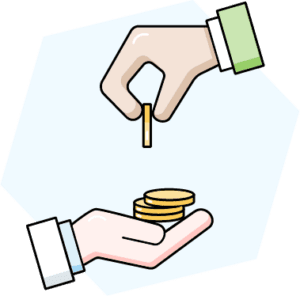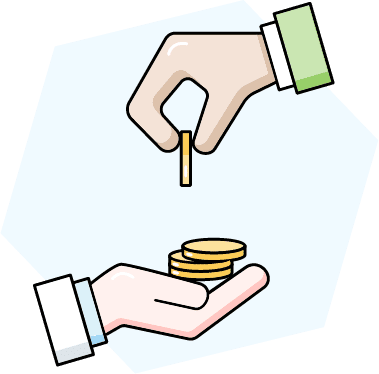 Medicaid: Two states — Illinois and New York — offer IVF covered by Medicaid in the form of sperm and egg storage for those facing a potentially sterilizing medical condition and fertility medications, respectively.
Payment plans: Many clinics offer payment plans for IVF treatment, which might include bundled monthly fees for select fertility services or customized loans for IVF treatments.
Fertility grants and charities: You can explore IVF funding opportunities through nationally sponsored and state-based nonprofits, charities, and corporate grants. The Modern Miracle Foundation and BabyQuest Foundation are reliable starting points for research.
Personal loans: Personal loans can be used for almost any expense you choose, including IVF; however, most individuals consider this option as a last resort, as interest can add up quickly for a personal loan with a high principle.
Crowdfunding: Crowdfunding for medical procedures is increasingly popular as individuals grow more comfortable sharing their personal stories on social media. People tend to find success if they ask for donations to cover a portion, not all, of their IVF treatment via crowdfunding and combine their earnings with other payment methods.
All in All
Even as HMOs and group plans increasingly expand their infertility insurance coverage, benefits still vary widely depending on where you live and the healthcare laws in your state. Studies show a shift toward a more positive corporate culture and better employee retention in organizations that offer IVF benefits to their employees.
Expanded fertility insurance coverage also helps alleviate the high cost of treatments like IVF. While each state adopts different laws governing fertility insurance, states with generous policies can help IVF candidates save thousands on significant expenses, including injectable medications, fertility storage, and medically necessary cryopreservation services.
You're just a few steps away from a personalized health insurance quote.
You're just a few steps away from a personalized health insurance quote.