Can Your Employer Provide Health Insurance To Your Domestic Partner?
Yes, employers can extend health benefits to your domestic partner. However, the degree to which they will provide domestic partner coverage depends on your job, insurance carrier, and location. For example, your partner and their dependents could access some or all of your standard healthcare benefits for additional monthly premiums. 
If you live in a state that recognizes domestic partnerships and your group insurer has a matching policy option, your company will likely allow you to purchase additional "plus-one" benefits. But while it has become more common for insurance companies to acknowledge unofficial domestic arrangements, each sets independent eligibility requirements for health coverage.
Table of Contents
What Is a Domestic Partner?
A domestic partnership involves two romantically committed individuals of any gender or sexual orientation who live together, pool expenses, and split responsibilities. While these relationships closely resemble and share similar advantages to a marriage or civil union, domestic partners have chosen not to formalize their arrangement through legal means.
Conversely, marriage requires two people to sign a binding contract, opening them up to many legal, tax, and insurance benefits not readily available to casual couples or domestic partners. However, unlike domestic partnerships, married couples must hire lawyers, file for divorce, and attend court proceedings should they decide to end their romantic and financial responsibility to each other.  
How Does Domestic Partner Health Insurance Work?
Your ability to secure health insurance for a domestic partner through your group coverage will heavily depend on your location, employer, and insurance carrier.
Eligibility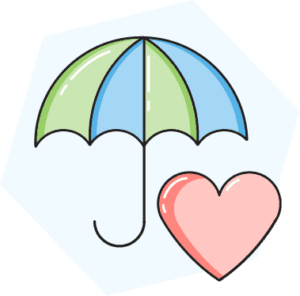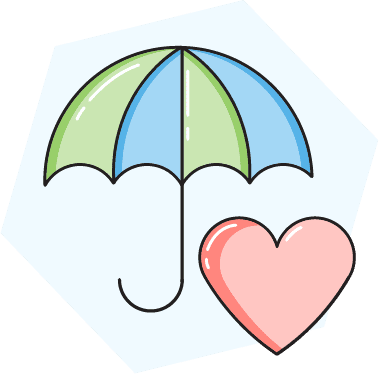 Each state and insurance company imposes different criteria for domestic partnership health insurance. Carriers that recognize domestic partnerships will initially ask you to fill out a form stating how long you have lived together, your future plans, if other people can verify your partnership, how you share basic living expenses, and whether either of you has a second partner or previously existing marriage.
These insurers often require additional documentation to prove your written claims, including:
Shared vehicle titles
A joint rental lease, deed, or mortgage
Joint bank or credit card statements
Life insurance policies or wills naming each other as primary beneficiaries
Identification cards that bear the same address
Notarized power of attorney documents
Where Can Domestic Partners Get Health Coverage?
Because the federal government has not formally defined or recognized domestic partnerships, couples' rights depend on the states and counties they reside in. Some states, like California, legally require insurers to provide domestic partner insurance. In other states, like New York, your legal access to benefits varies from city to city or county to county.
Alabama, Alaska, Kansas, Tennessee, and more than half of the remaining American states do not acknowledge the legitimacy of domestic partnerships. However, this only means they will not require your insurance carrier or employer to offer plus-one benefits to an unmarried partner. You may still qualify for domestic partner coverage if either entity autonomously recognizes your domestic arrangement.
What Coverage Is Available To Your Domestic Partner?
Much like a legal spouse, your domestic partner should have access to most or all of your healthcare benefits after you purchase an "employee plus-one" insurance policy. Likewise, adding a domestic partner to your health coverage shouldn't cost much more than it would for a married couple. However, because all insurance companies set varying standards, check with your plan administrator to verify your partner's potential benefits.
Notably, if your domestic partner joins your plan, they can only access doctors and hospitals within your employer's medical network. These new limitations might require them to break ties with trusted long-time physicians to continue receiving covered care. For some, compromising these relationships may not prove worth the convenience of sharing a single insurance policy.
What If Your Domestic Partner Has Dependents?
If your employer recognizes your domestic partnership, they should also agree to cover all your children, including biological offspring, stepchildren, and legally adopted kids. The full scope of these children's health benefits will ultimately depend on your employer's insurance package. Again, clarify your options with your policy administrator to avoid unexpected medical bills.
As long as no former parent claims them as dependent on their taxes, you can legally cover children on your health insurance policy until they turn 26. You must submit a separate form for each child you wish to see insured under your care. These documents should spell out their available benefits and the final cost for each additional policy.
Is Domestic Partner Insurance Taxable?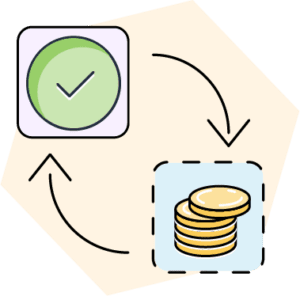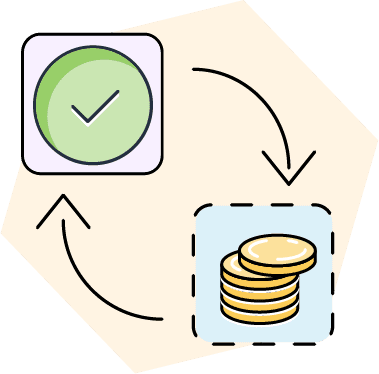 Unlike coverage for a legally married couple, the IRS sees domestic partner insurance as taxable income because your employer pays part of your partner's health insurance premium and reports it on your W-2. The taxable amount will equate to the fair market value of your employer contributions minus any payments you decide to make afterward.
Considering these financial implications, many domestic partners are better off securing health insurance independently. Calculate the potential penalties of extending your employer-sponsored coverage to your partner and compare that amount against policies on the ACA marketplace. Marketplace coverage should prove significantly cheaper if your partner qualifies for an ACA premium tax subsidy.
When Is It Not Taxable?
However, you can avoid paying taxes on domestic partner insurance through your employer should your civil arrangement meet each of the following criteria:
You financially support at least 50% of your partner's daily life.
You and your partner live in the same home.
Your partner is a citizen, national, or legal resident of Mexico, Canada, or the United States.
Your partner does not register as a qualifying child on their parent's tax return.
While these criteria for exemption only apply to federal taxes, most states abide by the same principles. Some, like Oregon and California, forego taxing domestic partner health insurance altogether.
How Much Does Domestic Partner Insurance Cost Employers?
According to a recent study, national annual "employee plus-one" premiums averaged $14,634 in 2021. For context, average premiums that same year averaged $7,739 for individual coverage and $22,221 for family benefits. Employers paid about 70% of each premium, deducting the remaining costs from each employee's paycheck. , So for an average "plus-one" plan, employers tended to pay around $10,435 per year.
Contrary to what many apprehensive companies might believe, the price of covering a domestic partnership often proves negligible compared to insurance costs for a legal marriage. Studies have shown that most employers spend less than 1% more on domestic partnership insurance than they would on conventional spousal coverage.
Should You Cover Your Domestic Partner?
Getting your domestic partner on health insurance through your employer can prove quite helpful, given you live in an area and work for a company that will allow it. Not only would sharing a plan make for more streamlined coverage and premium payments for you and your partner, but it would also group all your children and stepchildren under the same network of doctors.
However, even if you qualify for domestic partner insurance, your employer's premium payments will become taxable on your W-2. If you'd still like to share a plan but your employer-sponsored healthcare does not suit your joint needs, you can submit a waiver of health insurance benefits with your company and shop for comparable coverage on the ACA marketplace.
Pros
Growing more common; sometimes required
Cost savings
Covers dependents
Streamlines coverage
Eligible for Special Enrollment Periods
Possible to petition employer
Cons
Not nationally available yet
Considered taxable income
Potential network change
Cohabitation requirement
Potential for discrepancies
May be more costly
Advantages
Growing more common and sometimes required: Insurance providers have increasingly begun to recognize domestic partnerships as legitimate relationships. Some states, like Oregon, require insurers to cover domestic partners.
Cost savings: Domestic partner insurance costs about the same as conventional spousal coverage.
Covers dependents: Eligible couples can extend employer-sponsored healthcare to include their children, stepchildren, or legally adopted or foster kids.
Streamlines coverage: Sharing coverage streamlines policy management, premium payments, and access to care.
Eligible for Special Enrollment Periods: You can add your partner and kids to your policy after any qualifying life event, such as changes in residence, loss of previous coverage, or new employment.
Possible to petition employer: If your employer does not provide it, you can petition them to include domestic partner insurance in their group coverage.
Disadvantages
Not nationally available yet: Most states do not recognize domestic partnerships or require employers to extend your health insurance benefits.
Considered taxable income: The IRS views employer contributions to domestic partner premiums as taxable income.
Potential network change: Partners joining each other's policies may no longer have access to long-held and trusted doctors outside their new medical network.
Cohabitation requirement: Most insurers require you to have lived with your partner for at least six months and provide thorough documentation legitimizing your relationship.
Potential for discrepancies: Depending on your policy, you may encounter coverage discrepancies for domestic partners you would not find in a legal marriage.
May be more costly: It often proves cheaper and easier to secure independent coverage through the ACA marketplace.
How To Get Your Domestic Partner Covered By Your Insurance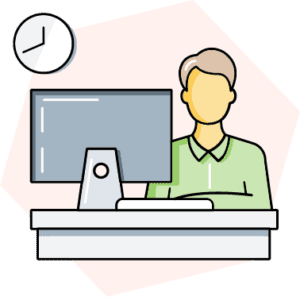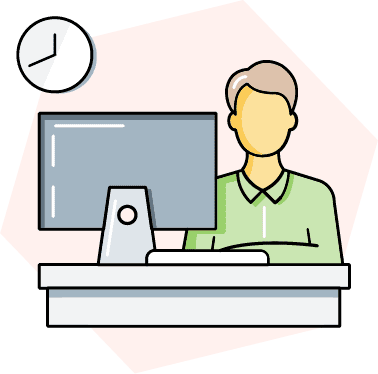 Follow these steps to secure employer-sponsored domestic partner health insurance:
Discuss coverage options with your company's insurance administrator. Ensure you understand your state and insurer's stance on domestic arrangements before modifying your plan.
Fill out the required paperwork and prove your relationship status. Acceptable documents required with your application typically include shared mortgages, credit card statements, matching driver's licenses, or vehicle titles. You must submit additional forms to insure each of your stepchildren.
Submit your application and supplementary documents during open enrollment. You can only augment your insurance outside the annual enrollment window after a qualifying life event, such as moving to a new state or changing jobs.
Purchase coverage and receive insurance documents. Your partner's benefits will begin as soon as you pay your updated premium.
Putting It All Together
According to census data published in 2019, the number of unmarried partners living together in the United States has almost tripled over 20 years. As times have progressed, more couples have foregone the financial advantages of marriage and committed to a life together without seeking legal recognition. While this suits many people just fine, domestic partnerships and civil unions can still present certain health insurance complications.
Only some states recognize the legitimacy of domestic partnerships, and insurers in non-compliant areas do not have to extend healthcare benefits to unmarried couples. If you still want to add your partner to your group health insurance coverage, ask your policy administrator about your options. If nothing suits your needs, shop for comparable joint or independent health insurance plans on the ACA marketplace.
Frequently Asked Questions
You're just a few steps away from a personalized health insurance quote.
You're just a few steps away from a personalized health insurance quote.