What is Supplemental Health Insurance?
Supplemental health insurance is designed to supplement and fill the gaps in primary health insurance plans. You can purchase these policies in addition to your primary health plan to help pay for out-of-pocket costs or medical services that your existing policy does not cover.
But remember, though many supplemental health insurance are affordable and offer great terms, they're not intended to stand alone as your only healthcare coverage as they typically do not cover medical treatments, such as surgeries.
Table of Contents
Filling in the Gaps of Traditional Health Insurance
Supplemental health insurance plans come in various forms. Still, they all offer financial support by either covering your out-of-pocket costs like deductibles and copayments or helping you pay for specific care that your primary policy does not cover. While some primary health insurance plans are relatively comprehensive, you may still have to pay for some treatment costs yourself, which could quickly add up and cause financial strain.
So, if you have a family history of diseases, such as cancer, stroke, heart disease, etc., or want extra financial protection in the event of unexpected injuries, consider looking into supplemental health insurance to fill the gaps in your existing health plan.
How Does Supplemental Health Insurance Work?
Some supplemental health insurance policies provide a lump sum of money you can use for specific healthcare services like cancer treatments, while some cover expenses not paid for by your primary health insurance, such as deductibles and copays. Every supplemental health insurance differs, so coverage and eligibility requirements can vary.
Eligibility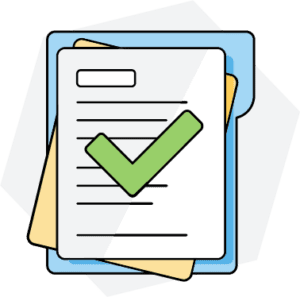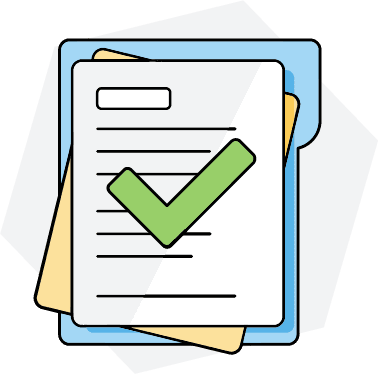 Eligibility requirements for supplemental health plans can differ depending on the insurer and the type of plan you choose. For example, if you're interested in Medicare Supplement Insurance Plans or Medigap plans, you must be 65 or older and be enrolled in Original Medicare.
However, if your employer offers group supplement health plans as an employee benefit, you're typically eligible for coverage as long as you're a full-time employee. Check with the provider for details on eligibility requirements if you're purchasing supplemental health insurance for yourself or your household.
Coverage
The specific coverage will depend on the type of supplemental health insurance you choose. But generally, supplemental health insurance plans can cover a range of out-of-pocket costs like deductibles, copayments, coinsurance, dental and vision care, or specific illnesses.
Types of Supplemental Health Insurance
You can find various types of supplemental health insurance policies on the market, but the following are some of the most common ones available.
Critical Illness
Critical illness provides additional coverage when the beneficiary experiences a life changing event, like a heart attack, stroke, or critical illness diagnosis. Because these types of life threatening illnesses can incur costly medical expenses, having a critical illness supplemental health insurance could potentially save you thousands of dollars when your primary health insurance falls short.
Besides heart attacks and stroke, critical illness insurance may also cover the following:
Organ transplants
Cancer
Coronary bypass
Renal failure
Paralysis
Loss of arms or legs
Traumatic head injury
Multiple sclerosis
Parkinson's disease
Alzheimer's disease
Disability
Disability insurance provides a benefit if you become either partially or totally disabled due to an illness or injury. The government and many employers offer disability insurance as a supplemental benefit to help beneficiaries pay their bills if they're too sick or injured to work.
This supplemental health insurance can be especially helpful for those who depend on their job for living expenses or are the family's breadwinner. The type of injuries or illnesses covered by disability insurance may include:
Back problems
Arthritis
Injuries from an accident
Childbirth
Musculoskeletal disorders
Nervous system disorders
Injuries from an accident
Mental health problems
Hospitalization
Hospitalization insurance, also known as hospital insurance or hospital indemnity, is a supplemental insurance plan that helps cover the unexpected costs associated with hospital stays. You can use the payout from this supplemental health insurance for anything.
For example, deductibles, transportation costs, medications, groceries, childcare, or home care expenses. Consider looking into hospitalization insurance if you suffer from a chronic condition like diabetes that could lead to hospitalization or an upcoming surgery requiring an extended hospital stay.
While coverage may vary depending on the insurance provider, hospitalization insurance typically provides a payout when you require the following:
Hospitalization
Critical care
Intensive care
Emergency room visits
Outpatient surgery
Ambulance services
Cancer
Paying for cancer treatments out-of-pocket can put a dent in your wallet. And even with the help of your primary health insurance, costs can still be high. Thankfully, supplemental cancer insurance helps cover expenses your primary health insurance may not cover.
With the payout from this supplemental insurance, you can pay for medical expenses associated with cancer treatment and everyday costs such as mortgage payments, electricity bills, or transportation. Supplemental cancer insurance can help you shoulder the costs of common medical procedures and treatments, including:
Radiation therapy
Chemotherapy
Immunotherapy or experimental chemotherapy
Stem cell and bone marrow transplant
Surgery
Anesthesia
Hormonal therapy
Accidents
Accidents happen when you least expect them, and the medical bills can quickly add up if you're not protected. By purchasing supplemental accident insurance in addition to your primary policy, you would not have to worry about incurring hefty medical debt since you'll receive cash benefits when a covered accidental injury occurs.
While most people can benefit from supplemental accident insurance, it may be especially useful for those with a limited budget for unexpected medical expenses or who live an active lifestyle with a higher risk of injury.
Accident insurance may cover the following:
Burns
Dislocations
Fractures
Broken limb
Loss of a limb
Dental or eye injuries
Concussions
Lacerations
Emergency room care
Ambulance services
Physical therapy
Long Term Care
Traditional health insurance typically only pays for doctor and hospital bills and would not cover long term care services such as assisted living and adult daycare. However, long term care is expensive and could cause significant financial strain if you pay for it out-of-pocket. It's estimated that 7 out of 10 Americans over 65 will need long-term care, and 20% will need it for over five years.
Unless you've built a large enough nest egg to cover the expenses for a nursing home, assisted living facility, in home care, etc., consider looking into long term care insurance. Long term care insurance typically covers all or part of long term care services for those with a chronic condition or disability. Each state and insurance company has its own eligibility requirements and guidelines. Check with your insurance provider to see if you're eligible.
Most long-term care insurance policies cover the following services:
Home health care
Adult daycare
Personal care
Homemaker services
Hospice services
Respite care
Dental and Vision
Because traditional health insurance coverage typically does not provide benefits for routine dental and vision care services, purchasing supplemental insurance that covers these services can save you thousands of dollars in medical expenses.
Each dental and vision supplemental plan offers a different level of coverage, ranging from routine eye exams to insurance for root canals, crowns, and more. So, if you anticipate requiring extensive vision or dental procedures, it may be time to look into supplemental benefits to cover these expenses. Dental and vision supplemental health insurance may cover the following procedures and services:
Dental

Orthodontics
Teeth whitening
Dental implants
Fillings
Crowns
Root canals
Dentures and bridges
Routine exams, cleanings, and X-rays

Vision

Eye exams
Prescription glasses or contact lenses
Lens coating and enhancements
Laser vision correction surgery
How Much Does Supplemental Health Insurance Cost?
The cost of supplemental health insurance varies depending on the type you need, the insurance company you purchase it from, and other factors like your age and health condition. However, here's what you could typically expect to pay for the most common types of supplemental health insurance plans.
| Supplemental Health Insurance Plan | Cost |
| --- | --- |
| Critical Illness | $20 to $200/month |
| Disability | 1% to 3% of your annual income |
| Hospitalization | From $10/month |
| Cancer | $10 to $50/month |
| Accident | $5 to $50/month |
| Long-Term Care | $50 to over $500/month |
| Dental and Vision | $20 to $50/month  |
Should You Get Supplemental Health Insurance?
Supplemental health insurance can benefit those needing more coverage for medical expenses beyond what their primary health insurance offers. So, if you're self-employed or have limited insurance coverage through your employer, you may want to consider purchasing a supplemental plan to lower your out-of-pocket costs. But before deciding, consider the following pros and cons to determine if the additional cost is worth it.
Pros
Enhanced coverage
Financial protection
Customizable options
Cash benefits
Access to additional services
Cons
Additional cost
Limited coverage scope
Policy restrictions
Overlapping coverage
Limited availability
Advantages
Enhanced Coverage: Supplement health insurance can fill in gaps such as deductibles, copays, etc., and lower the out-of-pocket expenses your primary policy may not fully cover.
Financial Protection: Supplement health insurance offer benefits for specific health events like cancer and helps alleviate your financial burden associated with hospital stays and related medical expenses.
Customizable Options: Most supplemental health insurance policies allow you to customize your plan by choosing the coverage that best suits your needs.
Cash Benefits: Some supplemental plans, like hospitalization insurance, provide cash benefits that are paid directly to the beneficiary, allowing them to use the funds to cover various expenses, such as accommodation, groceries, and transportation.
Access to Additional Services: Some plans may also offer additional perks, such as telemedicine, prescription discounts, etc., to help improve your overall health and well-being.
Disadvantages
Additional Cost: Additional coverage typically means additional costs. If your primary health insurance plan is already expensive, adding a supplemental plan could increase your financial burden.
Limited Coverage Scope: Supplemental health insurance generally only covers specific conditions or events, like critical illnesses or hospitalizations, and may not provide comprehensive coverage.
Policy Restrictions: Certain supplemental plans may have waiting periods, which is the amount of time you have to wait before coverage becomes effective. Some may also exclude coverage for certain conditions.
Overlapping Coverage: In some cases, supplemental health insurance coverage may overlap with the benefits already offered by your primary health insurance plan. This coverage overlap means you're paying twice for the same thing.
Limited Availability: Not all health insurance providers offer supplemental plans. And even if they do, the choices may be limited.
How to Get Supplemental Health Insurance
If you want supplemental health insurance, consider your current health needs, budget, and lifestyle. Once you know what you're looking for, browse the internet and research each plan's coverage, cost, limitations, exclusions, etc., to narrow down your options.
To ensure you find a plan that best suits your needs, consider chatting with an agent and getting a supplemental health insurance quote from multiple insurance providers. The application process varies depending on the insurance company, but you can typically apply online by answering some health-related questions. Once your application is submitted, the insurance companies' underwriters will review your medical history to determine your eligibility.
Putting It Together
The power and value of supplemental health insurance cannot be overstated. By helping you shoulder the out-of-pocket costs that most primary health insurance policies may not cover, these plans can provide much-needed relief and minimize the financial burden that comes with unexpected medical bills.
However, whether supplemental health insurance is right for you ultimately depends on your risk factors, budget, and medical needs. Speak with a licensed health insurance agent to learn more about your options.
You're just a few steps away from a personalized health insurance quote.
You're just a few steps away from a personalized health insurance quote.