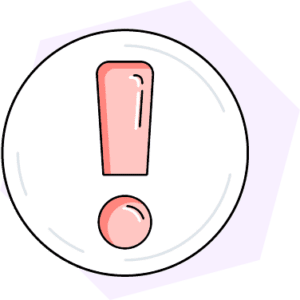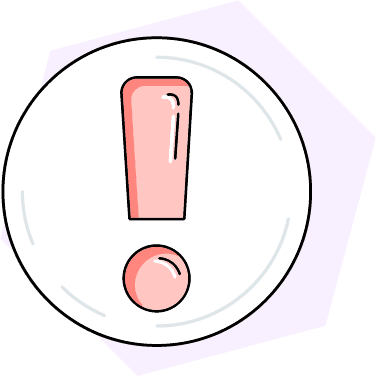 The Open Enrollment Period for health insurance is here: November 1 – January 15
Enroll in a new health plan or reevaluate your current coverage to see if it's still a good fit for you. You can make the following changes during this period:
Enroll in a health insurance plan for the first time
Change health insurance plans
Change your current plan's dependents
Still have questions? Learn more about the health insurance Open Enrollment Period.
When Does Health Insurance Expire After Leaving a Job?
When you leave a job, your health insurance's expiration date will vary based on several factors. Since employers are not legally obligated to provide health insurance to former employees, your coverage window after leaving a job depends on the company's policy, the insurance policy, and your last day of work.
It's common for employers to provide health coverage to former employees until the end of the month they leave the job. So, suppose your last day of work is Aug. 15, for example. In that case, your coverage might continue until Aug. 30. However, your coverage can terminate as soon as your employment ends, so it's essential to line up another coverage plan to avoid a lapse in health insurance.
Table of Contents
The Impact of Health Insurance Lapses
Without adequate insurance, healthcare can quickly become unaffordable. Healthcare.gov claims that uninsured people pay twice as much for care as those with insurance. Additionally, health insurance plans that comply with Affordable Care Act (ACA) guidelines usually cover the full cost of preventative care, which could otherwise put you out hundreds of dollars (if not more).
You may also face tax penalties if you live in certain states and your insurance lapses for three months or longer. Those states include:
California
Massachusetts
New Jersey
Rhode Island
Washington, D.C.
Financial barriers to care can jeopardize your health, so ensure you have a coverage plan in place before leaving your job.
How Does Employer-Sponsored Health Insurance Work?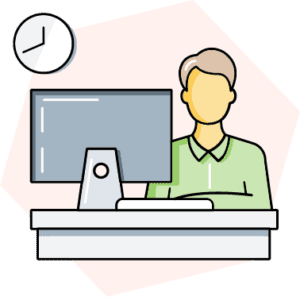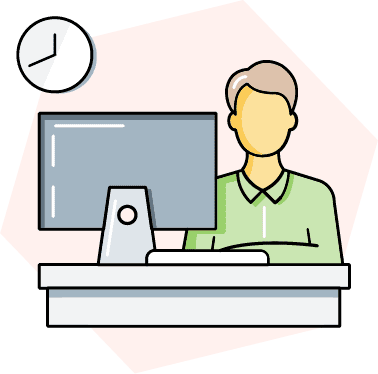 Federal law mandates that employers with at least 50 full-time employees provide health insurance benefits that meet certain minimum value standards. Nearly 159 million people in the U.S., excluding those 65 and older, receive coverage through an employer-sponsored health plan.
With these employer-sponsored health plans, the employer typically pays most (or sometimes all) of the plan's premium, and the beneficiary pays the remaining costs. Employers usually extend these benefits to full-time employees and their dependents.
Your eligibility for employer-sponsored health coverage is contingent on your employment status, so when you leave a job, your health benefits will not follow you.
What Determines the Insurance Expiration Date After Leaving?
If you have employer-sponsored health coverage and you plan to leave your job, your health insurance end date is ultimately up to your employer. You may receive a grace period, during which the employer continues your coverage for a certain period after your last day of work — or your plan might expire when your employment ends.
For employees who leave their jobs, employers commonly extend health coverage until the end of the month. But this depends on various factors, including the termination date, company policy, and the insurance policy in question. Regulations do not require employers to continue coverage of former employees for any particular length of time.
Options for Coverage After Leaving a Job
Employer-sponsored health insurance is not the only way to receive coverage; you have options for insurance after leaving a job with health benefits. Consider the following alternatives so you can avoid a lapse in coverage.
Note that in most cases, you can only change or buy new health insurance during Open Enrollment. However, losing health coverage triggers a Special Enrollment Period, which may allow you to enroll in a new plan outside of Open Enrollment.
COBRA
Through the Consolidated Omnibus Budget Reconciliation Act (COBRA), most employer-sponsored group health plans are required to provide continuation coverage in situations where health coverage would otherwise cease. Continuation coverage temporarily extends the length of the health plan — usually by up to 18 months — but without the sponsoring employer's contributions.
If you receive continuation coverage under COBRA, your employer will no longer pay for any portion of your plan's premium, and you must pay the total cost of coverage, plus a 2% administrative fee (totaling 102% of the plan's cost).
The annual premium for an employer-sponsored health plan costs nearly $8,000 on average for a single beneficiary or about $22,500 for a family plan. That would mean that individuals would pay about $670 a month or $1,875 a month for a family plan. Under COBRA, the beneficiary is responsible for the premium's entire cost.
Marketplace Health Insurance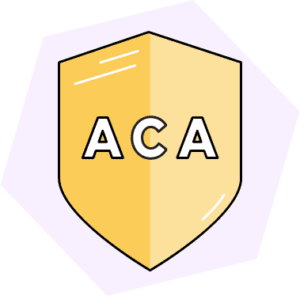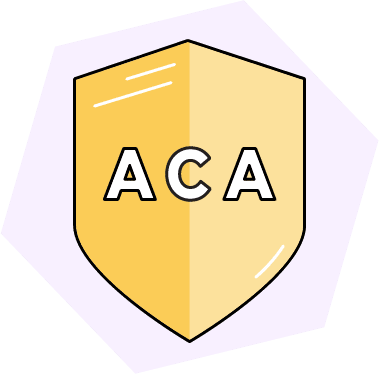 As an alternative to employer-sponsored health insurance, you can find a plan through the Health Insurance Marketplace, a platform for shopping ACA-compliant health plans. HealthCare.gov hosts the federal Marketplace, and several states run their own Marketplaces.
To purchase individual or family health coverage through the Marketplace, you must apply for a plan, which involves providing information on your income and household. The results of your application will tell you whether you qualify for tax credits or other discounts that can reduce the cost of your health plan, which can come in handy if you do not have a new job lined up yet.
Medicaid or CHIP
If you apply for a plan through Marketplace, you'll find out whether you qualify for Medicaid or the Children's Health Insurance Program (CHIP). Medicaid and CHIP are government-sponsored programs run jointly by states and the federal government.
These programs offer low-cost or free health coverage to people who must qualify based on several factors, including:
Income
Disability status
Family situation
Individual states determine the eligibility requirements for Medicaid and CHIP, and some states provide Medicaid coverage to all people whose incomes fall below certain thresholds.
Medicare
Medicare is a federally sponsored program that provides low-cost health coverage to older people, people experiencing end-stage renal disease, and some people with disabilities.
If you're at least 65 or otherwise eligible for Medicare, you can receive hospital, medical, and prescription drug coverage under the program. Most Medicare beneficiaries pay around $200 per month in premiums.
Spouse or Parent's Health Plan
If you're under 26 years old, you may be able to join a parent's health insurance plan. Age is the primary determining factor here. You can usually join a parent's plan even if the following situations apply to you: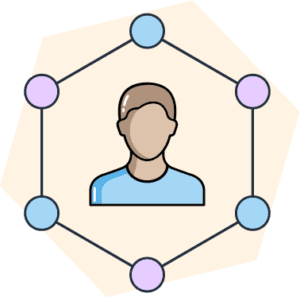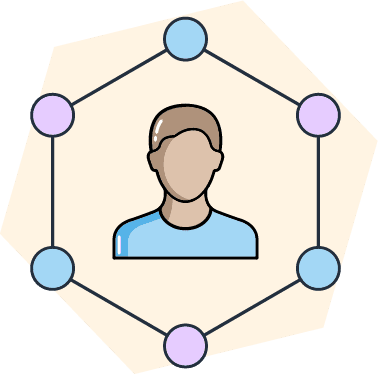 You are married
You have a child of your own
You do not live with your parent
You are not claimed as a tax dependent.
Joining your parent's health insurance plan will raise their premium, often by around $280 per month. However, the cost varies depending on the details of your parent's plan.
If you're married and your spouse or domestic partner has employer-sponsored health coverage, you may qualify to join their plan. Adding a partner to a health plan can easily double the premium, but the exact cost depends on the coverage type, how much your partner's employer contributes to the premium, and your location, among other factors.
Coverage Through a New Employer
If you plan to start another benefited job, you can enroll in a new employer-sponsored health plan, with coverage usually beginning on your start date. However, some employers implement a waiting period for health insurance, not providing coverage to new employees for up to 90 days. To prevent a lapse in coverage, make sure you know your new company's health insurance policy ahead of time.
If you have to wait for a new employer-sponsored plan's coverage to kick in, look into short-term health insurance.
Short-Term Health Insurance
Short-term health insurance offers temporary coverage for individuals during transitional periods, such as job changes, offering protection for unforeseen medical expenses. It typically spans a few months to a year, providing a bridge between comprehensive insurance plans.
This option is often more affordable than long-term plans, making it accessible during periods of financial uncertainty. However, short-term plans may not cover pre-existing conditions or offer comprehensive benefits like regular health insurance, so it's essential to weigh the limitations against immediate coverage needs when considering this option.
How to Choose New Health Insurance After Leaving a Job
If you anticipate losing employer-sponsored health coverage, it's important to know your next move. Here's what you can do to prepare: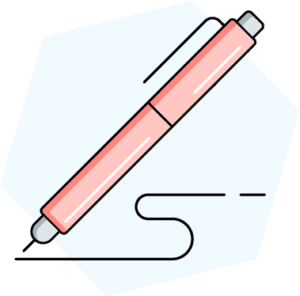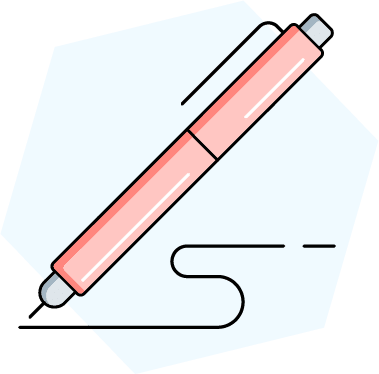 Make a plan before quitting. Understand how long your coverage will last after leaving your job, and know how you'll fill in the gaps to avoid an insurance lapse.
Assess your healthcare needs. How frequently do you anticipate needing care? What kind of prescription drug coverage will you need? Will you need coverage for therapy, acupuncture, or other specialized care? Your next plan should meet all of these needs.
Research different health insurance options. Comparison shopping is the best way to find a provider and plan that suits your life and budget.
Compare out-of-pocket expenses. Plans with lower premiums often come with higher deductibles and other out-of-pocket costs. If you're between jobs, you might want to prioritize cost-saving, so compare the costs and benefits of various plans' premiums, copays, deductibles, and out-of-pocket maximums.
Select a plan that's right for you. When you find an option that ticks all the boxes and fits your budget, apply quickly to ensure your new coverage starts as soon as possible.
All in All
When you leave a job, your employer is not required to continue your employer-sponsored health coverage beyond your last day of work, so you'll need a plan in place to avoid a lapse in insurance.
If you do not yet have a new job lined up, or you need to wait for your next job's health plan to kick in, look into alternative health insurance resources to ensure continued coverage during your transition. COBRA, Marketplace plans, government-sponsored health insurance, and short-term insurance are all viable options.
You're just a few steps away from a personalized health insurance quote.
You're just a few steps away from a personalized health insurance quote.