Does Medicare Cover Cardiologist Visits?
Medicare does provide coverage for cardiologist visits. However, the specifics of coverage can depend on several factors, including whether you're covered by Original Medicare (Part A and Part B) or a Medicare Advantage Plan and whether you're visiting the cardiologist for a routine check-up, a diagnostic procedure, or a follow-up.
The following guide explains how Medicare covers doctor's appointments for cardiovascular health and what you can expect to pay out of pocket so you can better understand your potential healthcare costs.
Table of Contents
Cardiology as Part of Holistic Care
Heart disease is the number one cause of death in the United States. In 2021, it caused about 695,000 deaths, meaning one in 5 people who died had heart issues. Every 33 seconds, someone in the country dies of cardiovascular disease.
With age, the risk of heart conditions like coronary artery disease, irregular heartbeats, and heart valve problems increases, underscoring the importance of prioritizing heart health. Receiving regular check-ups and visiting a cardiologist as soon as potential heart issues arise can make it easier to manage or even prevent serious cardiovascular problems.
If Medicare covers you, you may wonder whether heart-related preventive services are covered and what you can expect if you need to visit a cardiologist. The following guide explains the basics so you can make informed decisions about your heart care.
Understanding Medicare's Coverage of Cardiovascular Health
Medicare covers cardiovascular healthcare in several vital ways. From preventive screenings and regular doctor visits to treatments for various heart diseases and conditions, Medicare's coverage helps ensure that beneficiaries have comprehensive support for their cardiovascular needs.
Screenings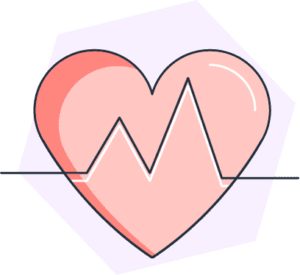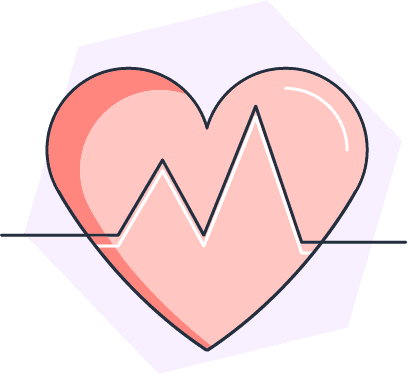 Cardiovascular screenings are covered once every five years for individuals with Medicare Part B. There are no out-of-pocket costs when you receive your screening from a participating provider. The screening includes blood tests that check your cholesterol, lipid, and triglyceride levels, each of which is a vital marker for heart health. 
While there is no charge for this visit, it's important to note that if your healthcare provider identifies other concerns, they might recommend further tests and treatments, which may require out-of-pocket costs. To help prevent unexpected medical expenses, you can ask your doctor about additional costs like deductibles, copayments, or coinsurance before proceeding with extra tests.
Medicare Part B also covers the total cost of an annual cardiovascular risk reduction visit. During this appointment, your doctor checks your blood pressure and offers advice on strategies to fend off heart disease without medication. You do not need to have a heart condition or symptoms to receive coverage for your risk reduction visit.
Doctor Visits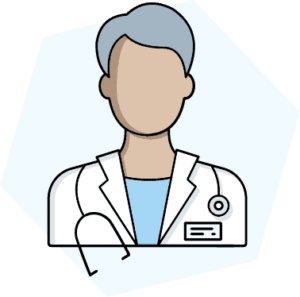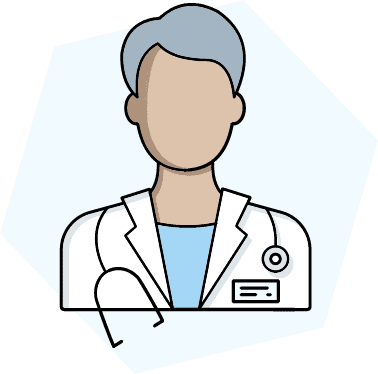 Medicare Part B covers visits to both general practitioners and cardiologists, including regular appointments with general practitioners for discussions on heart health, symptoms, and preventive measures. Outpatient cardiology care is also covered if a specialist is needed, provided the services are deemed medically necessary.
However, many physicians use cardiac stress tests to determine how well a patient's heart is functioning. Medicare does not cover cardiac stress tests unless they are medically necessary.
Suppose you do not have signs, symptoms, or an abnormal electrocardiogram that points to the possibility of coronary artery disease or a disorder that can cause coronary artery disease. In that case, Medicare may not cover your stress test. Routine or unnecessary stress tests are not covered. Other procedures, like stress echocardiograms and radionuclide imaging, are covered when deemed necessary.
Treatments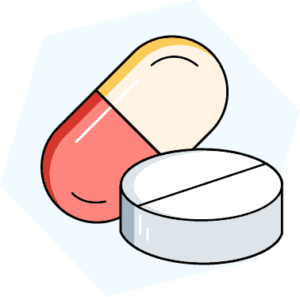 Medicare coverage for cardiovascular treatments depends on several factors, including your condition, the treatment required, and your coverage. Medicare Part B typically covers 80% of the Medicare-approved cost of cardiac catheterization, an outpatient procedure that is sometimes used to treat cardiovascular disease.
If you have two or more serious health conditions, such as heart disease or diabetes, Medicare Part B covers coordinated care services to assist with managing them. However, patients are responsible for their deductibles, copayments, coinsurance, and potentially other fees.
Cardiac rehabilitation is also covered if you've had specific heart issues, such as a recent heart attack, surgery, or stable chronic heart failure. The rehabilitation programs include exercise, education, and counseling. Intensive programs may also be covered if deemed medically necessary.
How Medicare Advantage Covers Cardiology and Heart Health
Medicare Advantage Plans, also known as Medicare Part C, are a form of private insurance that Medicare approves. They include Medicare Part A and Part B and may also include Medicare Part D prescription drug coverage.
Part C plans are required to cover, at a minimum, the same services that Original Medicare covers. However, it's common for Medicare Advantage Plans to offer more extensive coverage options. This may include more relaxed eligibility requirements or frequent heart screenings and check-ups. Some plans may also cover additional heart-health-related services or offer benefits like wellness programs focused on cardiovascular health.
How Much Do Cardiologist Visits Cost With Medicare?
For individuals covered by Original Medicare, the cost of a cardiologist's visit can vary based on the doctor you select and the nature of the services rendered. If your cardiologist is a participating provider, they have agreed to accept Medicare's payment in full, meaning you do not have additional costs beyond your deductible and coinsurance. Non-participating providers accept Medicare but may charge more than what Medicare provides. Some cardiologists are opt-out providers, meaning they do not accept Medicare. In this case, Medicare pays nothing, and you are responsible for the entire bill.
When receiving services from a participating or non-participating provider, you must meet your Medicare Part B deductible ($226 in 2023) before Medicare starts to pay. Once you've met the deductible, you generally pay a <a class="wpil_keyword_link" href="https://assurance.com/health-insurance/copays-deductibles-and-coinsurance equal to 20% of the Medicare-approved amount.
If a Medicare Advantage plan covers you, your costs may differ. Each Part C plan can have different deductibles, copays, and out-of-pocket maximums. It may be helpful to confirm your out-of-pocket costs before your appointment.
Putting It All Together
Given the prevalence of cardiovascular disease in the United States, it's clear that heart health is a critical concern. Medicare provides comprehensive coverage to help beneficiaries monitor and manage their heart health. From screenings and check-ups to visits with cardiologists and essential treatments, Medicare recipients are covered under each phase of their cardiac care.
While some services, such as screenings and risk-reduction visits, are offered at no out-of-pocket cost, others require you to meet your annual deductible and pay a coinsurance of 20% of the Medicare-approved amount. Individuals covered under a Medicare Advantage Plan may have different expenses and out-of-pocket maximums. To avoid unexpected medical bills, confirm the cost of coverage before your cardiovascular appointments.
You're just a few steps away from seeing your Medicare plan options.
You're just a few steps away from seeing your Medicare plan options.