Does Medicare Cover Nutritionists?
Yes, Medicare does cover nutritionists, specifically registered dieticians (RDs) and other state-approved nutrition experts. Your Medicare Part B coverage pays for medical nutrition therapy (MNT) services under specific circumstances, including diagnosis with the following conditions:
Diabetes (Type 1 and 2)
Chronic kidney disease
A kidney transplant in the last 36 months
Medicare requires a medical doctor (MD) or doctor of osteopathy (DO) to refer you for medical nutrition therapy services.
The initial consultation involves an assessment, goal setting, education, and a personalized dietary plan; Medicare covers up to three hours of MNT. Multiple follow-up visits assist with necessary behavioral and lifestyle changes based on your plan and any issues. You'll have up to two hours of MNT coverage per year.
Table of Contents
Prioritizing Healthy Living
While there's no standard meaning for the term "nutritionist," there are professional, credentialed experts with degrees in food and nutrition. Only RDs can provide Medicare-covered nutrition services.
An RD must have earned a degree from an accredited dietetics program, passed a national exam, and taken professional coursework to stay current on new developments.
RDs can review your food and dietary habits in depth and help you develop a new nutrition plan to optimize your health, working within your lifestyle. Bettering your nutrition can help you live a healthier life, reducing risks and complications associated with conditions such as heart disease, digestive issues, diabetes, and kidney disease.
Learn more about how a dietician can improve your life through medical nutrition therapy.
How Does Medical Nutrition Therapy Work?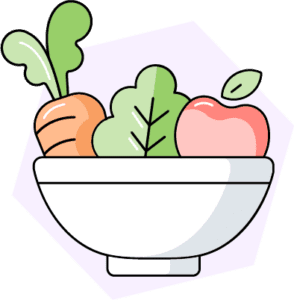 MNT provides a nutrition-based diagnosis and therapeutic and counseling services to help manage health conditions. Up to three hours of MNT in an individual or group setting are allowed in your first calendar year.
Typically, MNT follows these steps:
Assessment: The dietician will review your weight, blood pressure, history of lifestyle and nutrition, and exercise patterns. Your referral data will include labs, medical history, any insulin you take, and exercise limitations.
Goal setting: Your goals will depend on your situation — for example, monitoring blood glucose to ensure your meals aren't raising your blood sugar.
Personalized dietary plan: You'll learn about planning your meals for health, managing your disease, and how foods and drugs interact. You may be asked to maintain food records and to broaden your food choices at the grocery store and when eating out.
Education and counseling: You'll learn more about signs and symptoms associated with your disease, how to read food labels, and how to treat issues such as hyperglycemia. You may also receive exercise recommendations.
Monitoring and follow-up: A follow-up referral allows up to 2 hours of MNT each year for the following years. At follow-ups, you'll review your food diary and the plan and troubleshoot issues that arise.
Healthcare team collaboration: MNT works with your other health providers to reduce health risks and improve outcomes. You may qualify for further MNT if your condition or symptoms change.
Eligibility
While many people could benefit from RD-provided MNT, only the following conditions currently qualify for treatment:
Type 1 diabetes
Type 2 diabetes
Chronic kidney disease
Kidney transplant in the last 36 months
The bipartisan Medical Nutrition Therapy Act proposes to amend the Social Security Act to cover medically necessary MNT for more conditions, such as obesity, prediabetes, high blood pressure, high cholesterol, and cancer. The proposed legislation would also enable more healthcare providers, beyond MDs and DOs, to refer patients for MNT.
Understanding Medicare Coverage for Nutritionists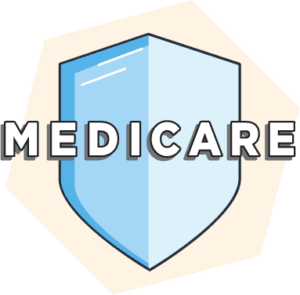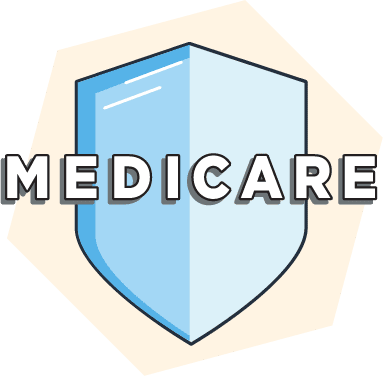 Here's how the different parts of Medicare interact with MNT coverage:
Medicare Part A: Medicare Part A covers hospital services, which do not typically include a nutritionist's services.
Medicare Part B: Medicare Part B covers medical services, which may include medical nutrition therapy from a qualified expert.
Medicare Part C: Medicare Advantage Plans are bundled services that offer the same benefits as parts A and B, usually with added benefits as well. Therefore, Medicare Part C should cover nutritionist services like Medicare Part B for qualifying patients.
Medicare Part D: Medicare Part D typically covers prescription drugs. Except for prenatal vitamins and Vitamin D analogs, however, Part D does not cover prescription vitamins or mineral products, such as iron or B vitamins.
How Much Does MNT Cost With Medicare?
You must pay your Medicare Part B premiums every month. In 2023, the standard monthly premium for Medicare Part B enrollees is $164.90. You may pay a higher premium if your income exceeds $97,000. Medicare Part A is free for most beneficiaries. Premiums vary for Medicare Advantage Plans.
Without Medicare, MNT services can range from $72 to $150 or more for the initial consultation, with lower rates for follow-up visits and appointments.
Getting a Nutritionist Appointment With Medicare
Here's how to get a nutritionist appointment with Medicare:
Verify coverage. Speak with your insurance provider to ensure you understand the rules to qualify for MNT.
Get a referral. Speak with your doctor about getting a referral under Medicare guidelines.
Find a registered dietician. You can ask your doctor for a referral, or you may be able to find a provider online. You must ensure the nutritionist accepts a "Medicare assignment."
Make the appointment. Make your appointment with the RD and ask what information is needed to bill for services appropriately so Medicare or your Medicare Advantage Plan will cover the costs.
Attend appointment. Prepare to attend the appointment by collecting your health history, recent labs, and the physician's referral.
Telehealth
If you live far from the nearest registered dietician or you are unable to visit an RD's office, you can make a telehealth appointment. Medicare currently covers telehealth appointments for medical nutrition therapy provided by an RD. Depending on your Medicare plan, you may be able to access MNT for free or at a low cost from home.
The Benefits of Seeing a Nutritionist
The benefits of seeing a nutritionist include the following: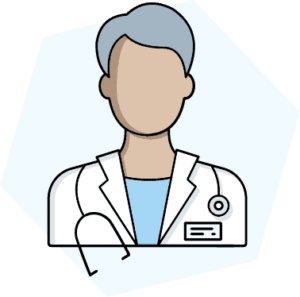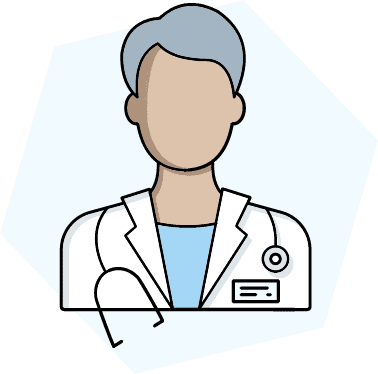 Personalized guidance: An expert can custom-tailor advice for your lifestyle based on your favorite foods, eating habits, work-life schedule, and health history.
Education: You'll learn more about how food, nutrition, meal planning, and long-term health work together.
Weight management: RDs can help you manage your weight through safe, sustainable, and effective methods such as portion control.
Disease prevention and management: Eating heart-healthy, lower-sugar foods can help prevent diseases beyond those you've been diagnosed with and manage your current diseases.
Nutritional support for specific conditions: A nutritionist can help explain how food impacts a diabetic person's blood sugar and how salt, phosphorus, potassium, and protein impact kidney function.
Behavior change and support: A nutritionist can support healthy behavior changes by further customizing your plan and helping you adapt to the difficult work of food choices and change.
Individualized meal planning: A nutritionist can work with you to customize your meal planning and grocery shopping, and to develop a meal preparation plan.
Alternative Ways to Cover Nutritionist Costs
If you cannot get Medicare coverage to see a nutritionist, but you think you could benefit from the service, you have the following options:
Private insurance: Your private insurance plan through an employer or the Affordable Care Act Marketplace may cover MNT.
Medicaid: Medicaid is administered at the state level, with varying coverage and benefits for each state. Some states may allow Medicaid to cover a nutritionist's services.
Self-payment: You could pay for a nutritionist's services out of pocket, perhaps asking for a self-pay or pay-in-full discount.
Community health programs: Some community health centers may provide group or individual nutrition education and programs.
Putting It Together
With the help of a nutritionist, you'll better understand how food and nutrition impact your health. You can also feel more empowered to make changes that improve your daily life and long-term health.
However, Medicare only covers nutritionist services for populations with specific health conditions. Qualifying for coverage involves getting a referral, setting an appointment, and understanding your coverage limits.
Frequently Asked Questions
You're just a few steps away from seeing your Medicare plan options.
You're just a few steps away from seeing your Medicare plan options.