What Is Medicare Automatic Enrollment?
While some people need to apply manually, most seniors qualify for Medicare automatic enrollment. The Social Security Administration will send out your Medicare card as soon as you meet any of the following criteria:
You are 65 and currently receiving Social Security benefits.
You are under 65 and have received Social Security Disability Insurance (SSDI) or Railroad Retirement Board (RRB) disability benefits for 24 months.
You have Amyotrophic Lateral Sclerosis (ALS) and receive disability benefits.
You must apply for Medicare online or over the phone if you are eligible due to End-Stage Renal Disease (ESRD) or have not paid sufficient Social Security taxes. Regardless of your eligibility, knowing your Initial Enrollment Period (IEP) will help you avoid penalties and promptly secure coverage.
Table of Contents
How Does Medicare Enrollment Work?
Your IEP starts three months before your 65th birthday and lasts for three months after. If you miss this, you must complete an application during the General Enrollment Period (GEP) of January 1st to March 31st, triggering a recurring late fee. Some people are eligible for Special Enrollment Periods (SEPs) due to changes in address and health coverage. If you have ESRD, you become Medicare-eligible upon receiving dialysis or a kidney transplant and do not face penalties for delayed enrollment.
How Does Automatic Enrollment Work?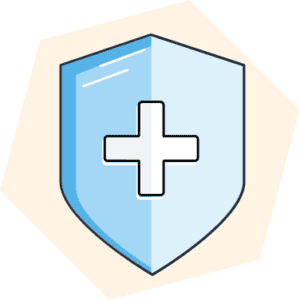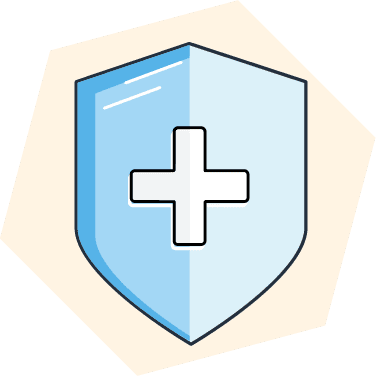 Individuals who are eligible for automatic Medicare do not have to worry about enrollment windows. Instead, they will receive a Medicare welcome packet in the mail three months before benefits begin. This packet should include their Medicare card, a letter, and a booklet explaining essential coverage decisions.
Notably, automatic enrollees who do not want Part B coverage must remember to opt out before benefits activate. While Medicare Part A usually comes premium-free, Part B costs $164.90 per month. Some people with primary coverage through their employer or spouse can temporarily postpone Part B without consequence. Other Medicare-eligible individuals who delay coverage without a SEP will incur lifelong late enrollment penalties.
Scenarios With Automatic Enrollment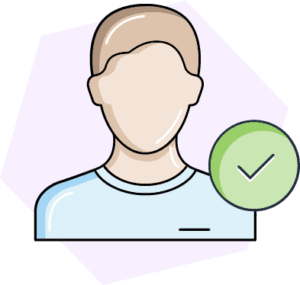 To be eligible for automatic Medicare enrollment, you must receive Social Security or RRB retirement or disability benefits. Here are a few of the most common situations in which you may be automatically enrolled.
Receiving Social Security or RRB Benefits for Over Four Months
Anybody 62 or older who has paid Social Security taxes throughout their lives qualifies for retirement benefits based on their earnings. Similarly, Raildword workers who worked for at least 30 years can begin collecting annuity checks through the Railroad Retirement Board (RRB) at age 60.
Receiving benefits from either program means you've paid your share of Medicare tax, qualifying you for automatic enrollment and premium-free Part A at age 65. As long as you have cumulated these benefits for at least four months, your Medicare card should arrive three months before your 65th birthday.
Disability Benefits
Sometimes, people with specific disabilities can still qualify for Medicare before they turn 65. To gain eligibility, these individuals must receive SSDI or RRB disability benefits for at least 24 months. On the 25th month, they will become automatically enrolled in Medicare.
Just like retired beneficiaries, disabled enrollees also have access to premium-free Medicare Part A. Likewise, once they receive their Medicare card and welcome packet, they can choose to opt out of Medicare Part B if it better suits their budget. Remember that, unlike automatic Original Medicare, you must manually apply for SSDI or RRB benefits.
ALS
If you have ALS, commonly known as Lou Gehrig's disease, you can qualify for Medicare regardless of age. Due to the degenerative and fatal nature of this condition, the lack of any known cure, and their dependency on home health providers or assistive facilities, ALS patients automatically gain Medicare access on their first month of SSDI or RRB disability benefits.
ALS patients also qualify for premium-free Part A coverage. Though it can take up to five months for Medicare to approve ALS coverage, delayed benefits can pay bills retroactively to the original eligibility date. Just remember to explicitly state you have ALS on your SSDI application to avoid complications.
Scenarios Without Automatic Enrollment
In contrast, you must manually enroll in Medicare if you have ESRD or have not signed up for Social Security benefits.
Receiving Social Security or RRB Benefits for Less Than Four Months
While most people qualify for retirement benefits at age 62, you must have worked and earned at least 40 Social Security credits over your lifetime. These income-based points take roughly ten years of full-time work to accumulate. If you have not qualified for Social Security by your 65th birthday, you must apply for Medicare manually and pay a monthly premium to retain Part A coverage.
Similarly, eligible seniors who have not signed up for Social Security or RRB benefits or did so less than four months before their 65th birthday must also manually apply and pay for Medicare Part A. Unless they qualify for a SEP, people who miss their IEP must enroll during the GEP and pay a recurring late enrollment penalty.
ESRD
ESRD is a permanent type of kidney failure that requires a transplant or a regular course of dialysis. Though ESRD patients qualify for Medicare at any age, they must apply in person, over the phone, or online through the SSA. To gain eligibility, these individuals must have enough work history to qualify for SSDI or a railroad disability annuity.
Medicare ESRD patients qualify for premium-free Part A and can postpone Part B without a late penalty. Your Medicare start date will depend on whether you need in-patient or out-patient dialysis, self-dialysis, or a kidney transplant. Coverage for ESRD patients can extend backward 12 months to pay for services they received while eligible but not enrolled.
What If You Do Not Want to Enroll?
Though most people qualify for premium-free Medicare Part A, others who must pay for it occasionally choose to defer enrollment. While this might temporarily save money on premiums, missing your IEP will result in a recurring late fee whenever you finally activate coverage.
Contrarily, everybody has to pay for Part B. To pause automatic enrollment, you must contact Medicare before your 65th birthday and opt-out. If you currently have creditable health insurance through your employer or your spouse's employer, you can delay Part B without consequence. Otherwise, postponing coverage without a SEP will trigger a lifelong late enrollment penalty.
All in All
With age, we encounter many time-sensitive decisions regarding our health and insurance options. Though most seniors collecting retirement benefits should receive automatic enrollment in Medicare, others may have to apply manually and pay a Part A premium. The same goes for younger people who qualify for Medicare due to specific disabilities.
Remember that missing your IEP or intentionally deferring Part A or B coverage could result in long-lasting late enrollment penalties. If you have questions about proceeding, contact 1-800-MEDICARE or visit your local Social Security office to talk to a qualified representative.
Frequently Asked Questions
You're just a few steps away from seeing your Medicare plan options.
You're just a few steps away from seeing your Medicare plan options.