Applying for Medicare online should prove relatively straightforward and only take a couple of minutes of your time. To do so, simply follow these steps:
Gather Necessary Items
Create an Account
Choose Your Medicare Plan
Fill Out the Application
Review and Submit the Application
These instructions solely apply to people interested in Original Medicare. Original Medicare Part A and Part B offer beneficiaries federally subsidized, uniform healthcare benefits redeemable through a nationwide network of approved doctors and hospitals.
Those interested in privately funded Medicare Advantage (Part C) or Part D prescription drug plans must contact their affiliated insurers independently and apply through a separate process.
Table of Contents
Understanding Medicare Eligibility
Original Medicare is a federal health insurance program distributed through three distinct coverages.
Medicare Part A (Hospital Insurance) pays for inpatient hospital stays, residencies in skilled nursing facilities, hospice care, and qualified home health care.
Medicare Part B (Medical Insurance) covers outpatient medical costs, most doctor's services, medical supplies, and preventative care.
Medicare Part D coverage, which members must purchase separately, pays for some prescription drug expenses.
Generally, only individuals above 65 years old are eligible for Medicare. However, some people receiving disability benefits, those with end-stage renal disease (ESRD), and ALS patients can secure Medicare at a younger age.
Some people automatically receive Medicare on their 65th birthday if they are already getting Social Security. However, many people must enroll individually. While you can call 1-800-772-1213 or submit an in-person application at your local Social Security office, following the instructions below to apply for Medicare online provides the quickest and easiest method of acquiring coverage.
1. Gather Necessary Items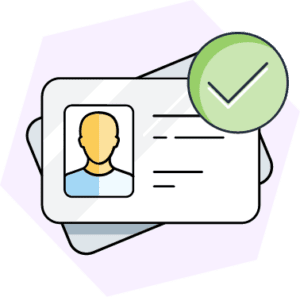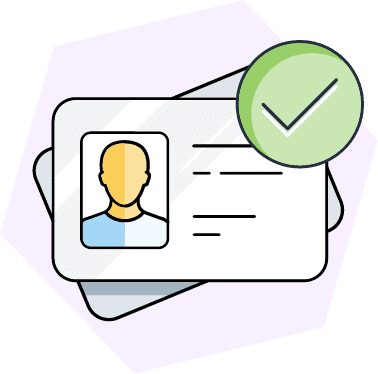 First, consolidate the following documents to expedite the enrollment process:
Social Security Number: The government uses this to track your lifetime income and calculate your Social Security benefits.
Birth certificate or other proof of birth: Medicare eligibility hinges on your age and requires official birth date verification.
Proof of U.S. citizenship or legal residency: Only people who have been citizens or legal residents of the United States for five consecutive years will be eligible for Medicare.
Work history: The total years you've paid Medicare taxes determines your eligibility for premium-free Part A. Similarly, your last two years of reported income decide your Part B premium.
Current health insurance information: Medicare uses this to coordinate benefits with approved outside insurers.
2. Create an Account
Before you can enroll in Medicare, you must visit the "Create an Account" page on the Social Security website and do the following:
Create a new Login.gov credential.
Enter your name, birth date, social security number, home address, and email address, and verify your activation code.
Read and agree to all terms and conditions.
Choose whether you prefer email or text message notifications regarding your account.
Once you have a My Social Security account, you can apply for Medicare at www.ssa.gov/benefits/Medicare.
3. Choose Your Medicare Plan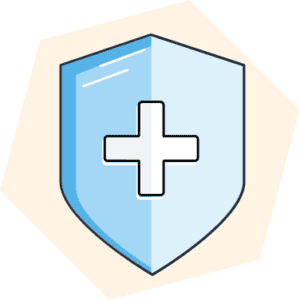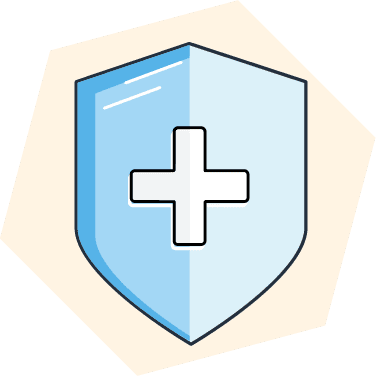 If you already have Social Security benefits, the SSA will automatically enroll you in Medicare Part A and Part B as soon as are eligible. If not, you can sign up for Medicare three months before your 65th birthday. You can also apply for retirement benefits at the same time.
Because most people who paid taxes are eligible for premium-free Part A, they have no reason to forego this coverage. However, everyone has to pay monthly premiums to maintain Medicare Part B, leading some eligible members to decline these benefits.
Remember that delaying Medicare Part B will result in a lifelong late enrollment penalty with every monthly premium whenever you finally secure coverage.
4. Fill Out the Application
Once you determine your insurance needs, fill out the personal information requested on your application and provide the coverage dates on your Medicare card. If you need help, contact any of the following organizations:
The Centers for Medicare and Medicaid Services hotline (1-800-633-4227)
The Social Security Administration hotline (1-800-772-1213)
The Medicare Rights Center national hotline (1-800-333-4114)
5. Review and Submit the Application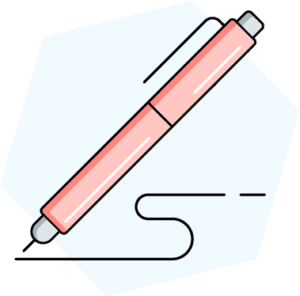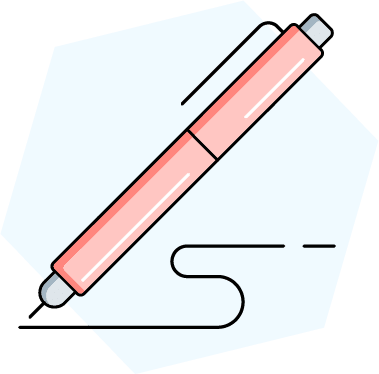 Examine your application closely before permanently submitting it to the SSA. Mistakes and late submissions could result in coverage gaps, lifelong penalties, and unnecessary premium expenses.
Medicare will deny applications from people who do not meet general age, disability, and citizenship requirements, as well as any individual with a felony conviction involving a violent, financial, or medically related crime.
It usually takes anywhere from four to eight weeks to receive Medicare approval. If you unintentionally enrolled in the wrong plan or received misleading information, contact 1-800-MEDICARE to discuss your options with a certified agent and request disenrollment or a special enrollment period to reapply for coverage.
Navigating Your Medicare Options
You can explore other healthcare options to work alongside or in place of Original Medicare, including:
Medicare Advantage: Privately funded Medicare Advantage Plans must offer equal protections to Original Medicare and often include supplementary benefits such as dental and prescription drug coverage.
Medicare Part D: Original Medicare members can purchase these supplementary prescription drug benefits through outside insurers.
Medicare Supplement: Similarly, Original Medicare members can utilize privately operated Medigap plans to absorb out-of-pocket expenses not traditionally covered by Medicare.
Coordination of benefits: You can combine Medicare with employer-sponsored group health insurance, retiree benefits, or Medicaid to secure broader coverage.
Use Medicare's plan finder tool or call 1-800-MEDICARE to discover applicable policies in your area and answer questions regarding coverage limitations and costs.
All in All
Most eligible U.S. citizens receiving Social Security benefits will automatically secure Medicare on their 65th birthday. However, if you must enroll independently, doing so online should prove relatively straightforward and should not take up more than 15 minutes of your time.
Research your options before submitting your application to avoid coverage gaps or late enrollment penalties. If you need help, remember to contact an expert through your State Health Insurance Assistive Program, local Social Security office, the CMS, or the Medicare Rights Center for guidance on how to apply for Medicare online.
Frequently Asked Questions
You're just a few steps away from seeing your Medicare plan options.
You're just a few steps away from seeing your Medicare plan options.