Medicare and Medicaid are separate government programs that help eligible Americans pay for healthcare. Some people have both Medicare and Medicaid at the same time. When both programs cover you, they work together to pay for your healthcare costs.
Generally, Medicare pays its share of healthcare costs first, then Medicaid helps cover any costs Medicare did not pay. Medicaid may also help cover Medicare premiums. If you're wondering, "How do Medicare and Medicaid work together?" read on to learn more.
Table of Contents
Dual Eligibility Is on the Rise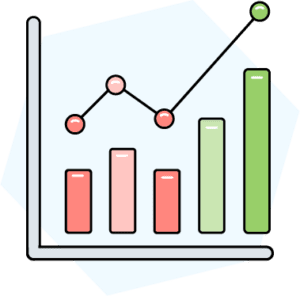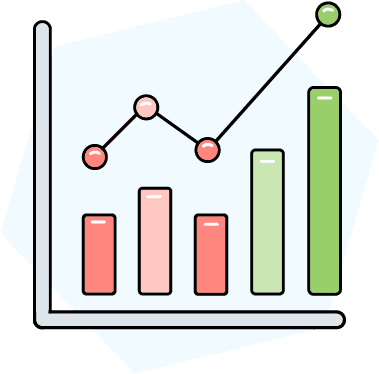 More than 12.5 million people are enrolled in both Medicare and Medicaid. The two programs have different benefits and rules, so dual-eligible Americans must understand how the programs work together.
Increasingly, dual-eligible beneficiaries are enrolling in health plans that help coordinate their Medicare and Medicaid benefits. In 2023, 5.17 million people were enrolled in a Dual-Eligible Special Needs Plan (D-SNP), up from 1.34 million just ten years earlier.
The Differences Between Medicare and Medicaid 
Medicare and Medicaid have similar names, but they're distinct programs designed to serve different groups of people. Here's a brief overview of how each program works.
What Is Medicare?
Medicare is a federal government program that provides health coverage to around 66.2 million Americans. It covers various medical expenses, from routine health screenings to surgeries and hospital stays.
Medicare coverage is available to U.S. citizens or permanent legal residents who fall into one or more of the following groups:
People aged 65 and older, regardless of their income or health status
People under 65 who've received Social Security Disability Insurance for at least 24 months
People under 65 who have Amyotrophic lateral sclerosis (Lou Gehrig's disease)
People of any age with End-Stage Renal Disease (kidney failure)
What Is Medicaid?
Medicaid is a joint state-federal program that helps more than 84.5 million Americans pay for healthcare. Each state runs its own Medicaid program but is required to cover certain core benefits, such as doctor visits, hospital stays, and nursing home care.
State Medicaid programs typically serve specific groups of low-income people. The rules vary from state to state, but people eligible for Medicaid include:
Seniors and people with disabilities who receive Supplemental Security Income (SSI) benefits
Medicare beneficiaries with low incomes and limited resources
Low-income families with dependent children
Pregnant women with low incomes
Why Enroll In Both?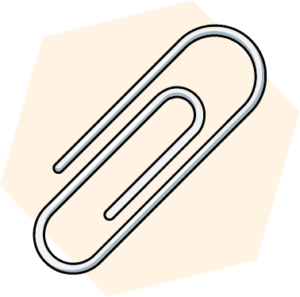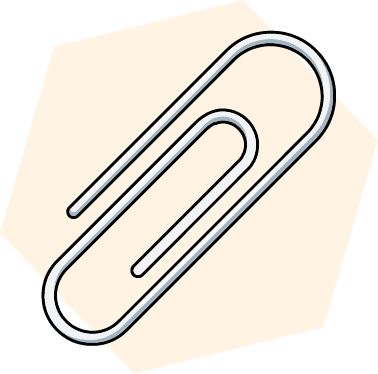 For people who are dual-eligible for Medicare and Medicaid, there are some key advantages of enrolling in both programs, including:
Lower out-of-pocket costs: Medicaid can help pay for costs that Medicare does not, such as copays or coinsurance, resulting in more affordable coverage.
Greater healthcare coverage: Medicaid covers some health services that Medicare does not, and vice versa.
Access to a broader network: Some doctors accept one program but not the other, so having dual coverage can expand beneficiaries' options.
How Medicare and Medicaid Cover You
When people have both Medicare and Medicaid, the two programs work together to cover costs. Coordination of benefits rules determines which program pays first. In most cases, Medicare is the primary payer.
Medicare pays first if a dual-eligible beneficiary receives a service that both Medicare and Medicaid cover, such as a hospital stay or an X-ray. Then, Medicaid helps cover any remaining costs.
Some health services are covered by one program but not the other. In these cases, the applicable program pays its share of the cost, and you're responsible for any remaining costs.
Combining Medicare and Medicaid may seem complex, but it's simpler than it sounds. Beneficiaries simply show their Medicare and Medicaid cards when they get care, and their provider or facility handles the rest.
What Medicare Pays For
Original Medicare (Part A and Part B) covers many medically necessary health services. Hospital stays, surgeries, hospice care, doctor services, and preventive care are just some of the things the program helps pay for. Medicare Part D adds coverage for prescription drugs.
Medicare Advantage covers the same services as Original Medicare and usually includes Part D drug coverage. Many plans also cover extra benefits that are not part of Original Medicare, such as dental, vision, and hearing care.
What Medicaid Pays For
The types of health services Medicaid pays for vary depending on where you live. In all states, Medicaid programs must include certain medically necessary benefits, such as doctor services, hospital care, laboratory tests, home health services, and nursing facility services.
States have the option to include other types of benefits in their Medicaid programs. Optional benefits include things like prescription drugs, physical therapy, hospice care, and dental services.
Medicare Options for Those With Medicaid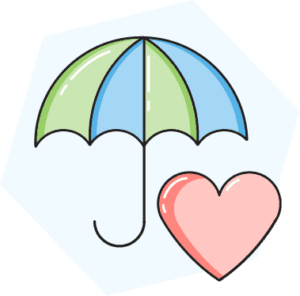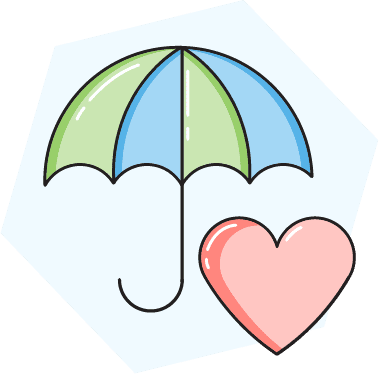 Medicare offers programs specifically designed to meet the needs of beneficiaries with Medicaid, including Medicare Savings Programs and D-SNPs. Some people are automatically enrolled in a program by their state, while others can sign up on their own.
Medicare Savings Programs
Medicare Savings Programs are Medicaid-run programs that help make Medicare coverage more affordable to low-income people. They help pay for some of the out-of-pocket costs in Medicare, such as premiums, deductibles, coinsurance, and copayments.
There are 4 Medicare Savings Programs, each with its own benefits and eligibility requirements. Your state Medicaid agency determines which program you're eligible to join:
Qualified Medicare Beneficiary (QMB) Program: The QMB covers the most costs of the four programs. Providers cannot bill people with QMB for Medicare deductibles, coinsurance, or copayments. The program also helps pay both Part A and Part B premiums.
Specified Low-Income Medicare Beneficiary (SLMB) Program: The SLMB program helps beneficiaries pay for their Part B premiums if they have both Part A and Part B.
Qualifying Individual (QI) Program: The QI program also helps pay for Part B premiums. Funding is limited, so applications are approved on a first-come, first-served basis, and members need to reapply every year.
Qualified Disabled & Working Individual (QDWI) Program: The QDWI has the highest income limits of the four programs. It's designed to support Medicare beneficiaries who have a disability and have returned to work. It helps pay for Part A premiums.
Dual-Eligible Special Needs Plan (D-SNP)
Dual-Eligible Special Needs Plans (D-SNP) are a type of Medicare Advantage plan for people who are enrolled in both Medicare and Medicaid. They help make the two programs easier to navigate.
All D-SNPs are required to cover Medicare Part A and B benefits. They're also required to include Medicare Part D drug coverage. Some D-SNPs integrate Medicaid benefits into the plan, while others coordinate members' Medicaid services. Many cover services that go beyond those offered in Medicare or Medicaid, such as dental care or meal delivery.
Medicare beneficiaries are eligible to join a D-SNP if they meet the following requirements:
Enrolled in Medicare Part A and Part B
Live in the service area of a D-SNP plan
Eligible for their state's Medicaid program
Medicaid Redetermination: How It May Impact You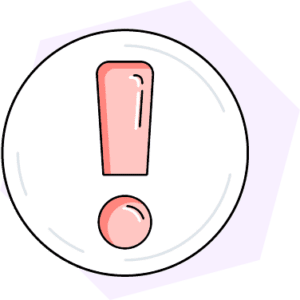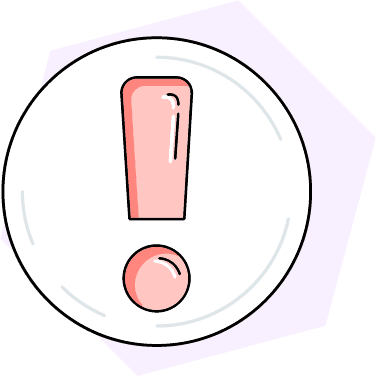 State Medicaid agencies conduct regular eligibility reviews, also known as redeterminations, to ensure beneficiaries are still eligible for Medicaid. Changes in your income or circumstances may affect your Medicaid coverage.
For some people receiving help from a Medicare Savings Program, the redetermination process may result in being unenrolled from the program. Others are moved to a different Medicare Savings Program offering lower-cost coverage.
For people who are enrolled in a D-SNP, losing eligibility for Medicaid also means losing eligibility for the D-SNP. Fortunately, this triggers a special enrollment period to sign up for different coverage.
Putting It All Together
Medicare and Medicaid are separate programs, but when you're eligible for both, they work together to provide comprehensive health benefits. Medicare acts as your primary health plan, while your Medicaid coverage helps cover healthcare costs Medicare did not pay.
Navigating two sources of health coverage can be tricky, but there are programs specially designed for those with Medicare and Medicaid. Ask a trusted agent for advice about healthcare coverage options for dual-eligible individuals.
Frequently Asked Questions
Additional Resources
You're just a few steps away from seeing your Medicare plan options.
You're just a few steps away from seeing your Medicare plan options.