The Medicare Open Enrollment Period (OEP) enables Medicare beneficiaries to make changes to their plan. Open enrollment differs from Medicare's general and special enrollment periods as one of the few times you can make as many changes as you want before the upgraded plans take effect. Consider open enrollment the perfect time to reevaluate your coverage and upgrade if needed.
Table of Contents
What Is Medicare Open Enrollment?
Medicare Open Enrollment is exclusively for people already on Medicare. Open enrollment runs from October 15 to December 7 each year, with changes taking effect on January 1. Since Medicare plans often change their covered services and prices from year to year, beneficiaries can review their plans for effectiveness and affordability and make adjustments as necessary during open enrollment.
The OEP allows you to enroll in or adjust your Medicare Advantage and Part D drug coverage. For example, you may decide to purchase a Medicare Advantage Plan for additional benefits such as vision, hearing, and dental services during open enrollment. You can add, drop, or modify your Part D prescription drug benefits during OEP. You can also switch back to Original Medicare from a Medicare Advantage Plan.
Why Can't I Enroll in Medicare During OEP?
The open enrollment period is exclusively for those already enrolled in Medicare. During the OEP, recipients can adjust their existing policies for the coming year. Adults newly eligible for Medicare can only register in the seven-month window around their 65th birthday, known as their Medicare Initial Enrollment Period (IEP).
If you do not sign up during IEP, you must pay a lifetime penalty in addition to your monthly Part B premiums. You must wait until the general enrollment period (January 1—March 31) or qualify for special enrollment if you miss the initial enrollment window.
What Can You Change During Medicare Open Enrollment?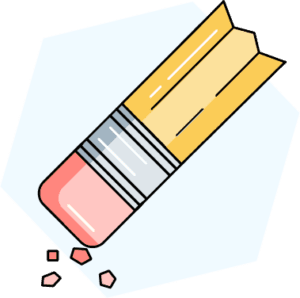 Medicare recipients can make as many changes to their coverage as they like during OEP.
The universal requirement for making changes during OEP is that you are already enrolled in Medicare Parts A and B.
From there, you can adjust your Medicare Advantage and/or Part D coverage during this window, including taking the following actions:
Switch to Medicare Advantage from Original Medicare, or vice versa
Change Medicare Advantage Plans
Enroll in or disenroll from Part D
Change Part D plans
The OEP precedes general enrollment and is your earliest opportunity to switch to a Medicare Advantage Plan that includes prescription drug benefits, or join a Part D plan if you drop your Medicare Advantage Plan with prescription drug coverage.
Original Medicare
Original Medicare consists of hospital inpatient (Part A) and medical outpatient (Part B) benefits. Enrollees who have worked and contributed to Medicare for at least 10 years are eligible for $0 monthly premiums for Part A; however, Part B requires a set monthly premium of $164.90. Signing up for Original Medicare during your IEP is the best way to avoid paying a late penalty.
You can make changes to your existing Medicare coverage during the OEP; however, you must wait to enroll during a general or special enrollment period if you miss your initial chance to sign up. You must enroll in Original Medicare and continue paying your Part B premium to buy a Medicare Advantage or Part D plan.
Medicare Advantage
You can purchase a Medicare Advantage Plan, also called Medicare Part C, as an alternative to Original Medicare through a private insurer. Medicare Advantage Plans are required by law to offer the same services as Original Medicare; however, Part C plans usually include extras such as vision, hearing, and dental benefits that Original Medicare does not cover.
Many Medicare Advantage Plans also include prescription drug benefits. Services may also include ridesharing services to and from medical appointments and perks like gym membership.
If you already have Original Medicare, you can add, drop, or switch Medicare Advantage plans during the OEP. You can also make changes during Medicare Advantage Plan Open Enrollment (MAOEP).
Medicare Part D
Medicare Part D covers prescription drug benefits. You may purchase a standalone Part D plan to use with Original Medicare, or switch to a Medicare Advantage Plan, many of which include prescription drugs. You cannot enroll in both Part D and Medicare Advantage at the same time.
Medicare Part D benefits cover a large formulary of commonly used prescription medications; however, this coverage typically excludes elective medications for issues including infertility, erectile dysfunction, and, in cases when not medically necessary, weight loss. Signing up for Part D during your IEP can help avoid a lapse in drug coverage, and you can always make changes during the OEP.
Medicare Supplement Plans
A Medicare Supplement Plan, also known as Medigap, helps bridge the financial gaps that can occur with Original Medicare. Medigap covers the copayments, deductibles, coinsurance, and other out-of-pocket expenses left unpaid by Part A and Part B benefits. You must purchase Medigap through a private insurer and cannot have Medigap and Medicare Advantage simultaneously.
Medigap's 10 different lettered plans offer standardized coverage, but the cost may vary from one insurer to the next. You have one chance to enroll in Medigap when you initially sign up for Part B, during which you are guaranteed benefits regardless of your health status. Outside of your IEP, you can sign up for Medigap anytime, but you are subject to medical underwriting.
Are There Other Medicare Enrollment Periods?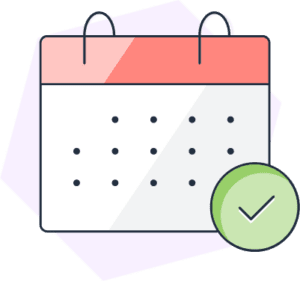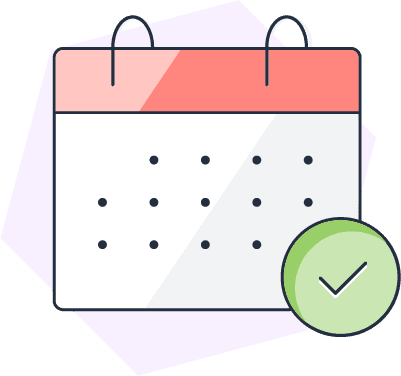 Yes, Medicare allows you to make certain changes to your coverage during other windows, including:
General Enrollment: January 1—March 31
Medicare Advantage Plan Open Enrollment: January 1—March 31
Special Enrollment: An 8-month window following a qualifying event
General enrollment is your next opportunity outside of your IEP to sign up for Medicare. Medicare only allows one change per MAOEP window, while OEP adjustments are unlimited.
You may enjoy a special enrollment period if you experience a qualifying event, such as losing employer benefits. During a special enrollment period, you can sign up for Medicare without owing a penalty, even if you missed your IEP. Special enrollment can occur at any time, based on your particular circumstances. Eligibility may include job loss, moving, or getting married.
What Happens If I Do Not Change My Coverage During OEP?
If you do not make any changes during the OEP, you will simply keep your plan for the following year. Remember, though, that your benefits may change even if your plan does not. Medicare providers must notify you of any cost or coverage adjustments through the Annual Notice of Change (ANOC).
Be sure to review the ANOC to avoid any unexpected bills when your coverage takes effect in January. You must consent to keep your plan or make adjustments during the OEP to ensure you will receive the benefits you need from your coverage.
How to Get the Most of Medicare Open Enrollment
You can prepare in advance of OEP to make an informed decision about your health plan.
Carefully read through your Annual Notice of Change to make sure the benefits you need are still covered and affordable for the coming year. You should also confirm your medical providers, hospitals, and pharmacies are still in network on your plan.
You may decide to switch plans and compare different options before the OEP window opens.
Consider whether you need a more comprehensive Medicare Advantage Plan, for example, or no longer require Part D benefits. Remember: your next opportunity to make changes will occur only after your benefits have already taken effect in the following year.
You're just a few steps away from seeing your Medicare plan options.
You're just a few steps away from seeing your Medicare plan options.