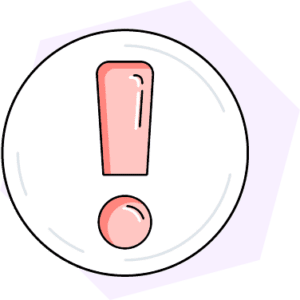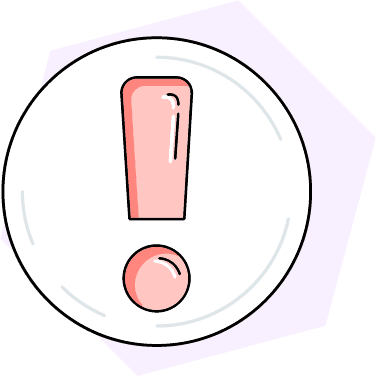 The Open Enrollment Period for health insurance is here: November 1 – January 15
Enroll in a new health plan or reevaluate your current coverage to see if it's still a good fit for you. You can make the following changes during this period:
Enroll in a health insurance plan for the first time
Change health insurance plans
Change your current plan's dependents
Still have questions? Learn more about the health insurance Open Enrollment Period.
What Are The Best Healthcare Options For Young Adults?
As a single person under 30, your healthcare options vary depending on age, income, habits, medical needs, employment, and location. For example, individuals under 26 can save money and time by legally staying on their parent's health insurance. Other young adults with limited incomes may qualify for free, state-funded Medicaid coverage.
In some cases, preexisting conditions and unhealthy lifestyle habits will give insurers pause and make it harder for young adults to find affordable policies. Luckily, due to the implementation of the Affordable Care Act and other related legislation, most individuals should be able to access some form of healthcare. Read on to learn how healthcare works, factors to consider when choosing coverage, the best available options for younger adults, and how to ultimately settle on a final plan.
Table of Contents
How Does Choosing Healthcare Work?
Choosing the best health insurance for young adults depends on individual medical needs, financial restrictions, and insurer risk assessment factors.
What Options Are Available?
To determine the best healthcare options for your situation, make sure to consider the following factors:
Affordability: Many young people have fewer immediate health concerns and can comfortably opt into basic plans with less coverage.
Coverage Options: If you have significant medical needs, you will need a plan offering a more comprehensive range of benefits.
Network Coverage: Some plans only approve services within a restrictive medical network, while others let you see any doctor you like.
Flexibility: Individuals with changing health needs or fluctuating income may desire policies with more adjustability.
Additional Benefits: Some young people need plans with mental health coverage or supplementary vision or dental benefits.
Clear preferences will help narrow your options and steer you toward the most favorable available policies.
Lifestyle Factors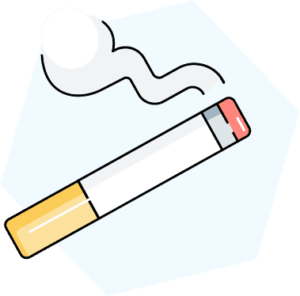 Your lifestyle directly correlates to your insurability, which helps insurance companies decide your coverage eligibility and final premium rates. For example, if you eat healthy foods, exercise regularly, work a low-risk job, and do not have a genetic disposition for disease, most carriers would cover you at an affordable cost.
Contrarily, if you regularly smoke cigarettes, drink alcohol, take drugs, eat poorly, or have a high BMI, insurers will view you as more likely to accelerate high maintenance diseases like cancer, cirrhosis, diabetes, and much more. This increased medical spending risk leads insurance companies to charge more for coverage, limit it, or deny it altogether.
Health Needs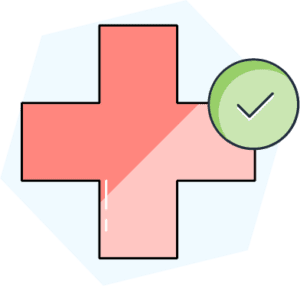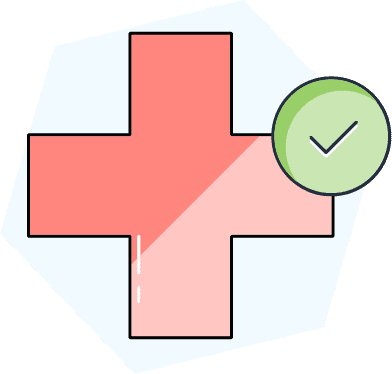 Every insurance policy offers unique benefits and cost-sharing responsibilities that suit various demographics based on their specific health needs. For example, you will have fewer affordable healthcare options if you have a preexisting condition or known future health concerns. People with higher occupational risk, like coal miners and truck drivers, may also see higher premium rates.
Other people with specific mental health or prescription needs should enroll in policies that offer extensive therapy and drug benefits for lower copays and deductibles. Expecting mothers should find health insurance with comprehensive pregnancy, childbirth, and post natal coverage. Luckily, most ACA plans provide many of these essential benefits as "preventative care."
Exploring Your Options
Once you determine your healthcare needs and eligibility, you can choose to stay on your parent's plan (for those under 26), purchase an ACA-compliant policy, apply for Medicaid, or secure coverage through your school or employer.
ACA Marketplace Plans
The Affordable Care Act requires marketplace health insurance policies to reward premium tax subsidies to households with incomes between 100-400% of the federal poverty level. ACA-compliant plans must also cover these ten essential health benefits:
Ambulatory services
Emergency care
Mental healthcare
Hospital stays
Prescription drugs
Rehabilitation services
Lab services
Preventative care
Maternity and newborn care
Pediatric care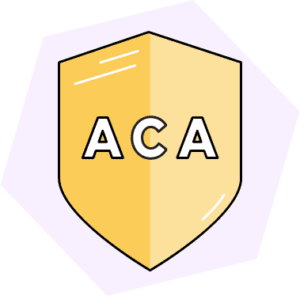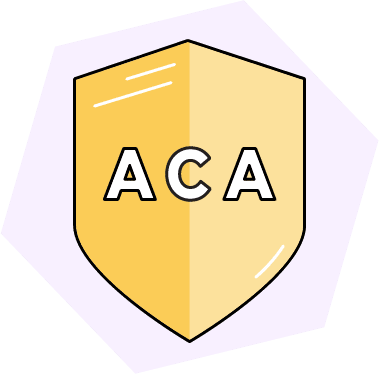 ACA plans can come as a part of an HMO, PPO, POS, or EPO network and sell coverage in a tiered system. Bronze plans offer fewer benefits for lower premiums and higher deductibles, while more extensive coverage can be purchased at higher costs through silver, gold, and platinum policies. Though prices vary widely, average monthly premiums for non subsidized ACA plans fall at $438 nationwide. Subsidized benchmark policies average $67 per month.  
Any non-incarcerated American residing stateside will qualify for marketplace healthcare. Considering the mandated benefits, affordability, and flexible coverage options, marketplace policies should suit most young adults health insurance needs. Those interested must enroll between Nov 1 and January 15th each year.
Advantages
ACA marketplace plans offer many advantages:
Tax subsidies make healthcare much less expensive for those who qualify.
Guaranteed preventative care.
Must cover individuals with preexisting conditions.
There is no lifetime or annual limit to healthcare benefits.
Almost anybody can enroll in coverage.
Members can choose between plans offering various coverage levels, cost-sharing responsibilities, and final premium costs.
Disadvantages
However, first-time buyers should also consider the following downsides of marketplace insurance:
Those not eligible for subsidies could pay more than necessary for coverage found cheaper off-exchange.
Some members could end up paying for benefits they do not need, such as maternity care.
Unless you qualify for a special enrollment period, you can only purchase or renew ACA coverage during a ten-week annual window.
Medicaid
Medicaid provides state-mandated, federally regulated healthcare to low-income and disabled individuals. To be eligible, you must prove you reside in the state providing benefits and make less than its annual income limit. Though coverage varies by location, each state must cover the same mandatory benefits, including inpatient hospital services, preventative care, and much more.
Because state governments typically offer Medicaid for free and rarely impose copays or deductibles for eligible medical services, it often proves optimal for younger people with limited income. Unlike ACA health insurance, you can enroll in Medicaid anytime during the year.
Advantages
Key reasons to enroll in Medicaid include:
Medicaid is usually has no premiums and imposes little cost-sharing, making it the cheapest health insurance for young adults.
Medicaid must offer mandatory benefits like preventative care, family planning services, laboratory procedures, and emergency services, regardless of your location.
You can apply for Medicaid year-round.
Disadvantages
Key downsides of Medicaid include:
Your state's Medicaid program may not include certain essential health benefits otherwise present in ACA plans.
Many healthcare providers do not accept Medicaid, making it more difficult for members to find doctors and promptly receive services.
You will not qualify for Medicaid unless you fall on the lower end of the income scale.
Off-exchange Plans
If you do not qualify for Medicaid or ACA premium tax credits, try shopping for comparable rates in the private sector. While off-market sellers do not have to offer the same tiered coverage as qualified health plans (QHPs), purchasing a plan directly from an insurance company can occasionally help cut costs and simplify the healthcare process.
Major off-exchange plans must comply with ACA requirements and impose the same open enrollment window of January 1st to November 15th. As with on exchange policies, premiums vary widely depending on your plan type and health status but average about $530 nationwide. Because it allows members to communicate directly with insurers and more easily customize coverage, off-exchange healthcare proves a viable alternative for people ineligible for ACA subsidies.
Advantages
Off-exchange plans offer the following perks:
You can communicate directly with the experts at your chosen insurance company.
People who do not qualify for premium tax subsidies might find equivalent benefits for cheaper outside the ACA marketplace.
Off-exchange policies must comply with ACA regulations and provide the same minimum coverage and essential benefits.
Patients have more flexibility in choosing their insurance carrier, medical network, plan structure, and drug coverage.
Disadvantages
However, buying an off-exchange plan presents the following disadvantages:
Off-exchange plans do not qualify for premium tax subsidies.
Depending on your desired coverage, off-exchange plans can cost more and require more out-of-pocket cost-sharing.
You can only apply for an off-exchange plan during the ACA open enrollment window.
Staying On Your Parent's Plan
The ACA mandates that young adults can legally stay on their parent's health insurance until they turn 26. If this applies to you, you would have access to all the same medical benefits and network providers as your parents. You can remain on your family insurance even if you get married, have children, live alone, or independently qualify for employer-sponsored coverage.
Staying on a family health insurance plan greatly suits young adults because coverage is free unless their parents request contributions. Furthermore, they would not have to participate in policy management or enrollment actively. Anytime parents purchase, renew, or change coverage, their children's benefits update in tandem.
Advantages
Receiving health insurance through your parents offers many benefits:
Unless your parents ask you to chip in, you can stay on their healthcare policy without incurring any added costs.
All available services and additional benefits purchased by your parents will extend to you.
Young adults on their parent's health insurance do not have to participate in policy management or logistics.
Some employers will subsidize insurance premiums for members supporting a dependant.
Disadvantages
However, remaining on your parent's health insurance comes with notable downsides:
Your medical benefits are contingent on your parents' coverage decisions.
Not everybody's parents have health insurance.
Parents with limited income could feel burdened by continuing to cover you into adulthood.
Family health benefits cease the day you turn 26.
Student Coverage
Full time college students may qualify for affordable health insurance through their schools. However, these policies typically only pay for services received at on campus facilities, such as a student health center or affiliated medical school building. Even approved coverage for off campus physician care rarely includes supplementary X rays, blood tests, or other non-preventative procedures.
Colleges usually pitch their health plans to new students as soon as they arrive on campus. Though figures vary significantly depending on your school, the average student policy costs around $165 monthly. These plans make the most sense for out-of-state residents who no longer have access to providers within their parents' home network.
Advantages
Compared with other forms of coverage, student health insurance provides the following advantages:
Student insurance costs notably less than non-subsidized marketplace policies.
Full-time students should automatically qualify for coverage.
Student coverage allows out-of-state residents to secure affordable insurance while away from their parent's network.
Most college plans comply with the ACA and at least provide preventative care.
Disadvantages
However, student plans can also exhibit the following shortcomings:
Student coverage typically only pays for healthcare services received at campus-affiliated care centers.
Some schools will exempt higher-risk students, like varsity football players, from coverage.
Out-of-state students cannot utilize these policies while visiting home.
Even student plans that approve outside physician care may deny X-rays and other supplementary procedures.
Employer Coverage
According to the ACA mandate, any business with 50 or more full-time equivalent employees must offer optional health coverage to anybody working a full-time load. The type of plan and coverage available depends entirely on how your company structures its policies and the choices they offer. Typically, employees can buy in as soon as they get hired or during that company's annual enrollment period.
Companies usually offer to split employee premium costs, reducing the national average for employer-sponsored health insurance to $298 per month. However, members must pay any affiliated copays, deductibles, or coinsurance solely out-of-pocket. Employer coverage suits young people entering the workforce who may not qualify for cheaper or more convenient coverage elsewhere.
Advantages
Enrolling in employer-sponsored healthcare comes with many benefits:
Most employers will pay a sizeable portion of your monthly premium.
Your share of the premium can get paid pretax out of your paycheck.
Coverage extends to your family and other dependents.
Employers do most of the work structuring and managing your plan options.
These policies must offer all the essential health benefits stipulated by the ACA.
Disadvantages
Despite many evident advantages, employer-sponsored coverage presents the following drawbacks:
Because your employer chooses your policy options, you will have less flexibility in accommodating preferred doctors and hospitals.
Members typically lose coverage as soon as they switch jobs.
To secure lower premiums for themselves, employers often choose plans with higher deductibles and copays that employees pay solely out-of-pocket.
Best Practices For Choosing a Plan
Before settling on a health insurance policy, consider all your medical needs. Shop and compare multiple plans, read and understand the underlying policy details, and review each option's provider network. Lastly, check for additional benefits like prescription drug coverage and dental or vision care.
Do not automatically assume the cheapest plan is best. Lower priced policies often set higher out-of-pocket maximums, meaning you could pay more in deductibles, coinsurance, and copays over the long haul. Finally, remember to narrow down your options before annual enrollment begins, as rushing to apply at the last minute could cause you to purchase ill-suited or overpriced health insurance.
How To Enroll In a Marketplace Plan
If employer-sponsored healthcare, student coverage, Medicaid, or off-exchange policies do not suit your needs, take the following steps to enroll in an ACA marketplace plan:
Create a marketplace account: You must enter basic personal information like your full name and location to view healthcare options in your state.
Preview and compare available health plans: Browse options and secure cost estimates before starting your application. Consider at least three plans relative to your budget and medical needs.
Settle on a plan and apply for coverage: Gather all the necessary documents, including your social security number and estimated income, and apply for coverage through your state's enrollment portal.
Review your eligibility results: After submitting your application, you will receive notice of your eligibility for premium tax credits or free coverage through Medicaid or the Children's Health Insurance Program (CHIP).
Enroll in your policy: Pay your first premium to initiate coverage. Opt for supplementary benefits like prescription, dental, or vision care if it suits your medical needs.
Are There Tax Penalties For Not Having Insurance?
When the government first rolled out the Affordable Care Act, it included tax penalties for individuals who did not secure health insurance for all or part of every year. These fees, also known as Shared Responsibility Payments, ended after federal power changed hands in 2018. Since then, most individuals no longer need an official exemption to avoid tax penalties or justify going uninsured.
However, people 30 and older who want catastrophic healthcare must apply for a hardship or affordability exemption to qualify. California, Massachusetts, Rhode Island, Maryland, and the District of Columbia also continue to impose state-level tax penalties for lacking coverage. Uninsured individuals in these areas must officially request an exemption through their state department.
Putting It All Together
As you age out of adolescence, you must consider your healthcare options. Though young adults can apply for ACA marketplace plans, off exchange policies, Medicaid, or opt into employer sponsored coverage like anybody else, some can also stay on their parent's insurance or secure cheap benefits through their school. The best choice ultimately depends on your immediate and future medical concerns, income, location, and much more.
To narrow your selection, rank your healthcare priorities. These may include affordability, coverage limits, preferred network providers, and access to additional benefits like prescription care. If navigating the health insurance environment proves difficult or confusing, talk to a trusted health insurance agent to help direct you toward a plan that best suits your needs.
You're just a few steps away from a personalized health insurance quote.
You're just a few steps away from a personalized health insurance quote.