How Do You Find the Best Life Insurance Insurance Options For Seniors?
As you get older, life insurance can become more expensive and harder to get. However, there are still options available. When it comes to finding the best life insurance options for seniors, there are a few steps to follow that will help you make your selection:
Consider life insurance eligibility and costs.
Determine your life insurance needs.
Review life insurance options.
Explore ways to save money.
Make your selection and apply.
Learn more about how you can shop around to find the best life insurance plan that will suit your needs.
Table of Contents
The Importance of Life Insurance, Even As We Age
Many may believe that once their children are grown and financially independent, they no longer need life insurance. However, there are several reasons why seniors should still consider getting life insurance even if they no longer have financial dependents.
Having a life insurance policy in place may provide security and relieve any financial burdens that your loved ones may experience when handling your final expenses, such as funeral costs, medical bills, and outstanding debts. It can also help provide a legacy for your loved ones or a favorite charitable cause. This means as a senior, you may hold different financial priorities that could affect how much coverage you would need and what type of policy would best suit you.
When it comes to finding the best life insurance options for seniors, differences in age, health, and the number of financial dependents you have will make the process slightly different than that of the general population.
1. Consider Life Insurance Eligibility and Costs for Seniors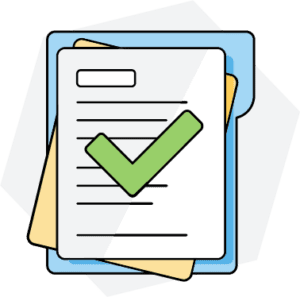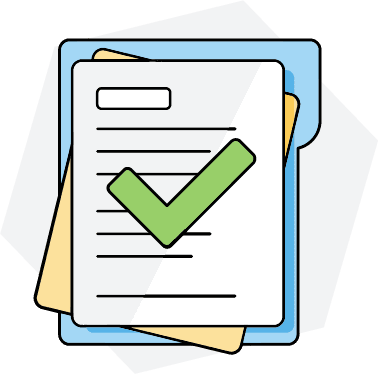 Life insurance rates and eligibility are determined at the time of policy purchase. Bear in mind that for seniors looking to purchase a policy, rates are generally more expensive due to an increased risk profile. Risk profiles factor in things like age, health, and the drug prescriptions you take to determine your insurance rate. 
Eligibility
Eligibility options narrow as you age. Some insurers have age limits for applicants seeking a new policy, though most cap the age for new policy seekers at 85 years old. This means those over 85 years old tend to have the fewest options available when seeking to take out a new life insurance policy.
Health is another area that impacts eligibility. Seniors with pre-existing health conditions may find it more difficult to get a life insurance policy. Examples of pre-existing conditions include:
Asthma
Diabetes
Epilepsy
Cancer
Pre-existing conditions may cause the policyholder an unexpected or early death, which increases the risk for insurance companies. As such, some insurers consider seniors with more serious pre-existing conditions to be ineligible for a policy.
Costs
Insurance companies tend to charge more for coverage as applicants age to account for the increase in mortality risk. This means someone who is applying for $150,000 in coverage at 75 years old will pay more in premiums than someone who applies for that same amount of coverage at 45 years old.
Medical underwriting results could impact costs further. This is a process insurance companies use to evaluate the health status of an applicant, usually through a medical exam or health questionnaire. Those found to be in poorer health may be charged more for coverage, or denied coverage altogether. However, those in good health and who have shown consistent dedication to maintaining a healthy lifestyle may enjoy more favorable premium rates.
2. Determine Your Life Insurance Coverage Needs as a Senior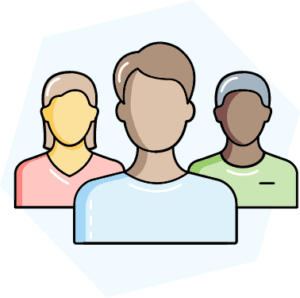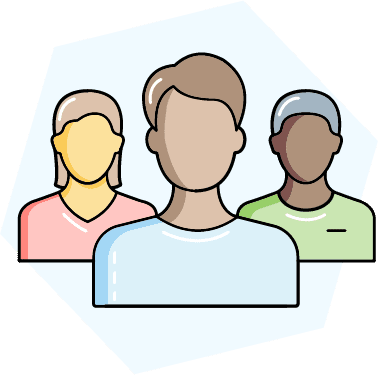 Usually, those shopping for life insurance heavily weigh coverage longevity and the financial needs of their beneficiaries when it comes to determining which policy to purchase. However, these two factors change as you age and you may find yourself needing less coverage and shorter terms.
Coverage Amount
One of the typical factors when determining the death benefit for your life insurance policy is the needs of your financial dependents. Financial dependents are those that rely on your support financially, such as your spouse and/or children. For example, young adults may choose a bigger death benefit to help financially support their family in case of death, as they are more likely to have children under the age of 18 who are unable to fully support themselves.
As a senior, your children are likely grown and financially independent. This could lessen the need for a bigger death benefit. Instead, you may find a smaller coverage amount that would take care of your outstanding debts and pay for final expenses to be sufficient. This in turn would allow you to pay less in monthly premiums, as lower coverage amounts also cost less to keep active.
However, you may still want more coverage to provide for your loved ones as a legacy, even if they are financially independent. These options are still available, and are important to determine before you begin shopping for options.
3. Review Life Insurance Options for Seniors
Based on eligibility, cost, and coverage amount needs, there are different life insurance options that may best meet your expectations.
| | Cost | Medical exam | Death benefit |
| --- | --- | --- | --- |
| Final expense life insurance | Lower than other types of permanent life policies | For most insurers, no exam needed | Yes; enough to cover burial and funeral expenses |
| Whole life insurance | Lower than a universal life insurance policy | Yes | Yes; policyholder sets the amount |
| Guaranteed issue life insurance | More expensive than term and whole life policies | No | Yes; has a waiting period to receive 100% of the death benefit |
| Guaranteed universal life insurance | Higher than a term life policy, but lower than a whole life policy | No | Yes; Death benefit is guaranteed if the premiums are paid on time |
| Term life insurance | Typically lower than permanent life policies | Yes | Only if the insured dies before the term ends |
Final Expense Life Insurance, or Burial Insurance
A final expense policy, also known as burial insurance, is a type of life insurance designed to cover funeral and burial expenses. It may be a good option for those who do not necessarily need to leave a large death benefit behind to support their beneficiaries. This option would help your loved ones pay for your funeral service and potentially settle any smaller debts you leave behind so they do not have to pay for those things with their own savings.
Eligibility
If you have any pre-existing conditions, final expense insurance may be a good alternative as it does not usually require a medical exam, thereby increasing your chances of application acceptance. However, policyholders who have severe health issues may have a two-to-three year waiting period imposed on them. If you die within this waiting period, your beneficiaries may not be able to receive 100% of your death benefit. Instead, your beneficiaries may receive the return of premium payments that were made and any interest gained on your policy.
Cost
The cost of a final expense policy is lower than most other types of life insurance because the goal of its death benefit is to provide coverage for a funeral. However, this means there may not be enough money to offer financial support for your surviving beneficiaries or to pay off any remaining larger debt that you may have.
Whole Life Insurance
Whole life insurance provides lifelong coverage and remains active while you're alive. This type of policy differs from final expense life insurance because death benefits can be much larger. Whole life policies may be a good option for seniors as it provides a much more substantial death benefit that could help pay off debt.
Eligibility
Whole life policies may have a cut-off age for seniors. Depending on the insurance company, the cut-off age for applicants is often 80-to-85 years old. Bear in mind that the older you are, the more expensive your life insurance premiums may be.
Cost
The cost of a whole life policy is higher than a final expensive policy and any term policies because the coverage amount can be much larger. In addition, whole life policies do not expire and many offer living benefits such as a cash value component, further justifying the larger premium. However, this means your death benefit can be used to cover larger debts or allow you to leave behind a legacy for your beneficiaries.
Guaranteed Issue Life Insurance
Guaranteed issue life insurance provides insurance for seniors who may not be able to get life insurance elsewhere. Seniors who are in poorer health may find that this is their only insurance option. Much like the final expense policy's waiting period, guaranteed issue life policies have graded death benefits. If you pass within two to three years of having your policy, your beneficiaries may only receive the return of premiums plus interest on your policy.
Eligibility
This type of policy does not require a medical exam or a health questionnaire. However, most insurance companies have age requirements, with a common criteria being that applicants must be between 50 and 80 years old.
Cost
Because guaranteed issue life insurance policies cover high-risk applicants, the premiums are often some of the highest of all life insurance types.
Guaranteed Universal Life Insurance
A guaranteed universal life policy is a hybrid between standard whole life insurance and term life insurance, and is one of the most budget-friendly permanent life insurance types. The coverage offers term rates but provides permanent coverage to policyholders because the cash value component that is available in most other types of permanent life insurance is negligible with guaranteed universal life insurance.
Eligibility
The guaranteed universal life insurance policy may be beneficial for seniors with poor health, as coverage is guaranteed.
Cost
Unlike a standard universal life insurance policy that offers cash value growth, the guaranteed universal life insurance policy's version is practically non-existent. This helps keep premiums lower.
Term Life Insurance
Term life insurance may cover you for a set amount of time with a locked-in premium and death benefit that does not go up or down. Unlike whole life insurance, a term life policy expires after a set number of years. Term life insurance may be a good option for seniors as they tend to be less expensive than permanent policies, since they only cover the policyholder for 10 to 30 years and offer no cash value.
Eligibility
It's important to keep in mind that as a senior, the longest term that you may be covered for is 10 years. This means your beneficiaries may only receive the death benefit if you pass within those 10 years. If you outlive the term, you may have to renew your term policy. However, you may not be eligible for term life insurance anymore, as the age limit to renew is 85 years old.
Cost
Term life insurance is often the most affordable type of life insurance because it only offers coverage for a specific period of time, and payout is only guaranteed if the policy owner passes away during that period.
4. Explore Ways to Save Money on Life Insurance as a Senior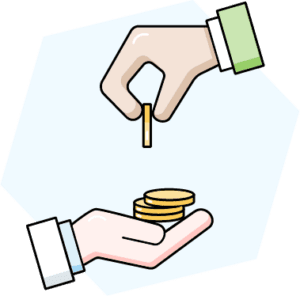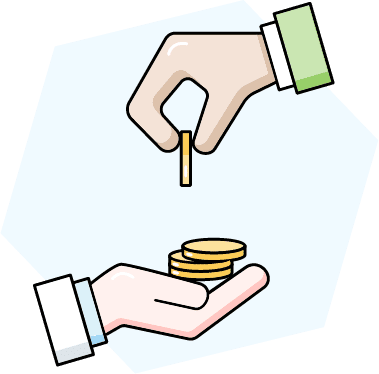 While life insurance policies for seniors tend to be more expensive than for younger adults, there may still be ways to lower insurance rates, such as:
Avoid tobacco. A tobacco user may end up paying more for their premiums than a non-tobacco user. It is important to be truthful about your tobacco usage, though. If you're a tobacco user and you're caught lying on your life insurance application, your entire policy could get canceled and all premiums forfeited.
Get routine health care. Having scheduled routine health care such as screenings, check-ups, and health consultations with your doctor could keep you from getting sick. The better your health, the lower your insurance rates could be.
Eat and exercise to improve overall health. Not only does routine health care keep you from getting sick, but exercise and a healthy diet could improve your health as well. Maintaining a good diet and exercise could help avoid any medical issues that may come up in the future.
Maintain an active, social lifestyle. For seniors, social activities are important and have a positive impact on emotional and mental health. If your mental and emotional health is in a low state, it could affect your physical health as well. Moreover, social isolation may contribute to certain age-related conditions, such as dementia, which could affect your insurance rates.
Compare life insurance quotes. Different insurance companies may offer different life insurance quotes. It's important to shop around to see which policy and company are in your budget. It's recommended to see if you're eligible for a standard whole or universal life policy before exploring guaranteed issue policies, as guaranteed issue policies are more costly.
5. Make Your Selection and Apply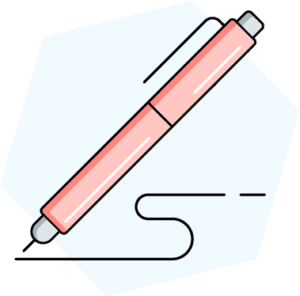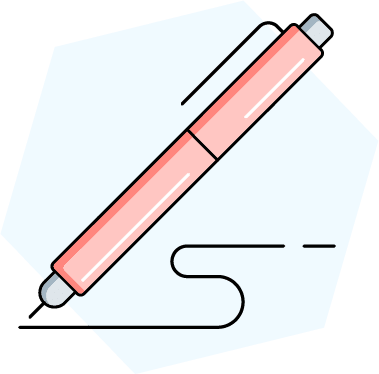 Work with a trusted life insurance agent or get quotes and compare your options yourself. No matter your approach, consider the following:
How much coverage will this policy provide?
How much will the premium cost?
Is it possible that the quoted premium will increase based on your medical underwriting results?
Is there a waiting period before your beneficiaries are eligible to receive the full death benefit?
Be sure that you are satisfied with the answer for each of your options. Read over the policy criteria and rules carefully, and ask questions during the process. This way, you may make an informed decision before submitting a formal application.
Depending on which type of policy you selected, you may be asked to answer a health questionnaire, undergo a medical exam, or you may only be asked about your age and where you live. Be sure to answer any and all questions as thoroughly and truthfully as possible. Once your application is accepted, you will receive confirmation from the insurer and be prompted to make your first premium payment.
If your application is denied, you may need to seek a guaranteed issue policy instead.
Putting It All Together
As we age, life insurance becomes more expensive and harder to obtain, but it is still possible to find suitable coverage. Consider the importance of having life insurance even if your beneficiaries are all financially independent; your life insurance policy could provide further financial security and can help pay for your final expenses. When searching for the best options, seniors should consider eligibility, cost, and coverage amounts. Reviewing various life insurance options and weighing your costs and benefits is essential to finding the right coverage.
Plan for your family's future. Get a life insurance quote today.
Plan for your family's future. Get a life insurance quote today.