The living benefits of life insurance let you access a portion of your policy's death benefit while you're still alive. However, you can only use them in certain circumstances. For example, living benefits can support you during a significant illness, disability, or other qualifying event. The specifics vary based on your life insurance policy and insurance provider.
In this article, you will learn more about the types of living benefits and how they might work in specific situations.
Table of Contents
How Do Living Benefits Work?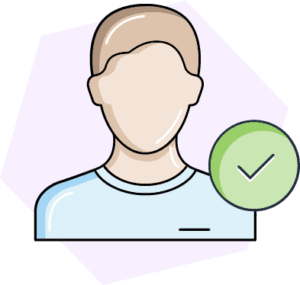 Typically, life insurance pays out the value of your policy to your beneficiaries when you die. This is called the death benefit. A life insurance with living benefitsrider that lets you access some of that death benefit while you're still alive. A rider is an add-on to your policy to increase your coverage. Examples of other riders include a waiver of premium rider (where you do not have to pay premium payments if you become disabled) or an accidental death benefit rider (where your beneficiaries get paid more if you die in an accident).
To be eligible for living benefits, you must meet specific criteria outlined in your insurance policy, such as a medical diagnosis or new disability. After your insurance company approves your case, it may pay out a portion of your death benefit to help cover medical expenses, long-term care costs, or other financial needs arising from the qualifying condition.
Types of Living Benefits
There are a few different kinds of living benefits you may choose to add to your policy. Each offers coverage in different situations, typically when you might get chronically ill or disabled.
Cash Value
Cash value is a savings component in some life insurance policies. It accumulates over time as you pay the policy's premiums and earns interest or investment gains. In certain circumstances, you may be able to tap into these savings through loans or withdrawals, though this may reduce the death benefit. Eligibility for a payout or access to cash value depends on the specific policy terms and how long the policy has been active.
Accelerated Death Benefits (ADB)
An accelerated death benefit, also called a terminal illness rider, allows you to access a tax-free advance of the death benefit while you're still alive and facing a terminal illness. You can use the money to assist with medical expenses, care, and other financial needs. Eligibility is typically based on a medical diagnosis indicating a limited life expectancy, usually between 12 and 24 months. The payout is a predetermined percentage of the death benefit.
Chronic Illness Rider
A chronic illness rider lets you access a portion of the death benefit if you experience a chronic illness and cannot perform daily activities without assistance. It's meant to help cover the costs of long-term care and medical expenses. To be eligible, you have to meet the criteria for a chronic illness as outlined in the insurer's policy. You generally receive a set percentage of your total death benefit.
Critical Illness Rider
Similar to a chronic illness rider, a critical illness rider lets you receive a portion of the death benefit due to a health condition. The difference is that you must be diagnosed with a critical illness. The eligible illnesses vary depending on your policy but may include medical issues such as cancer, kidney failure, or heart problems. This rider is intended to help you cover the costs of medical treatments, debts, or other expenses.
Long-Term Care Rider
A long-term care rider lets you cash out your death benefits to cover long-term care services, either at home or in a facility. Often, these expenses are not covered by health insurance, so your life insurance can be an excellent way to reduce this burden. Many policies require you to have trouble performing activities of daily living on your own. Typically, these riders are limited to 2% of the life insurance policy's face value per month.
Return-of-Premium Rider
If you choose term life insurance and outlive the policy's terms, a return-of-premium rider lets you receive a partial premium refund. This gives you a small return on investment, which might be helpful when you're older. To take advantage of this rider, you need to choose a term you think you might outlive. You also need to pay more per month, as these types of policies are usually much more expensive.
Disability Waiver of Premium
If you experience a qualifying disability, a disability waiver of premium allows you to waive your premium payments. To be eligible for this rider, many policies require your disability to prevent you from working. This rider is a good way to maintain your life insurance coverage if you experience a health-related loss of income. Premiums are waived for the duration of the disability or until a specified age, depending on the policy terms.
Costs Vary for Life Insurance With Living Benefits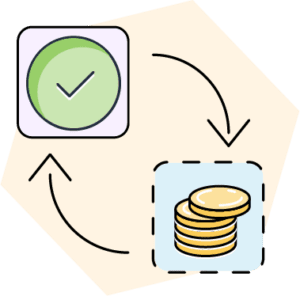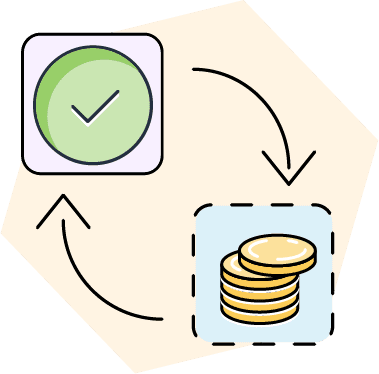 Some of the above living benefits are included as standard in life insurance policies. For example, ADBs are usually a part of life insurance policies, so you do not have to pay extra to receive that benefit.
That said, many of the other riders mentioned above do incur additional costs. For example, to utilize cash value benefits, you must choose permanent life insurance policies, which are more expensive than term life insurance policies. The long-term care rider is another example. It can add as much as $7,225 to your annual premium, depending on the level of benefits you select and the age at which you enroll in a plan.
The chronic illness rider, critical illness rider, return-of-premium rider, and disability waiver of premium rider are additional add-ons that increase your monthly premium costs. Carefully consider your budget vs. your future needs to determine which ones make sense to add to your policy.
Real-World Scenarios: Utilizing Living Benefits
Living benefits in life insurance have many real-world applications. Here are a few examples of how you might be able to use them in your daily life:
Preparing for unforeseen medical expenses: Living benefits can help you cover unexpected medical expenses, treatments, or experimental therapies. This helps alleviate financial burdens during times of critical illness.
Navigating retirement: As you transition into retirement, if you're diagnosed with a chronic illness, you can use the accelerated death benefit to cover medical costs, caregiving, or modifications to your living environment.
Addressing long-term care needs: Long-term care riders can be invaluable when you require extended care due to age or health conditions. These benefits help cover the costs associated with nursing homes, in-home care, or assisted living facilities.
Mitigating loss of income due to disability: With a disability waiver of premium riders, you can skip paying future premium payments without losing your life insurance policy. This keeps you and your family protected even during a period of lost income.
Putting It All Together
Living benefits in life insurance offer invaluable financial assistance in critical times. They empower you to navigate unforeseen medical expenses, transition into retirement with a safety net, address long-term care needs, and mitigate the loss of income due to disability. Living benefits enhance the flexibility and utility of life insurance, but they also increase the costs, so it's important to carefully explore your coverage options and consider your long-term needs.
Frequently Asked Questions
Plan for your family's future. Get a life insurance quote today.
Plan for your family's future. Get a life insurance quote today.