Choosing the right life insurance policy is critical in ensuring your death does not cause additional financial hardships for your loved ones. Life insurance provides a sum of money to your designated beneficiaries when you die, helping to pay off debt, pay for funeral expenses, and lessen the financial burden of losing an income on your family.
When choosing a policy, you should consider several factors, such as premium, coverage amount, and extra features. Shopping around can give you the opportunity to compare several policies and make the best decision for your situation.
Table of Contents
The Importance of Shopping Around
You must shop with different insurers to make an informed decision when purchasing your life insurance policy. Each insurance company will have several policy options, varying with their terms and conditions. 
Some policies will be temporary, while others will be permanent. Some only offer a certain coverage amount, and some can earn cash value. Depending on your budget, coverage desired, and financial goals — you will want to study each option carefully before deciding.
A Step-by-Step Guide to Comparing Life Insurance Quotes
Comparing life insurance quotes does not have to be a daunting experience. Use this step-by-step guide to help you decide which life insurance policy will benefit you most.
1. Gather Quotes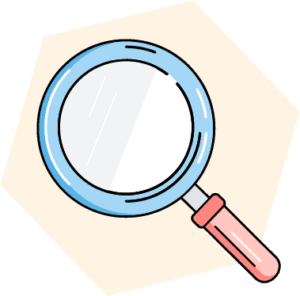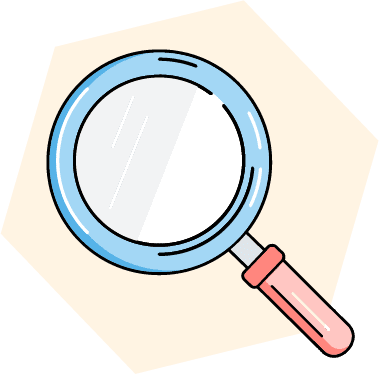 Of course, the first step in comparing life insurance quotes is to obtain the quotes themselves. To do this, you can go online to various insurance websites to request quotes or call the company directly if you prefer. Be sure to get multiple quotes from different companies and review different policy types as well. You can always speak to an insurance agent or broker for help reviewing quotes.
2. Analyze Coverage Details
The details of life insurance policies vary widely, and it is crucial you analyze them carefully. First, you have to decide which kind of life insurance you want. There are two main types of life insurance:
Term life insurance: This type of policy provides coverage for a specific period, paying out if you die during that period. It often has lower premiums and is usually used for those who are only worried about debt. There are types of policies within term life insurance, such as renewable term life insurance and group policies.
Permanent life insurance: This type of policy offers lifelong protection and an investment component, typically at a higher premium. There are types of policies within permanent life insurance, such as whole life and universal life insurance.
When comparing these details, consider your budget, coverage amount, and specific needs.
3. Compare Premiums
Making an informed choice requires comparing premiums and fees in life insurance policies. You want to ensure that the premium fits your budget now and will continue to be affordable as you age. Consider similar coverage amounts and terms when requesting quotes from multiple insurers. 
Additionally, there could be administrative fees and other costs, so be sure to look for those and factor them into your budget. Some policies, usually permanent ones like whole life insurance, will also have surrender or cancellation fees. While going with the cheapest premium may be tempting, you should consider all associated costs.
4. Examine Policy Riders and Features
Riders can enhance the coverage of life insurance policies and make it more valuable for you. Some common options include: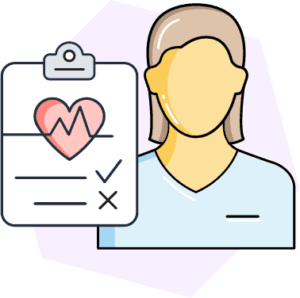 Critical illness rider: This rider pays a lump sum upon diagnosis of a critical illness, such as cancer.
Accidental death rider: This provides extra benefits in the event of a fatal accident.
Long-term care rider: This endorsement will pay your benefit if you can no longer perform acts of daily living.
Disability rider: This rider will pay out if you become disabled and can no longer work.
If you are worried about something happening to you due to your family health history, consider adding these riders to your policy as they are often quite affordable.
Many policies also come with specific features, such as a cash dividend feature. This benefit is often found in whole life insurance policies and provides an annual payout based on the insurance company's performance. Consider this option if you want to enhance your financial portfolio.
5. Review the Company's Reputation and Ratings
Once you get closer to selecting a life insurance policy, you should review insurance providers' ratings and reputations. There are several websites to review ratings, such as A.M Best, J.D. Power, and the Better Business Bureau. You want to ensure the company is financially stable and reliable. 
Google reviews are also a great place to check for customer feedback. Understanding how real customers view their life insurance provider can give you insight into the insurer's customer service.
6. Seek Professional Guidance
Speaking with a professional insurance agent to get some advice is never a bad idea. Insurance can be confusing, and discussing your specific needs with an educated professional can help you make the most informed decision. Industry professionals understand how to match customer needs with suitable policies, and they can be a big help when you're feeling overwhelmed. Find an agent near you using a web search or ask friends and family for a referral.
Common Mistakes to Avoid
When you are ready to purchase life insurance, avoid making these common mistakes: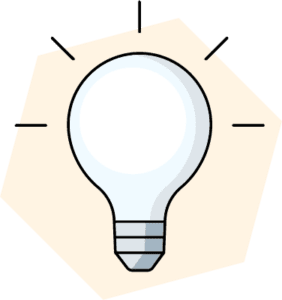 Rushing: Don't make a decision too quickly. Take the time to understand your needs and compare your options.
Not reviewing the policy: Make sure you understand exclusions and all other aspects of the policy.
Focusing solely on premiums: While your premiums is a big part of your life insurance policy, it's not the only thing that matters. Consider cost, coverage, and policy details.
Underestimating coverage needs: Be sure to account for all potential financial needs after your death. You'll want enough coverage so your family will be financially stable upon your passing.
Not updating your beneficiaries: Situations change, and it's crucial that you keep your beneficiary up to date. If you get divorced, or your beneficiary dies, remember to update your policy.
Not seeking advice: Since we live in a high-tech world, many people want to do all their transactions online. However, insurance can be confusing, so seek professional advice if you feel like you need clarification.
Secure Your Future
It's important to find a life insurance policy that fits your needs. The best way to make a decision is to do your research and compare quotes. Take your time to choose a policy. By rushing this process, you may end up with inadequate coverage and spending more money than you need to.
Think carefully about your financial situation, your family's future, and your long-term goals. Get multiple quotes and seek professional advice if necessary. Explore different types of policies and riders. You and your loved ones benefit when you take the time and effort to choose the right insurance policy for your unique situation.
Plan for your family's future. Get a life insurance quote today.
Plan for your family's future. Get a life insurance quote today.