What Documentation Is Required for Medicare?
When signing up for Medicare, you must provide documents demonstrating proof of identity, eligibility, and income — including your birth certificate, Social Security card, proof of earnings, previous insurance information, or proof of disability.
If you already receive Social Security retirement or disability benefits, you will not need to provide any further documentation. If you cannot find certain documents, the Social Security Administration (SSA) may be able to help you find them.
A lot of information is required when signing up for Medicare, but you should only go through this process once. Once enrolled in Medicare Part A and Part B, you only need your Medicare number and start date to apply for Medicare Advantage, Part D, or Medigap plans.
Table of Contents
Preparing for the Next Stage of Life
For many people, enrolling in Medicare signals the start of a new era. Often, people become eligible when they turn 65 — a pivotal time that might accompany a change in employment or lifestyle. Others may apply for Medicare after a life-changing diagnosis or disability.
Figuring out eligibility, tracking down documents, and applying for health insurance can feel like an overwhelming addition during this time. Even so, beginning the process early and taking small steps to prepare is a good idea — and getting your documentation together is a great place to start.
How Does Getting Medicare Work?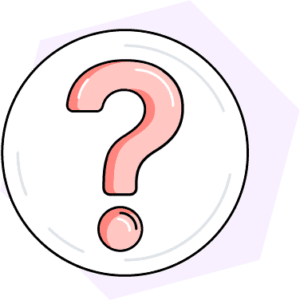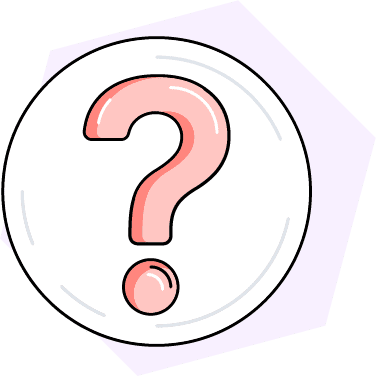 Medicare provides federal health insurance for eligible individuals, but you typically still need to apply. If you are eligible for Medicare based on age, apply promptly to avoid paying a penalty. The initial enrollment period (IEP) lasts for 7 months: three months before and after your birth month.
It's best to plan ahead so you have enough time to weigh your options. You have a few choices for coverage:
Medicare Part A (Hospital Insurance): Part A covers hospital stays, hospice care, and skilled nursing facility care. Most people do not pay a premium for Part A insurance, but some do.
Medicare Part B (Medical Insurance): Part B covers doctors' services, outpatient care, and preventative care. Everyone pays a standard premium for Part B. Together, Part A and Part B are called Original Medicare.
Medicare Part C (Medicare Advantage): These plans are sold by private insurance companies and include hospital and medical insurance. While these plans vary in cost and coverage, they must meet Medicare requirements. Private plans may bundle hospital and medical insurance with Part D, vision, or dental coverage.
Medicare Part D: This coverage helps pay for prescription drugs. To purchase this insurance, you must have other Medicare coverage.
Medigap: These plans help cover out-of-pocket costs for Original Medicare beneficiaries. These can be purchased from a private insurer.
Signing up for Medicare can initially feel overwhelming, so if you need help choosing the right plan or have questions about your eligibility, contact a licensed insurance agent.
Who Is Eligible to Apply for Medicare?
Medicare is available to U.S. citizens and legal residents for at least five continuous years, even without work history. Beneficiaries can still sign up and apply for Medicare if they have not paid Social Security taxes, but they might be responsible for paying a monthly premium for Part A. Spouses may be eligible for premium-free Part A based on their partner's work history.
Often, individuals become eligible once they turn 65. However, Medicare is not just for older adults. Younger individuals can receive benefits in a few circumstances:
People with disabilities are automatically enrolled in Medicare after receiving Social Security benefits for 24 months.
Individuals diagnosed with end-stage renal disease or ALS can receive coverage without a waiting period.
Once you've determined your eligibility, it's time to prepare for the application.
What Documents Do You Need to Apply For Medicare?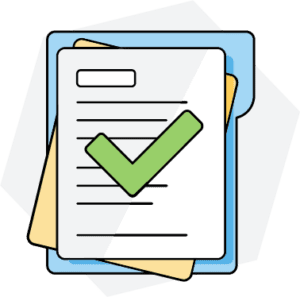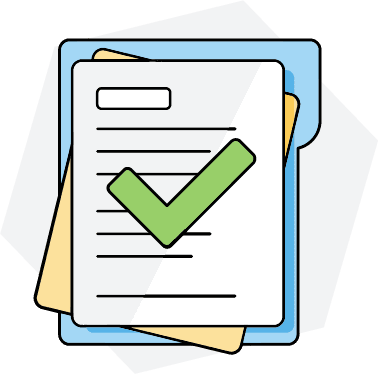 It's best to start gathering your identity and eligibility documents early in case you need to locate any missing information. You may need the following documents:
Birth certificate: Medicare needs to verify your age. You can submit the original birth certificate or a copy certified by the issuing agency.
Proof of citizenship or legal residency: Medicare is only available for United States citizens and legal residents. Acceptable documents include a U.S. passport, Naturalization Certificate, or Certificate of Citizenship.
Social Security card: Medicare needs your Social Security number on the application, but if you mail documents, you do not need to send the physical card. Instead, they ask you to write the number on a blank sheet in the envelope.
Current health insurance: Bring documents from your insurer showing your start and end dates for any group health insurance. You can delay Part B if you have employer-based coverage.
Proof of earnings: Medicare accepts a copy of your W-2 or a statement of earnings from your employer or, if you're self-employed, a copy of Schedule C and SE from your tax return. This affects whether you pay a premium for Part A and how much other premiums will cost. You'll need a copy of your Social Security Statement if you receive benefits.
Military documents: You may be eligible for additional benefits if you served. You must provide a copy of your military service papers if you served before 1968. If the SSA cannot find proof of your service, you can provide a Report of Separation (DD-214).
Proof of disability or medical condition: If your eligibility is not based on age, you must complete an Adult Disability Report and submit medical evidence, such as medical records, recent test results, and doctors' reports.
If you apply online, the Social Security website will list the documents needed to apply for Medicare at the end of your application, along with how to submit them. Any mailed documents will be returned to you.
What Documents Do You Need if You Delayed Enrollment in Part B Due to Employer-Provided Insurance?
If you already have Part A and only need to apply for Part B, you do not need to resubmit the above documents. You can enroll in Part B within 8 months of ending an employer group health plan. If you miss this window, you can still apply during the general enrollment period, but you may have to pay a monthly penalty.
To apply for Part B only, you'll need the following information:
Your Medicare number
Your address and phone number
"Request for Employment Information" (Form CMS-L564) completed by your employer
Complete the Application for Enrollment in Medicare Part B (CMS-40B) and mail it to your local Social Security office.
How to Apply for Medicare
Even if you cannot locate some of the documentation required for Medicare, start your application anyway. The SSA can help you find what you need. You can apply for Original Medicare in a few ways:
Online at ssa.gov: Create a "my Social Security" account by verifying your personal information, and complete the Medicare application through the website. It should take 10-30 minutes, and you'll be provided with a list of documents to send. You can pause and resume your application anytime.
Over the phone: Call the SSA at 1-800-772-1213; TTY users can call 1-800-325-0778. Representatives are available Monday through Friday from 8 a.m. to 7 p.m. local time.
At a Social Security office: Use the SSA office locator to find the most convenient location, and bring your documents with you. Make an appointment in advance by calling the local office or national number.
About two weeks after approval, you'll receive a welcome packet and Medicare card in the mail.
What To Do About Lost Documents
Do not worry if you cannot find certain documents needed to apply to Medicare. You can request new copies of most documents, and the Social Security office may be able to help.
Birth Certificate
The Medicare application requires an original birth certificate or one certified by the issuing agency. Typically, you can request your birth certificate through the vital records office of the state in which you were born. Some states offer this service online, while others require a phone call. You may have to pay a fee, usually between $20 and $30.
If you do not have a birth certificate or religious record that proves your age, you must submit two other documents for your application. Options include the following:
Vaccination record
State census record
Hospital admission record
Insurance policy
Military Service Record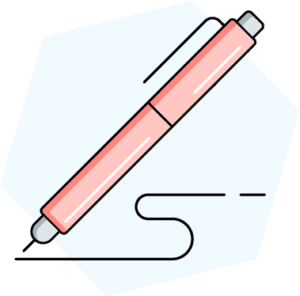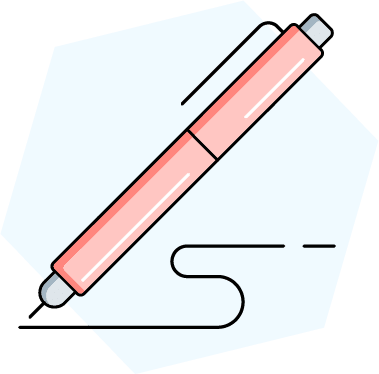 You can request a copy of your Report of Separation or official military personnel file from the National Archives. You may have to pay a service fee if your discharge date is more than 62 years ago. Otherwise, the records are free. There are three ways to submit the request:
Online: Fill out the form at vetrecs.archives.gov.
By mail or fax: Complete Standard Form 180 and send it to the address on the form. You can print this yourself or request it by contacting a veterans service organization or by the National Personnel Records Center (NPRC).
By writing a letter to NPRC: If you cannot access the form, send a letter with your service number or Social Security number, branch of service, dates of service, and other identifying information.
It can take several months to receive these documents. Reach out to NPRC if it's been more than 90 days.
Certification of Citizenship
U.S. Citizenship and Immigration Services (USCIS) will provide a replacement copy of a Naturalization Certificate or Certificate of Citizenship. File an application by filling out Form N-565 and submitting it online or via mail. In either case, you can create an online account to receive notifications and track your request. This service costs $555, due upon application.
Proof of Earnings
You can access your earnings statements, including employer information, by completing a Request for Social Security Earning Information (Form SSA-7050-F4). It costs $144 for a certified, detailed earnings statement. You can view a non-itemized version of this report by creating a "my Social Security" account.
If you misplaced a W-2 or other tax document, request a transcript through the IRS with Form 4506-T. That report includes the data reported to the IRS from those documents. To receive a copy of the actual W-2, you must request a copy of the entire tax return with Form 4506.
Proof of Disability or Medical Condition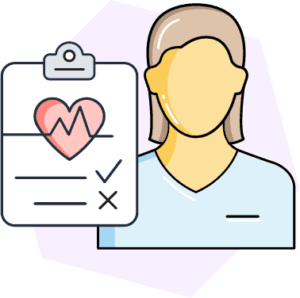 When applying for Medicare based on disability or medical condition, gather any relevant medical documents. If you've received disability benefits from Social Security for 24 months, you should be automatically enrolled in Medicare. But you must provide proof if you're applying for the first time due to a new diagnosis, such as end-stage renal disease.
You may be able to print new copies of test results from your healthcare provider's online portal. Otherwise, contact the doctor's office to request medical records. Submitting your health records along with your Medicare application is the quickest option, but SSA can also contact your provider directly to request evidence. In some cases, SSA may pay for a special examination.
All in All
Learning about Medicare, gathering the correct information, and choosing the best plan can initially feel daunting. But with the right help, you'll be on your way to enrollment.
Be sure to get help from trusted resources, such as Medicare's website or a licensed agent. As you near your enrollment period, make a checklist to keep track of the tasks and documents you need to finalize. Start early in case you need to request new copies from government agencies.
The most important thing is to ensure your initial enrollment period is completed on time since missing your initial enrollment period could affect your monthly premiums. Start your application even if you do not have every document. When in doubt, contact a Social Security representative to answer questions about the online process or help you make an in-person appointment.
Frequently Asked Questions
You're just a few steps away from seeing your Medicare plan options.
You're just a few steps away from seeing your Medicare plan options.