Does Medicare Cover Sleep Studies?
Yes, Medicare will cover a sleep study so long as your doctor believes it to be medically necessary to diagnose a potential sleep disorder such as obstructive sleep apnea. Sleep studies can take place at home through a monitoring device or in a sleep lab or clinic. Medical experts evaluate your quality of sleep by measuring factors such as your heart rate, brain activity, and oxygen levels.
Medicare sleep study requirements include a referral from a physician to diagnose a condition such as sleep apnea, sleep asthma, narcolepsy, or other parasomnia. You must be enrolled in Original Medicare for Part B to cover sleep studies as a preventive outpatient benefit. Chronic insomnia does not warrant a sleep study covered by Medicare.
Table of Contents
What Is a Sleep Study?
There are four types of Medicare sleep studies, each using a different method to monitor your symptoms of a possible physical or mental condition occurring while your body is at rest.
Type I: This study must occur in a certified sleep lab facility. During this test, a polysomnographic technologist or sleep specialist observes a patient sleeping in real time.
Type II: Type II studies may occur in a certified sleep lab, hospital, or your home. This test uses a medical device to measure as many as seven criteria, including oxygen levels, muscle activity, and heart rate during sleep.
Type III: This study may also be called a home sleep apnea testing. Type III studies use a monitor and sleep study kit to record your snoring activity and airflow metrics during sleep.
Type IV: Type IV studies provide sleep apnea testing with oximetry, which measures blood oxygen levels and heart rate. This type of sleep study is most commonly used to diagnose pediatric sleep disorders.
Understanding Medicare Coverage of Sleep Studies
To guarantee coverage, you must meet certain Medicare sleep study requirements including securing a doctor's order and paying your deductible.
Eligibility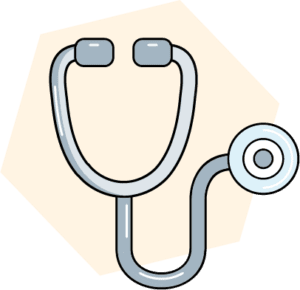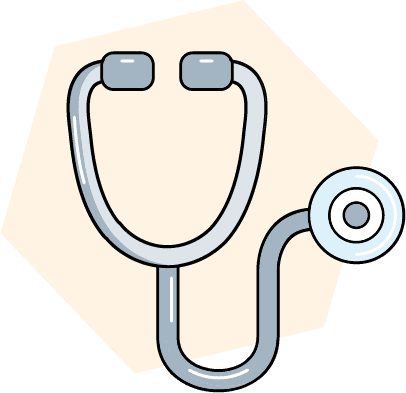 For your sleep study to be covered by Medicare, you must obtain a doctor's order. Your physician may formally recommend you for a medically necessary sleep study if they believe you show symptoms of sleep apnea or other sleep-related clinical conditions. Medicare does not cover sleep studies for chronic insomnia.
Medicare only covers Type I sleep tests if performed in a certified sleep lab facility. Medicare also covers monitoring devices for at-home Type II, Type III, and Type IV tests. You must be enrolled in Original Medicare and meet your Part B premium, which covers outpatient and preventive services, to receive benefits.
Part A Coverage
Since sleep studies do not require hospitalization or inpatient care, Part A benefits do not apply; however, should you develop a condition related to sleep apnea or another parasomnia that requires hospitalization, you will need Part A coverage. Most beneficiaries pay $0 Part A premiums but must pay their Part A deductible to receive inpatient healthcare benefits.
Part B Coverage
Medicare Part B covers sleep studies when ordered by a treating physician. A sleep study covered by Medicare falls under Part B benefits or preventive outpatient care. The best time to enroll in Part B is when you first become eligible at age 65 as you can face a penalty for late enrollment.
Part B includes diagnostic tests such as sleep studies that do not require hospitalization. You must pay your monthly premiums and meet your annual Part B deductible to receive coverage. Once you meet your deductible ($226 in 2023), Medicare pays for 80% of Part B medical costs.
Medicare will also pay for medical devices or equipment such as CPAP machines.
How Does Medicare Advantage Cover Sleep Studies?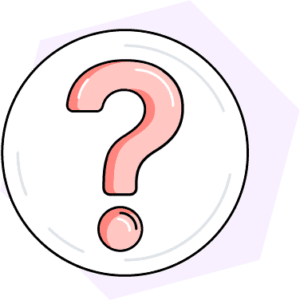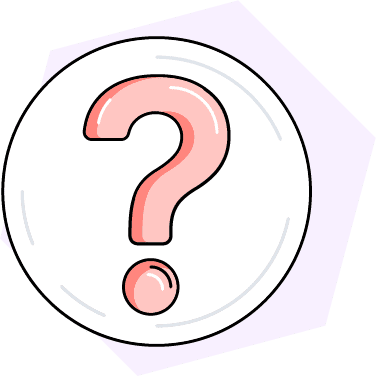 Generally, Medicare Advantage plans offer the same benefits as Original Medicare, but with additional perks such as dental, vision, and hearing healthcare services. You may have to enroll in Original Medicare to get Medicare Advantage coverage, which is purchased through a private insurer for an additional cost. However, your coverage will not come from Original Medicare but will be provided by the private company that will then bill Medicare.
Most Medicare Advantage plans cover sleep studies similarly to Part B, including the sleep study itself and the trial, rental, or purchase of a CPAP machine following the test.
Medicare Advantage providers can set their own rates for coverage, though these plans must also include caps on annual out-of-pocket expenses. You should contact your individual Medicare Advantage provider to confirm sleep study coverage.
How Much Do Sleep Studies Cost?
Medicare can offer major savings on sleep studies. Patients pay a national average of roughly $3,000 for a sleep study without insurance.
Part A Costs
While Medicare Part A does not apply to sleep study costs, most beneficiaries pay for Part A and Part B coverage together to enjoy the full benefits of Original Medicare.
Part A costs include:
$506 monthly premium (though most beneficiaries are eligible for $0 premiums)
$1,600 deductible for initial hospitalization of up to 60 days; additional daily rates apply thereafter
Medicare pays 80% coinsurance after the Part A deductible is met
Part B Costs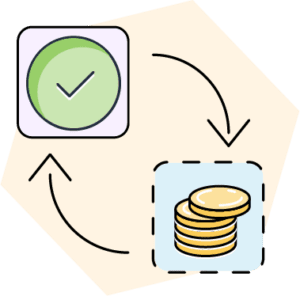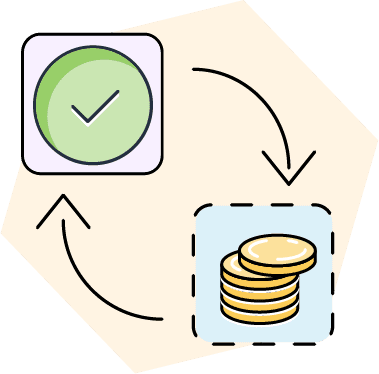 Sleep studies covered by Medicare fall under Part B, which pays for the sleep study and any necessary monitoring devices and equipment, including rented or purchased CPAP machines. You must pay your Part B deductible for Medicare to cover your sleep study.
Part B costs include:
$164.90 monthly premium
$226 annual deductible
Medicare pays 80% coinsurance after the Part B deductible is met, for costs including the sleep study and necessary durable medical equipment such as the CPAP device
Medicare Advantage Costs
Since private insurers can set their own rates for Medicare Advantage plans; their costs vary. Keep in mind, you may have to continue paying your Part B premiums to maintain your Medicare Advantage benefits. The following are national estimates for Medicare Advantage plans.
Medicare Advantage costs include:
$18 monthly premium, on average (though this rate can range from $0 to $200)
Deductibles vary, though Medicare Advantage includes an out-of-pocket cap of $8,300
Coinsurance rates vary by plan, sometimes with a 90-10 or 70-30 split, and copays often apply
How To Get Your Sleep Study Covered By Medicare
Ask your doctor for a recommendation. Your doctor must submit an order for a medically necessary sleep study on your behalf. Snoring or chronic insomnia is not enough for a referral for sleep testing; you must be experiencing symptoms of a serious sleep disorder, such as sleep apnea, to warrant a Medicare sleep study.
Make sure your Part B deductible is paid. You must meet your Part B deductible for Medicare to cover the majority of your sleep study costs. Medicare will cover the cost of the test and your CPAP device, which is considered durable medical equipment covered under Part B, following the sleep study.
Understand the type of test you need. Your doctor may recommend a Type I sleep study, which must be performed in a clinical sleep lab facility, or a Type II, Type III, or Type IV study, which can be done at home. Medicare only approves studies performed and interpreted by sleep boarded or board-eligible sleep technicians.
Putting It All Together
Medicare covers sleep studies when ordered by a doctor for patients who show symptoms of obstructive sleep apnea or other sleep disorder. In addition to obtaining a recommendation from your doctor, you must meet your Medicare deductibles to get coverage for a sleep study under Part B outpatient benefits.
You may also be eligible for sleep study coverage through a Medicare Advantage plan. Medicare covers Type I sleep studies when performed by a Medicare-approved and certified sleep technician in a clinical sleep lab facility, and Types II, III, and IV tests at home. Benefits include the sleep study and the use of a CPAP machine as treatment for sleep apnea.
FAQ
You're just a few steps away from seeing your Medicare plan options.
You're just a few steps away from seeing your Medicare plan options.