Can You Switch Car Insurance After an Accident?
Yes, you can change your car insurance anytime, even after an accident. However, it isn't as simple as switching to a new policy to get better coverage. Your claim must be processed by the company insuring you during the incident. Separately, you can purchase a new policy to provide different coverage in the future while handling the open claim with your previous insurer.
Uninsured drivers may purchase insurance after an accident, but it won't help pay for previous incidents. Coverage depends on the date of the accident, not when the claim is submitted.
Table of Contents
Understanding Car Insurance
Car insurance helps pay for injuries and damages after an accident. When choosing a policy, drivers have options to cover a variety of situations. Some states mandate minimum liability coverage; additional coverage may be optional. The most common types include:
Liability coverage helps pay for bodily injury and property damage liability if you are responsible for an accident.
Uninsured and underinsured motorist coverage helps cover your losses if someone without adequate insurance hits you.
Comprehensive coverage applies to non-collision events like theft, vandalism, and fire. This is optional.
Collision coverage helps repair or replace your car when you hit another vehicle or object, such as a tree or fence. This is optional.
Medical payments coverage pays for hospital visits and treatment for you and any passengers in the insured vehicle. Some states require this coverage.
If an accident occurs, notify your insurer as soon as possible. You may qualify for roadside assistance or a rental car. Once you file a claim, you may need to submit documents, such as a police report or repair estimate. A claims adjuster will provide an initial coverage value, but you can sometimes negotiate a higher amount.
How Does Switching Car Insurance After an Accident Work?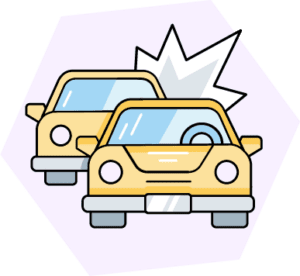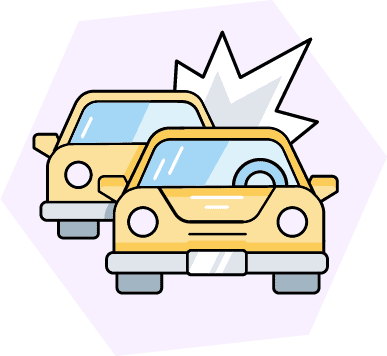 While it's possible to change your car insurance while handling an open claim, it can be complicated. Before canceling your current policy, consider a few factors.
Remember that a new policy won't affect an open claim. You can't delay filing a claim in the hopes of better coverage, so you'll have to deal with both companies simultaneously. You may be liable for a cancellation fee, and having an accident on your record may increase your new premium.
However, the switch might be worth it if you find a cheaper policy or the new company has better customer service. You may receive a prorated refund from the previous insurer.
Eligibility After an Accident
Drivers involved in a car accident can still purchase insurance, but it will likely cost more—especially if they were at fault. Insurance companies can drop drivers after multiple at-fault incidents. Each insurer has a different threshold for nonrenewal.
Comprehensive and not-at-fault claims won't affect eligibility but are recorded in the driver's claims history. Insurers may view these individuals as higher risk.
What Factors Influence Insurability After an Accident?
Auto insurance companies want to limit their own risks. Insurers assess potential policyholders based on demographics and driving history to determine their insurability or the amount of potential risk they pose to the company. The following factors influence insurability:
At-Fault Determination: Drivers with one at-fault accident probably won't be dropped from their policy, but they will be flagged and penalized with higher premiums.
Driving History: A history of citations, such as speeding tickets, can increase premiums.
Claims History: Insurers are wary of drivers with a lengthy claims history, whether they've made multiple claims or had claims against them.
Severity of Accident: Some insurers don't increase premiums for low-cost accidents. Significant accidents causing a large payout are a red flag.
Age and Gender: Insurance companies consider younger and older adults to be riskier. Young men face higher premiums than young women.
DUI/DWI Convictions: Some companies won't insure individuals with a DUI on their record.
Can You Add Collision Coverage After an Accident?
If your car is damaged in an accident, you might be tempted to sign up for same-day coverage or quickly add collision coverage to your policy. Unfortunately, neither option will help you pay for a previous incident—even if it happened only hours prior. Insurance companies only pay for accidents after your start date.
Backdating insurance typically counts as insurance fraud. And if you omit an accident on your application, the insurer may cancel your policy altogether.
How Much Does Car Insurance Increase After an Accident?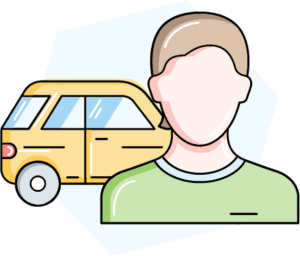 Car insurance premiums vary widely based on personal factors, driving history, level of coverage, and location. On average, drivers considered "less risky" pay $1,500 annually for insurance. If you submit a claim under comprehensive coverage or you have proof that you were not to blame for an accident, your rate shouldn't increase significantly.
On the other hand, at-fault accidents heavily affect your premium. An accident can increase your rate by 40% to 50%, putting the average annual premium over $2,100. This can stay in effect for 3-5 years, but some insurers decrease the surcharge each year that you maintain a clean driving record.
However, some companies provide an exception. Insurers sometimes offer accident forgiveness as a policy add-on or benefit for good drivers. Drivers with accident forgiveness may avoid a premium increase, as insurers agree to ignore the accident when calculating their premium. Remember that this only applies to the current insurer, not a new one.
How to Switch Car Insurance After an Accident
While car insurance can feel complicated, purchasing a new policy is fairly straightforward. Follow these steps to make the switch:
Determine your coverage requirements. Check state laws regarding minimum liability coverage. Decide whether to add further coverage to your new policy.
Assess any refunds and cancellation fees. Your previous insurer may offer a prorated refund for the remainder of your policy or charge a cancellation fee. Take these costs into consideration.
Research and purchase a new policy. Shop for the best rate with your desired level of coverage. Note the accident on your application to prevent your policy from getting canceled later.
Contact your previous insurer. Make sure your cancellation date and start date overlap. Otherwise, a lapse in coverage could increase your premium.
Swap out your insurance information. Remember to store your new insurance card in your wallet or car.
Should You Switch Car Insurance After an Accident?
An accident can leave you feeling frazzled, so pause and think through the pros and cons before canceling your policy.
Pros
Potential for refunds
Cheaper premiums
More complete coverage
Better customer service
Cons
Higher premiums
Cancellation fees
Lost discounts
Added stress
Advantages
You might have a good reason for switching car insurance after an accident. Take the following factors into consideration:
Possible refunds. Check if your current company offers prorated refunds for early cancellation.
Cheaper premium. You might find a cheaper policy, even with an accident surcharge. Insurance costs vary widely between companies, so compare rates online or contact a representative.
More comprehensive coverage. This is a good time to evaluate your needs. Look for a more extensive policy for a better value.
Better customer service. Going through the claims process demonstrates how helpful (or unhelpful) your insurance company is. If you're dissatisfied, it might be time to switch.
Disadvantages
A new policy might seem promising initially, but be sure to examine any drawbacks before committing. Possible disadvantages include:
Increased premium. A new insurer will surcharge your premium if you have an accident on record, whereas your current company usually can't adjust your premium mid-term.
Cancellation fees. Confirm how much it costs to cancel your policy early.
Lost discounts. You'll lose your discounted rate if you bundled multiple policies with one insurer.
Added stress. Researching and switching policies might be too overwhelming in the aftermath of an accident.
Tips to Reduce Car Insurance Costs After an Accident
If the increased premium gives you sticker shock, there are a few ways to lower your payment. Some companies offer more slack for accidents, so shop for discounts. You could also decrease your premium by:
Bundling insurance policies. Insurers often apply discounts if you bundle multiple policies, such as auto and home insurance.
Increasing your deductible. You may be on the hook for higher out-of-pocket costs, but that could be worth a smaller premium.
Completing a defensive driving course. Some insurers incentivize taking these short courses by decreasing your premium for several years.
Paying in full. If you can afford it, insurers usually discount one-time payments compared to monthly installments.
If you find a better value, you can ask your current insurer to match the price. They might be motivated to keep a longtime customer.
All in All
Getting into a car accident—whether you were at fault or not—is a jarring experience. Your insurer can make that experience even more stressful if they deny your claim, increase your premium, or provide unhelpful customer service. However, switching to a new insurer also has its complications. You may face an increased premium, lose discounts, and pay a cancellation fee while dealing with your open claim.
It is essential to weigh your options before canceling your policy. Consider your financial priorities and do thorough research before making a decision. If you decide to switch, make sure to coordinate your cancellation and start dates to avoid a gap in coverage.
Find an auto insurance policy that meets your needs.
Find an auto insurance policy that meets your needs.