Do You Need Insurance to Register a Car?
In most states, you need to have insurance to register a car. There are, however, some exceptions. States that require it will also have minimum coverage requirements for bodily injury insurance. The purpose of this requirement is to ensure that if you're involved in an accident, there is financial coverage to pay for any damages or injuries you may cause to others.
The exact insurance requirements, including minimum coverage levels and types of insurance, can vary from one jurisdiction to another. It's essential to check with your local Department of Motor Vehicles (DMV) or equivalent agency to understand the specific requirements in your area.
Table of Contents
Understanding Insurance Essentials
Vehicle registration requires proof of insurance, which is an essential part of car ownership. Proof of insurance ensures financial protection if you are involved in an accident, proving that you have the required coverage. Your insurance company may provide physical or electronic copies of your insurance cards.
Most states require a minimum level of liability insurance, but some may also require uninsured motorist or personal injury protection. The DMV typically requires you to submit proof of insurance, physically or electronically, when registering a vehicle. But again, check with your state to see what their requirements are.
What are the Legal Requirements for Car Registration?
Most states will require insurance before you can register a car. However, those listed below do not require insurance but may have other stipulations. Be sure to double-check with your state before registering a vehicle.
| | Requirements for Car Registration |
| --- | --- |
| Mississippi | Mississippi will not allow you to drive legally if your insurance does not have at least bodily injury and property damage, but you don't need it to register a car. |
| New Hampshire | New Hampshire does not require insurance to drive, but you do have to prove that you have enough money to cover an accident.  |
| North Dakota | North Dakota does require insurance for you to drive legally, but the DMV does not require proof, so you would be able to register a car without it. |
| Tennesse | Similarly to New Hampshire, you do not need insurance legally. Still, you must provide proof of financial stability by either a bond or cash deposit to the Department of Revenue.  |
| Virginia | You can register a car without insurance in Virginia if you pay $500 to the DMV. |
| Washington | If you have 26 or more vehicles, you can provide proof of self-insurance in Washington, a certificate of deposit for $60,000 or more, or a bond.  |
| Wisconsin | Wisconsin is probably the most flexible state, not requiring proof of insurance for registration as long as you have never had your license suspended or revoked. |
If you are in any other state not listed above, you must have proof of insurance to register your vehicle.
Risks of Driving an Unregistered Vehicle
There are significant risks of driving an unregistered vehicle. There could be legal consequences such as fines, losing your license, and car impoundment. It can affect your ability to obtain insurance in the future.
Some states may allow you to drive without registering a vehicle in particular circumstances — usually, so that your mechanic can take a look before you buy. With that said, you could still face legal and financial consequences if you end up in an accident.
Do You Need Auto Insurance to Drive a Car?
For drivers to legally operate a vehicle in the United States, they must have insurance coverage. Usually, this means liability coverage, which covers potential damages and injuries caused to others in an accident. This requirement is only followed in some states, however.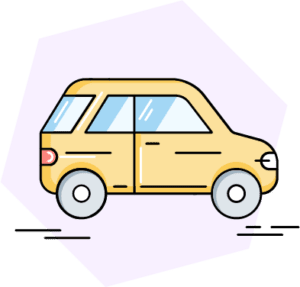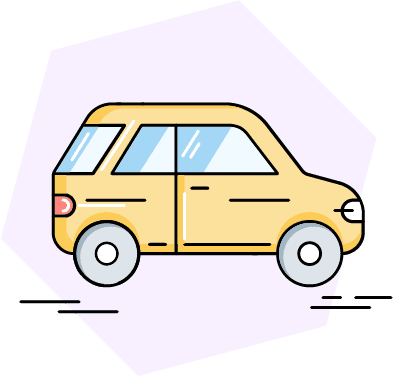 The following states have some flexibility in their requirements:
New Hampshire: You must be able to demonstrate financial responsibility.
Virginia: You must pay a $500 registration fee for an uninsured vehicle.
Washington: You may provide proof of self-insurance, a $60,000 certificate of deposit, or a $60,000 liability bond.
Wisconsin: This state does not mandate insurance. However, you must have no prior license suspensions or revocations.
Risks of Driving Without Insurance
There are varying consequences for driving without auto insurance in different states, so it is crucial for you to know what the local laws are.
Driving without insurance includes the following risks:
Legal: You may face fines, license suspension or revocation, or vehicle impoundment.
Financial: If you are in an accident, you have to pay out of pocket for damages.
Lawsuits: You would have no liability to defend yourself in a lawsuit.
Future insurance: You may end up paying more or have difficulty getting insurance in the future.
How to Register Your Car
Registering your car is usually a straightforward process. Following these steps: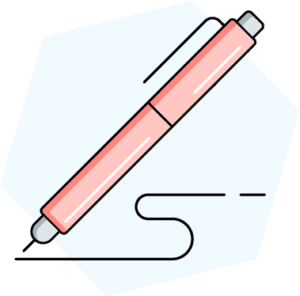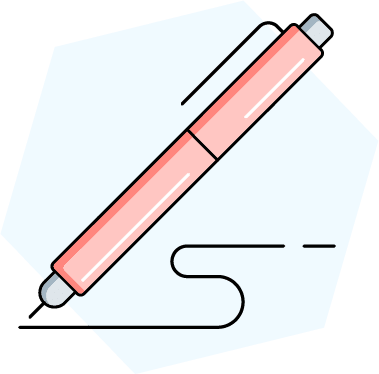 Bring your required documents. This includes proof of ownership (bill of sale or title), your driver's license, auto insurance if you have it and/or your state requires it, emissions certificate if required in your state, and any previous registration in the case of moving states.
Go to the DMV closest to you. You can find local offices at USA.gov.
Fill out the application and provide documentation. You can sometimes find the forms online and fill them out before the appointment. If not, the process shouldn't take too long.
Pay necessary fees. Registration fees will vary depending on your location and other factors, such as vehicle weight and taxes.
Have your vehicle inspected if needed. Some states may require a vehicle inspection before you can get it registered.
Receive your registration. Once you have completed the above, you should receive the registration sticker or other documentation in around 30 days.
All in All
Most states will require you to have insurance before you can register a car. However, there are exceptions in Mississippi, New Hampshire, North Dakota, Tennessee, Virginia, Washington, and Wisconsin. Check with your state to be sure, and also check what the minimum insurance requirements are.
Driving without registration and insurance can cause severe legal and financial consequences, so even if your state does not require either, it may be best to register and insure your car.
Frequently Asked Questions
Find an auto insurance policy that meets your needs.
Find an auto insurance policy that meets your needs.