What Is Commercial Health Insurance?
Commercial health insurance is any consumer health insurance policy from a business not affiliated with the government. In short, commercial insurance is the same as private health insurance, insurance not offered by Medicare, Medicaid, or Tricare.
Commercial health insurance policies can be used for preventive care, diagnosis, treatment, and emergency care. But plans vary in coverage and cost; some could cover everything from acupuncture to experimental cancer treatments, while others are more bare-bones.
States regulate commercial health insurance, in general. Therefore insurers, plans, and coverage vary by state. Some of the largest commercial insurers in the U.S. include:
UnitedHealth Group
Anthem
Aetna
Cigna
Humana
Kaiser
Most people enroll in commercial insurance through their employer. Others enroll through the Affordable Care Act (ACA) Marketplace or directly through the insurance company.
Table of Contents
An Alternative to Government Plans
In the U.S., commercial health insurance fills a coverage gap left by a lack of a national health plan. Many nations offer some type of widely available nationalized healthcare. In the U.S., this isn't available except for Medicare, targeted at those 65 and older. Individual states offer Medicaid plans for low-income Americans, but coverage and qualifications vary widely.
As a result, private health coverage insures almost 67% of Americans, while public plans like Medicare and Medicaid insure 35%. However, some people are covered by both commercial and government plans.
How Does Commercial Health Insurance Work?
Commercial health insurance works very differently based on your insurer and the plan selected. Depending on your plan, there may be rules or limits around:
Doctors and specialists you can see
Services covered
Preauthorization requirements
Deductibles, copays or coinsurance, premiums, and other costs
Plans offered through the ACA marketplace must meet federal law requirements regarding some covered services.
Who Can Access Commercial Health Insurance?
Before the ACA, some people with pre-existing conditions had difficulty getting coverage. Since the ACA's passage, almost anyone can obtain some form of commercial health insurance, even those with pre-existing conditions. As a result, the number of uninsured Americans dropped by approximately 20 million between 2010 and 2020.
Some non ACA compliant commercial insurance is still available, primarily for specific and unusual plans (for example, short-term insurance or grandfathered insurance plans).
Others qualify for less-expensive government-funded healthcare. For example, pregnant women, children, and low-income people can qualify for Medicaid. Those over 65 and others in specific circumstances can qualify for Original Medicare.
Where Can I Buy Commercial Health Insurance?
You can choose from three main options for getting health insurance: the ACA Health Insurance Marketplace, a state health insurance marketplace website, directly from private insurers, or from your employer.
Employers
Employers frequently offer their workers private, group health insurance as part of a benefits package. Employer health insurance plans cover 54% of the population for some or all of the calendar year. Your employer could pay all or a portion of your monthly premiums, which could also be lower as they're based on a group rate. Business owners may qualify for tax credits or other benefits and must meet business-specific ACA requirements.
However, the business owner can select the plan or plans to offer qualified employees, so you may not have as many choices. The business or insurance company will let you know if your employer offers health insurance. You can accept the coverage or find your plan on the Marketplace. However, you may not qualify for tax credits if offered an employer's plan.
ACA Marketplace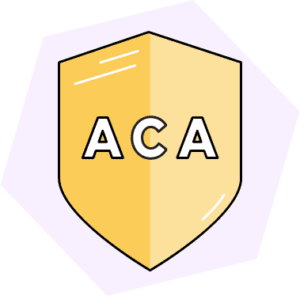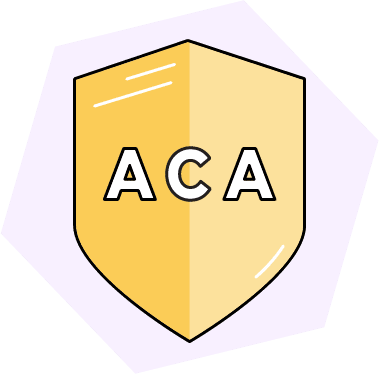 You can buy insurance from the federal government's Individual Marketplace at HealthCare.gov or your state's marketplace. The marketplace offers several benefits:
Plans offer comprehensive, uniform coverage that meets ACA requirements
Qualifies you for income-based premium tax credits or savings
Determines whether you qualify for Medicaid or Children's Health Insurance Program (CHIP) based on your income
The marketplace provides various insurance options based on your state, income, and life circumstances. You can shop, compare coverage and prices and enroll directly online. To use the marketplace, you must be a U.S. citizen or national living in the U.S. You can't be incarcerated or on Medicare coverage.
Insurance Providers
You can also purchase insurance directly from an insurance company. Generally, you'll request a quote from the provider directly or through an agent, broker, or online health insurance seller. Some insurers may offer "charitable health coverage" directly to low-income individuals and families without access to other public or private health coverage.
However, some plans offered directly may not count as qualifying health coverage if the plans are not ACA compliant or not mandated to cover the same things as an ACA plan. For example, in Idaho, you can purchase a short-term plan that doesn't meet ACA requirements. Therefore, you'll need to review any benefits and exclusions carefully.
Other Ways to Get Commercial Health Insurance
Depending on your state or situation, you may also be able to get commercial health insurance via the following methods:
Family members: If your spouse or parent's insurer extends policies to family members or dependents.
COBRA: For those on employer-sponsored plans who lose coverage, voluntary or involuntary job loss, reduced hours, job transitions, or life events such as death and divorce.
College and Universities: Some institutions of higher learning require and provide health insurance to their pupils or staff.
What Is Covered By Commercial Health Insurance?
All ACA plans must provide the same essential services and protections, no matter the insurer is the plan's costs. For example, all ACA plans must cover pre-existing conditions without charging you more. ACA marketplace plan coverage must include, at a minimum:
Outpatient care without being admitted to a hospital
Emergency services
Hospitalization, including surgery and overnight stays
Pregnancy, maternity, and newborn care before and after birth
Mental health and substance use disorder services
Behavioral health treatment, including counseling and psychotherapy
Prescription drugs
Rehabilitative services and devices
Laboratory services
Preventive and wellness services and chronic disease management
Pediatric services, including oral and vision care.
Remember that group/employer plans are usually ACA-compliant and must cover the same services.
However, if you buy insurance directly from an insurer versus the marketplace, the insurer may not be required to offer the coverage above. For example, short-term health insurance plans can charge more, neglect those with pre-existing conditions, and not provide hospitalization or emergency care.
Are Any Medicare Plans Considered Commercial Insurance? 
Medicare Advantage plans may be offered by private insurance companies, but they're still government administered and must follow the rules set by Medicare. Likewise, insurance companies craft Medigap plans ("Medicare Supplement Insurance")  but must still follow federal and state rules about what's offered to Medicare enrollees.
What Are the Types of Commercial Health Insurance Plans
Commercial health insurance plan types usually cover the basics. But you can also find supplementary plans to cover vision, dental, long-term care (LTC), and health reimbursement accounts (HRAs).
Here are a few of the most common commercial health insurance plans
| Type of Plan | ACA-Compliant | Part of a Network | Choice of Doctor | Specialist Referrals Required | Cost |
| --- | --- | --- | --- | --- | --- |
| HMO | Yes | Yes | Yes | Yes | Lower |
| PPO | Yes | No | Yes | No  | Higher |
| POS | Yes | No | Yes | Usually | Midrange |
| EPO | Yes | Yes | Yes | No | Midrange |
| Short-Term Health Insurance | No | No | Depends on plan | Depends | Lower |
| Catastrophic | Yes | No | Depends on plan | Depends | Lower |
| Medicare Advantage | Yes | Yes | Maybe | Usually | Lower |
| Medicare Supplement | Yes | Yes | Yes | No | Lower |
Here's what each form of insurance provides:
HMO: Health Maintenance Organizations. You must use in-network providers or pay the full cost out of pocket. Your primary care physician oversees all of your healthcare, including referrals.
PPO: Preferred Provider Organizations. You can see any doctor you wish, but in-network providers offer lower out-of-pocket costs.
POS: Point-of-service. You can see any doctor you wish, with in-network providers offering lower out-of-pocket costs. However, you do need a referral for a specialist.
EPOS: You must use in-network providers or pay care costs out of pocket, but you don't need a primary care provider or a referral to see a specialist.
Catastrophic: Designed to cover worst-case disaster scenarios for young people and older adults with specific affordability exemptions, with more limited coverage for preventive and primary care visits.
Short-Term Health Insurance: Intended to help fill gaps when you're between jobs or missed enrollment, these plans aren't required to cover essential health benefits and can turn down people with pre-existing conditions.
Medicare Advantage: A type of Medicare health plan offered by private insurance companies. It includes Medicare Part A and Part B benefits but may also include additional benefits not in original Medicare, such as prescription drug coverage, vision, dental, and hearing.
Medicare Supplement: Also known as Medigap, this is a private insurance policy that helps cover some Original Medicare out-of-pocket costs such as deductibles, coinsurance, and co-payments.
How Much Does Commercial Health Insurance Cost?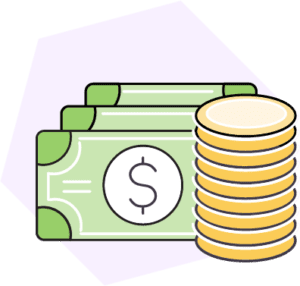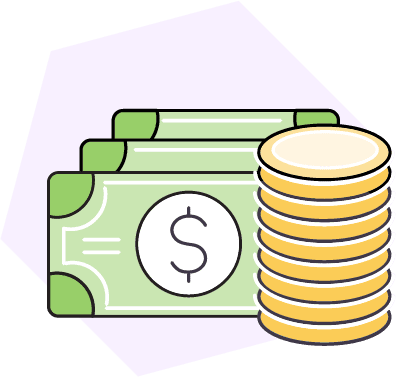 A commercial health insurance plan's cost depends on many factors. If you're weighing options, compare these typical costs:
Coverage: A commercial health insurance plan can just cover you, or you and your dependents
Premiums: The amount you pay monthly to maintain your health insurance coverage. A higher premium typically accompanies a plan with more choice and better coverage.
Copays: What you pay out-of-pocket for a specific healthcare service, such as a doctor's office visit or prescription medication.
Deductible: What you must pay out-of-pocket for covered healthcare services before the insurance plan begins to pay for costs.
Coinsurance: The percentage of costs you pay for covered healthcare services after meeting your deductible
Out-of-Pocket Costs: Medical expenses you're responsible for paying for covered healthcare services, including deductibles, co-payments, and coinsurance.
How To Get Commercial Health Insurance
First, determine what kinds of commercial insurance (or private health insurance) you qualify for. Then, compare options; some may cover extra services such as vision and dental, integrative medicine, and robust mental health benefits. Others provide perks like gym membership discounts or subsidies. You'll also want to look for any consumer reviews of various insurers.
Apply Through Your Work
Check with your employer to see if they offer health insurance and what options are available to you. Several plan types may be available, and you'll have to compare plans for flexibility, cost, and coverage. Some may require you only see doctors in the insurer's networks, which may or may not include your current doctor. Employer plans may also offer dental and vision services.
Apply Through The ACA Marketplace
Each state has its own marketplace; enrollment typically occurs during an annual open enrollment period. But you can also sign up after a life change, such as having a baby, losing your job or other coverage, or losing income.
You can use the online marketplace to shop for plans or use an enrollment partner, such as an online health insurance website or a live agent. If you're confused about the process or your qualifications, a human can help you find the right plan.
Apply Directly With An Insurer
Commercial insurers deemed "certified enrollment partners" offer only ACA plans. With some insurers, you start the application process on the insurer website before being transferred to the marketplace. Others allow you to apply and manage your plan directly from the website or by talking to a licensed agent.
You may also be able to find short-term plans or specific plans that help pay for dental services or other services. But you'll need to review costs, exclusions, and coverage carefully.
Is Commercial Health Insurance Right For You?
Commercial health insurance might be right for you if you have children, are employed, and can patiently compare different plans, including the following:
Commercial Health Insurance Costs
Estimate an average year's out-of-pocket costs, including your monthly premium, copays or coinsurance, and other medical expenses. This is particularly important if you're dealing with a chronic disease, but an unexpected emergency can also cost more than you think.
Commercial Health Insurance Coverage
Does the plan cover your current physician or the nearest hospital? Does it cover any services or medications you rely on? Do you need a referral for a specialist, do you have to stay in-network, or can you see anyone you wish?
Commercial Health Insurance Plan Types
Familiarize yourself with Marketplace categories, which use metal designations. Higher-premium plans (Gold, Platinum) pay more of your health care costs, which may be a good fit if you have expensive prescriptions or doctor visits. Lower premiums (Bronze, Silver) pay less of your total costs but may be a good fit for young or very healthy people who rarely go to the doctor.
However, if you qualify for alternatives, private or commercial health insurance may not be a great idea. For example, if you're 65 or older and qualify for Original Medicare or qualify for your state's Medicaid program.
Alternatives to Commercial Health Insurance
If you qualify, two high-quality, low-cost alternatives to commercial healthcare exist, such as Original Medicare and Medicaid. These federal and state programs may offer lower premiums, copays, and deductibles than commercial insurance plans. Still, depending on your employer, they may not be as inexpensive as an employer-subsidized plan.
Original Medicare
Original Medicare provides healthcare coverage to people aged 65 and older and those with specific disabilities and chronic conditions. Coverage includes hospital stays, hospice care, skilled nursing facility care, home healthcare services, doctor visits, outpatient care, preventive services, and medical equipment and supplies.
You can see any healthcare provider who accepts the Medicare-approved amount as payment for their services. An out-of-network provider not accepting Medicare can charge you any amount they choose, and you may be responsible for paying the difference between the Medicare-approved amount and the amount the provider charges.
You can obtain this plan from the Social Security Administration (SSA), and Original Medicare is ACA compliant. Medicare can be relatively affordable compared to other private or commercial health insurance types.
Medicaid
Medicaid is for low-income individuals and families unable to afford healthcare. Medicaid recipients can choose from a network of healthcare insurers who contract with the state's Medicaid program. These Medicaid plans may be more basic without the bells and whistles of a commercial healthcare plan, but once again, they vary by state.
With most Medicaid plans, you'll typically choose a primary care provider (PCP) to coordinate your healthcare services. Often, Medicaid recipients can't leave the network for healthcare services without the plan's prior authorization.
You can typically obtain a Medicaid plan through the marketplace, but coverage can vary widely by state and plan. However, any Medicaid plan should be ACA-compliant and low cost.
Commercial Health Insurance and You
Commercial health insurance can help provide reassurance about containing medical, dental, and vision costs and expectations around those costs. Various insurers offer many plans for different stages of life, whether you're young and only need a catastrophic plan, you're starting a family and need a robust plan, or ready to enter retirement and concerned about drug prices.
Commercial health insurance can work alongside government plans (as with Medicare Advantage) or in addition to Original Medicare. However, plan coverage and pricing can get confusing, so research and compare your options. Alternatively, speak with a trusted insurance agent to determine which plan may be right for you.
You're just a few steps away from a personalized health insurance quote.
You're just a few steps away from a personalized health insurance quote.