How To Compare Medicare Part D Plans
To receive prescription drug coverage, Medicare beneficiaries can choose an optional Medicare Part D plan. With dozens of options available, this can be a difficult choice. Here's a general overview of how to choose a plan:
Find available plans. Visit Medicare.gov to browse Part D plan offerings by ZIP code.
Determine your coverage needs. For each drug you take regularly, input the name, dosage, quantity, and frequency.
Evaluate pharmacy networks. You can provide information on the pharmacies you regularly visit or search for available pharmacies. The online tool then provides estimated drug prices to help you pick the lowest-cost plan.
Consider plan costs and your budget. With your provided information, the Medicare site will offer you plans and an estimate of monthly and annual costs.
Evaluate plan reputation and ratings. Review each plan's quality and performance.
Compare your top choices. Select up to three plans to compare using the Medicare site's comparison tool.
Enroll in Medicare Part D. You can select and enroll in your chosen plan directly from this screen.
Let's break down the details.
Table of Contents
The Importance of Choosing the Right Medicare Part D Plan for Your Health
Private insurance companies offer Medicare-approved Part D plans to help cover Medicare beneficiaries' prescription drugs.
Anyone with Original Medicare must enroll in a Part D plan to get prescription coverage since Part A and Part B do not provide this benefit in most cases. If you have Medicare Advantage, your plan probably includes prescription drug coverage, but check your explanation of benefits to make sure.
If you need to select a Part D plan, start by comparing benefits and costs. Even if you're already enrolled in a Part D plan, it's smart to shop around annually to see if you can find better options based on coverage, pricing, pharmacy, or star rating.
1. Find Available Plans
You can only sign up for new insurance plans during select enrollment periods. Your initial enrollment period occurs when you turn 65, and Open Enrollment happens annually from Oct. 15 to Dec. 7.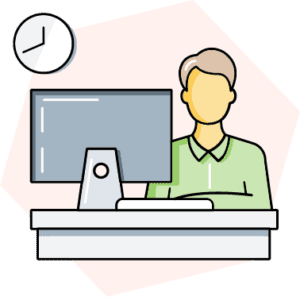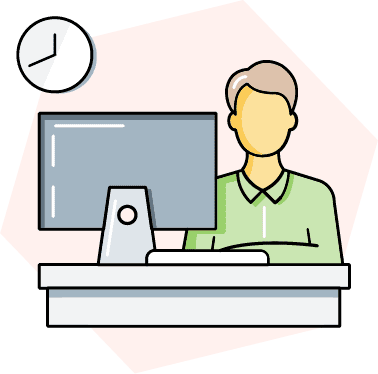 When you're ready to shop, use Medicare's Plan Finder tool. You can browse plans casually or create an account to save your information.
To browse plans, enter your ZIP code.
On the following screen, select "Medicare drug plan (Part D)."
The next screen asks if you already get help with costs from programs such as Medicaid and Social Security.
Next, you'll be asked if you want to see drug pricing when comparing plans. (Say yes to get a more accurate, individualized cost estimate.)
Enter the name, dosage, quantity, and frequency of each drug you take currently and regularly.
You'll be asked to search for pharmacies or provide the pharmacies you regularly visit. Doing so delivers estimated drug costs, helping you pick the lowest-cost plan.
2. Determine What Coverage You Need
Because your prescription needs are unique to your health, your coverage needs will be unique as well. Each Part D plan covers different cost amounts for different prescriptions, which may influence your choice.
A "formulary" is the list of covered medications a Medicare Part D plan provides. Unless the plan approves an exception, your out-of-pocket costs for a non-formulary drug may not count toward your deductible or initial coverage limit.
A plan's formularies may change annually and are typically organized into layers, or "tiers," with different pricing.
Tier 1: Most generic prescription drugs with the lowest copayment
Tier 2: Brand-name prescription drugs with a medium copayment
Tier 3: Non-preferred, brand-name prescription drugs with a higher copayment
Specialty tier: Expensive prescription drugs with the highest copayment
You can use the Medicare Plan Finder tool to see whether a given Part D plan covers your prescriptions and what your out-of-pocket costs might be. You can also use a search engine to find an insurance plan's formulary for the current year.
3. Evaluate the Plan's Pharmacy Network
Each Part D plan maintains a directory of participating pharmacies, which you can use to find your nearest participating pharmacies and compare costs by pharmacy and drug. You can also see whether the pharmacy you already use is in a given plan's network.
Part D plans often divide their pharmacy networks into two tiers:
Preferred pharmacies: Offer the lowest copays and often require no copay for Tier 1 prescriptions
Other in-network pharmacies: Are still eligible for coverage under your plan but with higher copays than preferred pharmacies
If you take a prescription drug for a long-term or chronic condition, in-network pharmacies should provide 90-day supplies of those prescribed drugs (with exceptions for controlled substances).
4. Consider Plan Costs and Your Budget
Before you choose a plan, make sure to weigh its costs and determine whether they fit within your budget. Consider the following factors when evaluating a plan's true cost:
Premium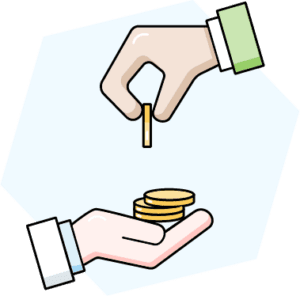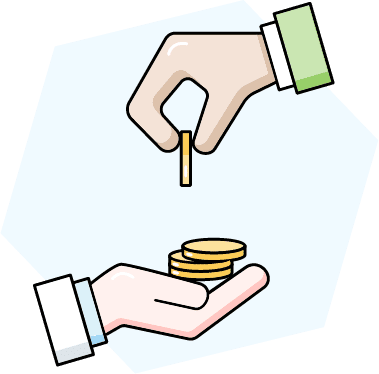 A premium is your monthly cost for your Medicare Part D plan coverage. The average standard Part D monthly premium was $31.50 in 2023. If you earn a high income, you might pay more for Medicare Part D, sometimes up to $76.40 per month on top of your plan's standard premium.
Every year, Medicare Part D premiums are set through competitive bidding by insurance companies to the Centers for Medicare & Medicaid Services (CMS), according to government regulations. Market competition, government subsidies, and the benefit design also influence premiums.
Higher-premium plans may have lower out-of-pocket costs, while lower-premium plans may have higher out-of-pocket costs.
Deductible
Part D plans may establish a deductible each year, requiring beneficiaries to pay for their medications until they reach the deductible amount. Not all plans set a deductible, but many do. The highest possible deductible is $505.
After you meet your deductible, your plan's prescription drug coverage kicks in. You'll still pay copayments or coinsurance while your plan covers the remaining cost.
Copayment and Coinsurance
After you meet your deductible, you'll pay a copayment (a flat dollar amount) or a coinsurance (a percentage-based amount) for your covered medications. A plan that charges coinsurance may raise your out-of-pocket costs if you take more expensive drugs.
Some medications fall under special rules. For example, Part D enrollees do not have to pay more than $35 per monthfor covered insulin products.
Costs in the Coverage Gap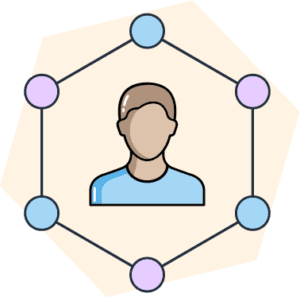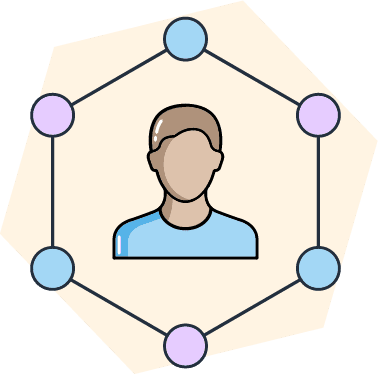 The Medicare coverage gap, or "the donut hole," refers to a temporary limit on prescription drug coverage. To enter the Medicare Part D coverage gap, you and your plan must have paid a total drug cost threshold of $4,660 in 2023.
Once you've entered the coverage gap, you must pay for a larger portion of medications' costs, generally up to 25% for covered brand-name prescription drugs.
To leave the coverage gap, you must hit your plan's out-of-pocket maximum, which is $7,400 as of 2023. Meeting your plan's out-of-pocket max triggers "catastrophic coverage," with which you pay a reduced amount for covered drugs for the rest of the year.
Some drug plans provide coverage in the gap, but this varies by plan and insurer.
5. Evaluate Plan Reputation and Ratings
Each plan outlined on the Medicare site features a star rating. Unlike simple Yelp reviews, Medicare plan star ratings are based on various metrics, including:
Beneficiaries with cholesterol, diabetes, and hypertension taking medicine as prescribed
Ease in getting prescription drugs
Plan complaints
Members leaving the plan
Call center foreign language interpreter and TTY availability
These factors give shoppers an idea of how happy existing customers are with the plan and how easy it is for beneficiaries to take and stay on medications. If a plan gets low yearly ratings, it may be marked with a "consistently low performance" icon, but this is rare.
6. Compare Your Top Choices
You can make your own comparison chart, or the Medicare.gov site makes it easy to compare your top three plan options by:
Monthly premium
Star rating
Yearly drug deductible
Drug coverage (for drugs you've entered)
Annual total drug plus premium cost at pharmacies you've chosen
By comparing plans in this way, you may notice that plans with ultra-low premiums may not cover all of your prescriptions or offer large enough pharmacy networks. They may also set higher deductibles and out-of-pocket maximums.
7. Enroll in Medicare Part D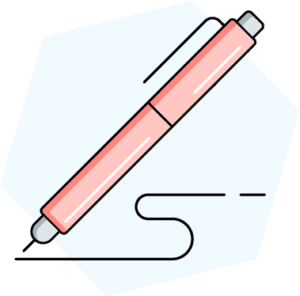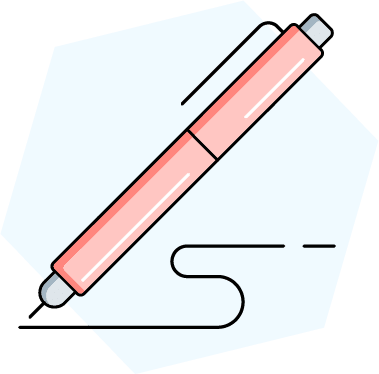 Once you've chosen a Part D plan, you can enroll online, call the plan directly, or call Medicare at 1-800-MEDICARE (1-800-633-4227). You'll need to provide personal information to enroll in a Medicare Part D plan, including your Medicare card with your Medicare Number and when your Part A and Part B coverage started.
You may also need to provide your Social Security number, date of birth, and contact information.
You should soon receive the plan's acknowledgment, confirmation, welcome letter, and plan card. To fill a prescription, bring your Medicare card, plan card, and photo ID to a participating pharmacy.
Alternatives to Medicare Part D
Enrolling in Medicare Part D is not required; different types of insurance plans also provide prescription drug coverage. Many are acceptable alternatives to Medicare Part D, sparing you a late enrollment penalty if you missed your initial enrollment window for Part D. Any plan offering drug coverage that's at least as good as Medicare Part D is considered to provide "creditable coverage."
TRICARE: This military healthcare benefits program covers most prescription drugs approved by the FDA for up to a 30-day or 90-day supply
Indian Health Service: Provides coverage for prescriptions
VA Benefits: Provides prescriptions through Veterans Administration healthcare for any military service-related illness or injury
Medicare Advantage Plans: Typically include prescription coverage as part of the package
Employer Coverage: May provide creditable drug coverage
Understanding the Late Enrollment Penalty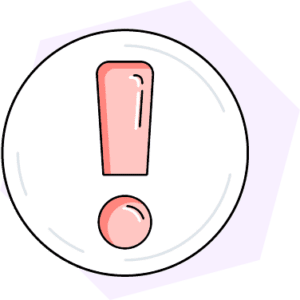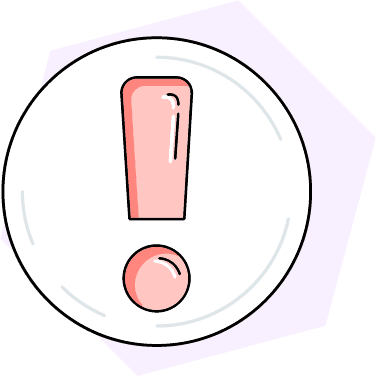 You could pay a penalty if you enroll in Medicare Part D after lacking comparable prescription drug coverage for 63 or more consecutive days following your initial enrollment period. The penalty is calculated based on how long you went without coverage and the national base beneficiary premium.
Here's how to determine your Part D late enrollment penalty:
Multiply 1% of the "national base beneficiary premium" ($32.74 in 2023) by how many full months you spent without Part D or creditable coverage after your initial enrollment period.
Round this number to the nearest $.10.
Add the rounded number to your monthly Part D premium.
Medicare Part D late enrollment penalties are permanent, meaning if you incur a late enrollment penalty, you will pay a higher Part D premium for life.
Putting It All Together
Medicare Part D can be critical in keeping medical costs down after age 65, especially considering the high costs of prescription medications. The best prescription drug insurance plan for you depends on your unique needs, so before choosing a plan, make sure to compare copays among different plans and pharmacies using Medicare.gov's comparison tool.
Plans with lower monthly premiums often offer less coverage and smaller pharmacy networks, so if you anticipate needing many or long-term prescription drugs, a low-premium plan may not suit you. If you take generic drugs, you can save by seeking out a tiered plan that sets lower copays for generic medications. A plan with "donut hole" coverage can provide extra protection from high drug costs.
Frequently Asked Questions
You're just a few steps away from seeing your Medicare plan options.
You're just a few steps away from seeing your Medicare plan options.