What Is a C-SNP, or Medicare Chronic Conditions Special Needs Plan?
A C-SNP, also known as a Chronic Condition Special Needs Plan, is a type of Medicare Advantage Plan specifically tailored to meet the needs of individuals with chronic conditions. These plans meet the minimum coverage requirements set forth by Original Medicare, but they may also offer additional benefits. Some of the chronic conditions covered by C-SNPs include:
Cancer
Diabetes mellitus
Dementia
HIV/AIDS
End-stage renal disease
Chronic lung disorders
Cardiovascular disorders
Autoimmune disorders
Chronic alcohol or drug dependence
For the approximately two-thirds of Medicare beneficiaries living with multiple chronic conditions, C-SNPs may be an appealing coverage option.
Table of Contents
What Are Medicare Special Needs Plans?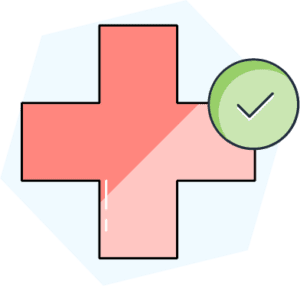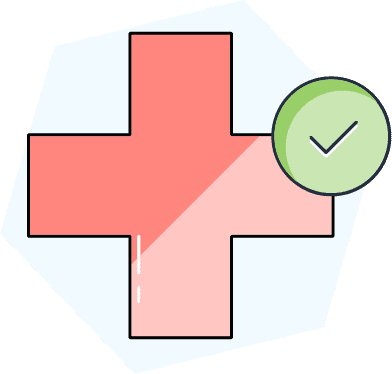 Medicare Special Needs plans are Medicare Advantage plans that limit enrollment to people with specific health or financial needs. They're sold by private companies approved by Medicare. At a minimum, each SNP covers all services included in Original Medicare (Part A and Part B), plus Part D prescription drug coverage.
There are three types of SNPs, and each focuses on a specific category of Medicare beneficiaries:
Dual-Eligible SNP (D-SNP): D-SNPs are for people who are eligible for both Medicare and Medicaid. The plan contracts with the state Medicaid department and coordinates members' Medicare and Medicaid services.
Institutional SNP (I-SNP): I-SNPs are for people who live in a nursing home, rehabilitation hospital, or other long-term care facility. They're also available to people who need an institutional level of care but prefer to live in the community.
Chronic Condition SNP (C-SNP): C-SNPs are for Medicare beneficiaries living with one or more chronic health conditions. Some examples of eligible conditions include dementia, cancer, and chronic heart failure.
How Does a C-SNP Work?
Chronic Condition Special Needs plans provide tailored Medicare benefits to people with specific chronic health needs. A chronic condition is a long-term health issue that limits a person's daily activities and/or requires ongoing medical attention. Some chronic conditions are relatively mild, while others significantly impact health.
Medicare C-SNPs focus on severe or disabling chronic conditions. That refers to life-threatening conditions that make daily life difficult and put beneficiaries at a high risk of serious health complications, like hospitalization. The most common types of C-SNPs target diabetes, heart conditions, chronic lung conditions, and end-stage renal disease. Plans that target less common conditions are available in some areas.
Coverages
Each C-SNP plan covers, at minimum, the same Part A and B benefits that Original Medicare and Medicare Advantage plans cover. C-SNP plans are also required to include Part D prescription drug coverage.
C-SNPs have the flexibility to cover a wide variety of extra benefits that address their members' specific health needs. Benefits vary but may include in-home support services, over-the-counter health and wellness products, and non-medical transportation.
As with other SNPs, C-SNPs provide care coordination services to help plan members access the care they need to stay healthy.
Eligibility Criteria
To be eligible for a C-SNP, you must meet the following circumstances:
Be eligible for Medicare Part A and Part B. You must pay your Medicare Advantage premium in addition to the Part B premium, but some plans help pay for Part B.
Live in the plan's service area. Not every plan is available in every state.
Receive a chronic condition diagnosis. You will need to provide regular proof of your diagnosis. Each C-SNP plan details its own parameters for eligibility.
You may qualify for a Special Enrollment Period when you receive an eligible diagnosis. Otherwise, you can purchase a C-SNP during the annual enrollment period from Oct. 15 to Dec. 7.
Types of C-SNPs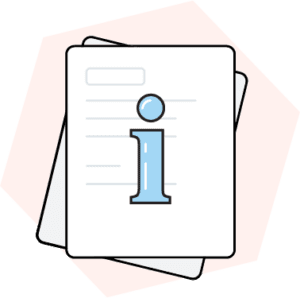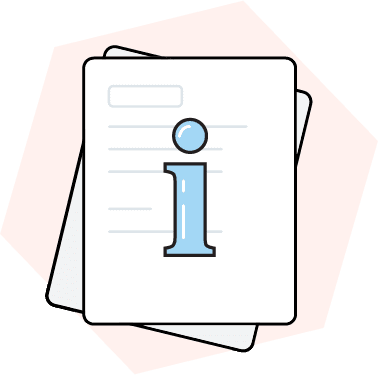 Insurance companies target C-SNP plans for a specific illness or group of commonly comorbid conditions. As such, each plan extends coverage to different physicians, specialists, prescription drugs, equipment, and services, depending on the group's needs.
For example, someone with a lung condition could enroll in a C-SNP that covers medical equipment like oxygen supplies, plus regular access to a pulmonologist. A patient with diabetes mellitus, on the other hand, may find a plan that covers tools for insulin management, nutrition training, and visits with an endocrinologist.
The most commonly grouped conditions are:
Autoimmune disorders, such as rheumatoid arthritis and polymyositis
Chronic lung disorders, such as asthma and pulmonary hypertension
Chronic and disabling mental health conditions, such as schizophrenia and bipolar disorders
Neurologic disorders, such as epilepsy, Parkinson's disease, and multiple sclerosis
Cardiovascular disorders, such as chronic venous thromboembolism and coronary artery disease
HMO vs. PPO C-SNPs
C-SNPs also differ by plan type. Depending on the insurance company, you may opt for a HMO or PPO plan. Both HMO or PPO plans can make it easier to access specialized care within the insurer's network. With an HMO, the insurer works with a network of doctors and hospitals to provide covered services at a particular price. Out-of-network care is not covered.
A PPO, on the other hand, grants more flexibility. Patients can receive care from in- or out-of-network providers, often without a referral. However, these plans tend to cost more, and receiving out-of-network care may incur higher charges.
How Much Do C-SNPs Cost?
The cost of a C-SNP varies widely, depending on your location, coverage needs, and whether you choose an HMO or PPO. Be sure to consider all associated costs before enrolling. Some plans feature $0 deductibles and copays for relevant specialists, meaning that you start receiving coverage right away. But others might have a low deductible and higher per-visit copay.
Here's how C-SNPs compare with other Medicare Advantage plans and Original Medicare.
Cost

C-SNP

Medicare Advantage

Original Medicare

Premiums

Varies, could be as low as $0 + Part B premium

Varies, could be as low as $0 + Part B premium. Average of 

$18 per month

.

Typically $164.90 for Part B premium

Prescription drug coverage

Included

May be included

Not included

Dental and vision coverage

May be included

May be included

Not included

Deductible

As low as $0

As low as $0

$1,600 per term for Part A; $226 per year for Part B

Out-of-pocket maximum

Maximum of $8,300

Maximum of $8,300

N/A
Should You Enroll In a C-SNP?
Pros
Access to specialized providers
Customized benefit packages
Prescription drug coverage
More organized health care
Improved overall health
Cons
Location limitations
Provider networks
Conditional coverage
Coverage limits
Pricing
There are many reasons why beneficiaries choose to enroll in a C-SNP plan rather than Original Medicare or a regular Medicare Advantage plan, though there are still disadvantages to keep in mind.
Advantages
Access to specialized providers: C-SNPs typically tailor their provider networks to include doctors, specialists, and other healthcare professionals who are experts in dealing with a specific chronic condition.
Customized benefit packages: While all C-SNP plans include Part A, Part B, and Part D benefits, they often cover additional services to address their members' health needs. These extras help members get more value from their plan.
Prescription drug coverage: SNPs are required to include Part D coverage. 
More organized health care: C-SNPs include care coordination services. Care coordinators help plan members stay on top of their medications and appointments and help keep members of the care team on the same page.
Improved overall health: Research shows that beneficiaries who enroll in a C-SNP for end-stage renal disease are less likely to be hospitalized or pass away compared to people who are not in a C-SNP. Similar findings have been observed for other chronic conditions.
Drawbacks
Location limitations: Beneficiaries may lose coverage if they leave their plan's service area.
Provider networks: As private insurance plans, C-SNPs can limit coverage to their network of physicians. Seeing an out-of-network doctor could lead to additional fees.
Conditional coverage: Patients lose health insurance if they no longer have a qualifying chronic condition.
Coverage limits: Since C-SNPs are grouped by type of illness, individuals with multiple chronic conditions might not find a broad enough plan.
Pricing: Not all services fall under the price maximums determined by Original Medicare. Coverage depends on the plan.
How to Enroll in a C-SNP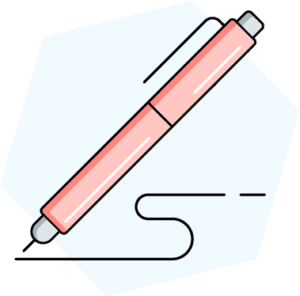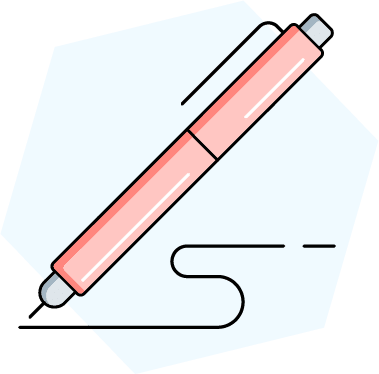 Enrolling in a C-SNP plan is straightforward, especially compared to other types of Medicare Advantage plans. There's no need to wait for Open Enrollment. Medicare beneficiaries who are eligible for a C-SNP can join anytime. Here's how to enroll:
Search for available plans: Visit Medicare.gov or work with a trusted agent to identify C-SNPs that serve people with your condition in your area.
Contact Medicare or the plan: If a plan is available, call Medicare at 1-800-633-4227 (TTY:1-877-486-2048) to enroll. Or contact the plan directly.
Provide medical documentation: Get a note from your doctor confirming that you have the condition the plan targets.
Putting It All Together
Medicare Chronic Condition Special Needs Plans offer specialized care and support for beneficiaries with certain severe or disabling health conditions, such as diabetes or a cardiovascular disorder. They tailor their benefits, provider networks, and list of covered drugs to better serve the needs of their members.
Since C-SNPs are offered by private companies, plan availability varies by location. Contact a trusted Medicare agent to find out if a C-SNP for your condition is sold in your area.
Frequently Asked Questions
You're just a few steps away from seeing your Medicare plan options.
You're just a few steps away from seeing your Medicare plan options.