No, auto insurance does not cover mechanical failure in most situations. While standard auto insurance policies cover mechanical failure caused by an accident or a named peril, such as a tree branch falling on your car, they do not cover mechanical failure due to poor maintenance or normal wear-and-tear.
Mechanical failure insurance is also known as mechanical breakdown insurance (MBI) or car repair insurance. It is an add-on coverage that can help cover out-of-pocket costs for mechanical issues resulting from everyday vehicle use.
Table of Contents
Mechanical Failure a Risk Drivers Should Heed
A mechanical failure occurs when mechanical components in your vehicle stop working. Common components include your engine, steering assembly, transmission, brakes, suspension, or air conditioning. These failures can lead to both immediate and long-term problems.
For example, if a fault in your vehicle transmission causes it to stop working, you will not be able to drive your car. Since the damage did not occur in an accident or as the result of a named insurance peril, standard liability or collision insurance will not pay for the damage. This leaves you with no transportation and a potentially large bill to pay.
The average cost of a car repair is just under $550. Some of the most common mechanical issues include damaged alternators, failed power steering pumps, and broken thermostats. It's also worth noting that mechanical failures can play a critical role in vehicle crashes. In fact, brake-related issues account for 22% of crashes due to mechanical failures.
That's why drivers must be mindful of potential mechanical problems. This means reducing risk where possible through regular maintenance and considering the benefits of MBI to offset repair costs.
How Mechanical Failure Insurance Works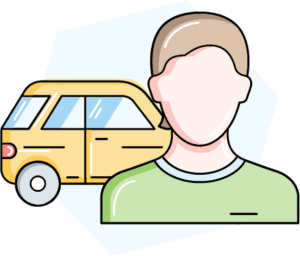 Mechanical failure insurance is add-on coverage for your auto insurance policy. While all states have minimum requirements for liability insurance, mechanical failure insurance is optional. MBI insurance includes a monthly premium and deductible.
If you purchase an MBI policy, it helps cover the failure of common mechanical failures that do not result from an accident. Insurance providers are not required to offer this type of coverage and may only provide coverage for a set period of time or up to a certain number of miles driven. These limits exist because vehicles are more likely to experience mechanical failures as they age.
Consider a steering component failure that leads to an accident. While liability insurance pays for any damages to other people and property, and collision insurance pays for repairs to your vehicle, these coverages will not pay for the initial damage to your steering component. Although it precipitated the accident, it was not damaged in the accident, meaning it is not covered by liability or collision insurance.
Mechanical failure insurance helps cover the cost of your steering assembly repairs after you pay the deductible, reducing the amount you pay out of pocket.
What Mechanical Failure Insurance Covers
Mechanical failure insurance provides coverage for specific vehicle components that are prone to failure. While policy details may differ across providers, common coverage includes:
Air conditioning and heating systems: MBI often covers HVAC components such as air chillers, heating units, and fans.
Electrical systems: Electrical components such as alternators, turn signals, and lighting are covered.
Engine components: Issues with alternators, spark plugs, or ignition fall under MBI.
Exhaust: Problems with excessive or limited exhaust are also covered.
Steering assemblies: If your power steering fails or vehicle axles are damaged, car repair insurance can help.
Transmissions: Mechanical failure insurance also covers transmission failures that prevent your car from driving.
Exclusions From Coverage
Common exclusions from car repair insurance coverage include regular maintenance and wear-and-tear. This means that MBI will not pay for oil or filter changes, tire rotations, or preventative maintenance. In addition, normal wear-and-tear on components such as tires are not covered by MBI.
How Other Coverages Work With Mechanical Failures
While other policy types do not provide the same level of assistance for mechanical failures, they may provide some coverage in specific circumstances.
Standard Auto Insurance
Standard liability and collision insurance may cover a mechanical failure if it was the direct result of a collision. Liability applies if your car is struck by another vehicle and suffers mechanical damage. In this case, the at-fault party's liability insurance would pay for your repairs. Collision insurance, meanwhile, covers mechanical repairs if you are at fault for an accident that also damages your vehicle.
Comprehensive coverage may apply if a named peril caused mechanical damage. For example, if a tree branch falls on your car and damages the engine, your comprehensive coverage may pay for the repair.
Vehicle Extended Warranty
Extended warranty coverage may cover some or all of the same car insurance for repairs as mechanical failure insurance. When you buy your car, an extended warranty may be purchased from the vehicle manufacturer. You may also be able to extend your initial warranty as its end date approaches.
Suppose your vehicle suffers mechanical failure during the warranty period, and the failure is covered under the warranty. In that case, the manufacturer will repair or replace damaged parts at no cost to you.
Roadside Assistance Coverage
Roadside assistance coverage provides help if your vehicle breaks down at home or on the road. Common services offered under roadside assistance include tire repair, fuel delivery, or towing your vehicle to the nearest mechanic. Roadside assistance policies do not provide coverage for mechanical repair.
Gap Insurance
Gap insurance only applies if your car is a total loss. This type of insurance covers the gap between what you still owe on your car and the payout you receive from the insurance company. It does not cover any mechanical issues.
Tips to Prevent Mechanical Failures
The more you drive your car, the more likely you will experience mechanical failures. While avoiding every potential issue is impossible, here are some tips to help prevent common mechanical issues.
Invest in regular maintenance: Preventing mechanical failure starts with regular maintenance. By following your car manufacturer's guidelines for maintenance, mechanics can address potential issues before they fail.
Respond to any vehicle recalls: Manufacturers may issue vehicle recalls for issues with specific components and offer to repair them at no cost. Ensure you respond to these recalls to limit the risk of mechanical failure.
Reduce wear and tear: While vehicle wear and tear is inevitable, you can reduce the impact by regularly cleaning your vehicle and checking it for possible problems, such as worn tires or damaged engine components.
Putting It All Together
Mechanical failure insurance helps cover the cost of repairs to standard vehicle components such as steering assemblies, transmissions, and electrical systems. While it does not cover typical normal wear-and-tear or regular car maintenance, MBI can help reduce the amount you pay out-of-pocket if your vehicle experiences sudden mechanical failure.
If you're interested in MBI, check with your insurance provider to see if they offer this coverage if your vehicle meets the criteria, and, if so, what you can expect to pay each month.
Frequently Asked Questions
Find an auto insurance policy that meets your needs.
Find an auto insurance policy that meets your needs.