What Is Third-Party Insurance?
Third-party insurance covers damage or injuries caused by you, the policyholder, to another person, vehicle, or property. Basically, if you injure someone or damage their property, they could sue you, and this type of insurance would provide you coverage.
Third-party insurance protects you financially if you are held liable for an injury or property damage. The term is typically associated with auto insurance but also refers to liability insurance for homeowners and businesses.
Table of Contents
Understanding the Roles in Insurance Claims
When you are involved in an insurance claim, different parties are involved, known as first, second, and third.
The first party is you, the policyholder.
The second party is the insurance company you have insurance with and to whom you have submitted the claim.
The third party is anyone outside the policyholder and insurer, such as an injured person or business.
It is crucial that you understand the different parties involved so you know your role and how your insurance policy will respond during a claim.
How Does Third-Party Insurance Work?
This insurance policy covers damages that you cause to others. When you (first party) hit someone's car (third party) and are at fault, your insurance pays for repairs or replacement. Your liability insurance would pay for medical bills as well.
Eligibility
To obtain third-party insurance, you need to be an individual or business looking for liability coverage. You would also need a vehicle and a valid driver's license in an auto insurance policy.
Different insurance companies may have additional requirements, so be sure to discuss the conditions when you call for a quote.
Coverage
Third-party insurance typically consists of two coverage parts:
Bodily injury liability
If you injure someone in an accident, body injury liability coverage pays for medical expenses, rehabilitation, and legal costs. Pain and suffering and lost wages are included in the compensation as well. For example, if you cause an accident involving pedestrians or other vehicles, your bodily injury liability insurance would help cover the injured parties' medical and legal costs.
Property damage liability
Property damage coverage will pay for repairs if you damage someone else's property. For example, if your child plays soccer outside and kicks the ball through a neighbor's window, property damage liability would pay for the repairs.
What's Not Covered
Liabilities and damages caused by the policyholder to others are covered by third-party insurance, but as with all insurance, there will be exclusions.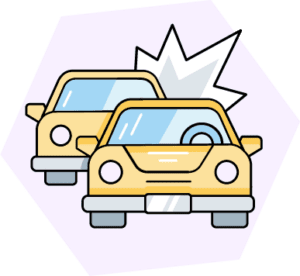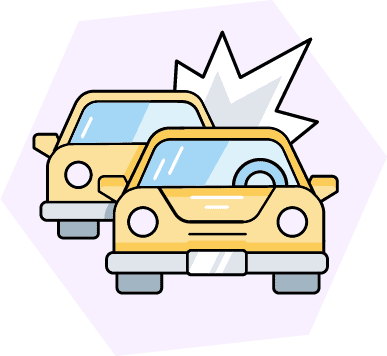 Injuries or damage to the policyholder: Third-party insurance covers the claims of others, not your own. Other parts of your policy are designed for this purpose.
Intentional acts: You will likely not have coverage if you cause harm or damage intentionally.
Criminal activities: Criminal activities are typically excluded from liability.
Contractual disputes: Contractual disputes, when a party disagrees with the terms and conditions of a contract, are not typically covered under third-party insurance.
Professional services: If you are a business owner, your professional services are excluded. You can purchase a separate policy for your errors and omissions.
Specific exclusions: Read your policy because they can all have different exclusions.
How Does a Third-Party Insurance Claim Work?
Insurance adjusters typically investigate claims using police reports, eyewitness accounts, and relevant laws to determine fault. Following the establishment of fault, the general steps involved in payment are as follows:
Submit a claim: Claims are filed with the injured party's insurance company, which then contacts the at-fault party's insurer.
Investigation: Each insurance company will investigate the claim.
Liability decision: The fault will be determined, whether that means one party is entirely at fault or it is shared.
Payment negotiation: Negotiations begin after the at-fault party's insurer accepts liability.
Payment: Damages and losses are paid by the at-fault party's insurer once an agreement has been reached.
Depending on the complexity of the claim, the investigation, and the negotiation, the claims process can take weeks or months. There may be delays if liability is disputed or legal action is required.
At-Fault vs. No-Fault Third-Party Claims
At-fault claims mean that whoever is responsible for the injury or damage will pay for the damages, and their insurance company will likely handle the claim. A no-fault claim means the injured party must seek damages from their insurance company. Third-party insurance is usually only dealing with at-fault claims.
How Much Does Third-Party Insurance Cost?
Your claims history, the type of vehicle insured, and the location determine the cost of your insurance. On average, third-party insurance costs around $650 a year or around $54 a month.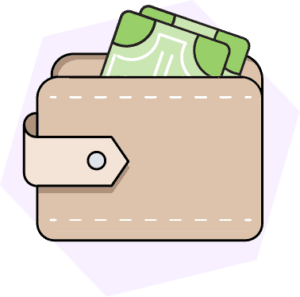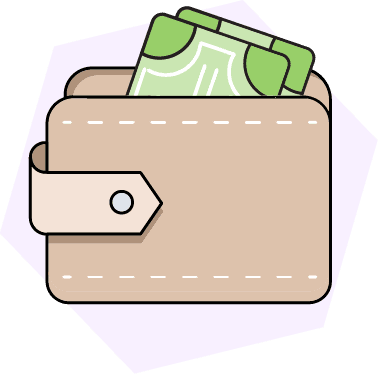 There are several fees involved with this insurance:
Premium: The premium is what you agree to pay in exchange for insurance, and can be an annual fee, quarterly, or monthly in most cases. This amount can vary widely depending on your specific situation.
Deductible: Some policies will have a property damage deductible, usually $500-$1,000.
Additional Coverage: Add-ons like roadside assistance or rental car coverage can increase your premium.
Medical bills, property damage, and legal fees associated with an at-fault car accident can cost tens of thousands without third-party insurance.
Should You Get Third-Party Insurance?
This insurance can generally benefit everyone in one way or another. However, there are considerations before adding it to your policy.
Consider Getting Third-Party Insurance If…
You do not have a big savings account and cannot pay for accidents out of pocket.
Your state requires it.
You have a history of being in accidents and have liability concerns.
You have personal assets you need to protect.
Advantages
Affordable: The monthly premium for this insurance is often quite affordable.
Legal compliance: Many states require this coverage.
Liability protection: You could experience a substantial financial burden without it, so this insurance provides financial protection for you and your family.
Asset safeguarding: It protects your assets during claim time.
Accessibility: Hundreds of insurance companies offer this type of insurance.
Drawbacks
Limited coverage: Third-party insurance only covers claims where you are an at-fault party.
Out-of-pocket costs: Premiums and deductibles mean out-of-pocket costs even if you are never in an accident.
Limited protection: There are some exclusions, such as theft and vandalism.
Potential for high deductibles: Depending on affordability, you may have chosen a higher deductible to pay out at claim time.
How to Get Third-Party Insurance
Obtaining this type of insurance is a relatively simple process. Follow these steps: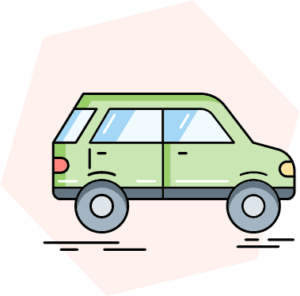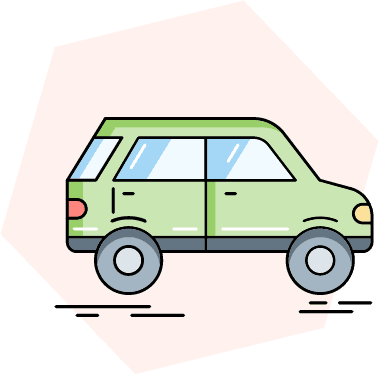 Determine your needs: You can likely benefit from third-party insurance, but be sure to discuss the option with a trusted insurance agent.
Research: Many insurance carriers offer this insurance, so research and determine which companies you want to ask for quotes.
Review quotes: Request quotes from multiple insurers and take the time to go over the details and compare them.
Make a decision: After comparing the quotes, decide which policy is best for you, considering the coverage offered and affordability.
Purchase: Make your premium payments on time, and keep a copy of your insurance handy at all times.
All in All
Third-party insurance covers third-party liability claims, including bodily injury and property damage. If you cause physical injuries to someone or damage their property, this insurance will pay for medical costs, repair costs, and other expenses.
Many insurance policies, such as auto and home, already include third-party coverage. If your policy does not include it, talk to your insurance provider about adding this often helpful coverage.
Frequently Asked Questions
Find an auto insurance policy that meets your needs.
Find an auto insurance policy that meets your needs.