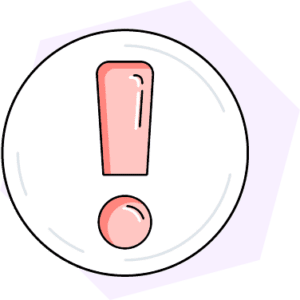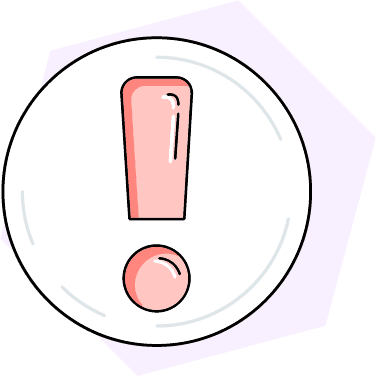 The Open Enrollment Period for health insurance is here: November 1 – January 15
Enroll in a new health plan or reevaluate your current coverage to see if it's still a good fit for you. You can make the following changes during this period:
Enroll in a health insurance plan for the first time
Change health insurance plans
Change your current plan's dependents
Still have questions? Learn more about the health insurance Open Enrollment Period.
Do Health Plans Offer Prescription Insurance Coverage?
Most health insurance plans offer some form of prescription drug coverage. These plan types include:
Affordable Care Act (ACA) Marketplace plans: By law, all plans bought through the ACA Marketplace must include prescription drug coverage. ACA plans cover a formulary of common preventive drugs and must meet a minimum drug rebate amount for pharmacy costs.
Employer/group plans: Most employer-sponsored plans include prescription drug benefits; however, some plans may have limitations, such as covering only generic medications. Prescription costs are subject to the insurer's terms and may vary by policy.
Short-term health insurance: Short-term insurance like COBRA temporarily extends the same coverage you enjoyed as an employee, including prescription drug benefits. These plans typically require high premiums for continuation of coverage but the same drug copays.
Medicaid: While states are not required to cover prescription drugs through Medicaid, all states currently do provide this benefit. Your prescription must be ordered by a physician to be paid for, at little or no cost to you, by Medicaid.
Medicare: Original Medicare (Parts A and B) does not include drug coverage. However, those eligible for Original Medicare can add a Part D prescription drug plan or enroll in Medicare Advantage, many of which include drug benefits. Costs may vary depending on which option you choose.
Table of Contents
How Prescription Coverage Works Among Common Types of Health Insurance
The individual terms and cost of prescription coverage vary, depending on the type of health insurance you choose.
ACA Marketplace Plans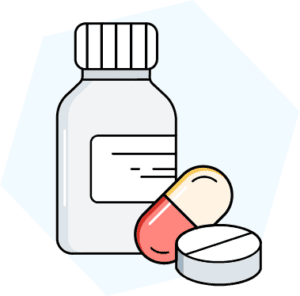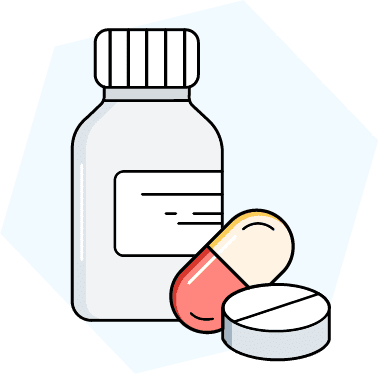 ACA Marketplace plans must offer built-in prescription drug coverage, as required by law.
While your ACA plan guarantees drug coverage, you may purchase additional coverage, but you cannot enroll in Medicare at the same time as a Marketplace plan.
You may be required to meet a deductible before benefits apply, or pay a copay or coinsurance to fill your prescriptions.
Employer/Group Coverage
Though group plans are not legally required to offer built-in prescription drug coverage, most do.
If your employer plan does not cover prescriptions, your insurer may recommend an affiliate provider of prescription drug benefits, or you can purchase standalone coverage.
You may be required to meet a deductible before benefits apply, pay a copay, or enjoy a patient assistance program for cost-sharing your prescription expenses.
Short Term Health Insurance
Short-term health insurance extends your previous benefits, so built-in prescription drug coverage would carry over if it existed on your former plan.
Providers are not legally required to amend their former policy to include drug coverage.
You may need to purchase a standalone drug plan if not included in your continuing coverage.
You may be required to meet a deductible before benefits apply or pay a copay or coinsurance to fill your prescriptions.
Medicaid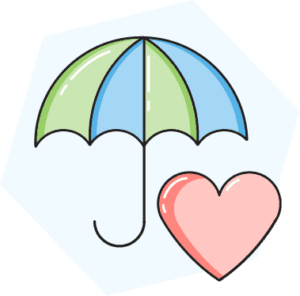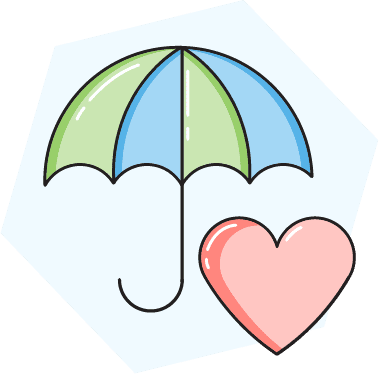 Medicaid only covers drugs ordered by prescription through your treating physician.
Medicaid is not required to provide a drug benefit as part of state coverage; however, all states opt to participate.
Some states offer rebates or discount prescription programs that can be used with Medicaid.
According to a tiered pricing system, you must pay a copay for prescription drugs included in Medicaid's formulary.
Medicare
Original Medicare does not offer built-in prescription drug coverage; however, Medicare eligibility qualifies you to add Part D coverage or buy a Medicare Advantage plan.
Medicare must legally provide access to drug coverage for Medicare beneficiaries.
Enrollees in Parts A and B can purchase Part D or Medicare Advantage benefits but cannot have both simultaneously.
Medicare beneficiaries typically pay a set copay for prescription medications.
How Much Does Prescription Coverage Cost?
| | Included in Plan | Separate Premium | Copay | Covered Before Deductible | Coinsurance or Full Coverage After Deductible | Out-of-Pocket Maximum |
| --- | --- | --- | --- | --- | --- | --- |
| ACA Marketplace | Yes | No | Yes | Maybe | Maybe | Yes |
| Employer/Group | Maybe | Maybe | Yes | Maybe | Maybe | Maybe |
| Short Term | Yes, if included in previous coverage | No | Yes, if included in previous coverage | Yes, if included in previous coverage | Yes, if included in previous coverage | Yes, if included in previous coverage  |
| Medicaid | Yes | No | Yes | Yes | N/A (Most beneficiaries do not pay a deductible) | Yes |
| Medicare | Yes (Part D or Medicare Advantage) | Yes | Yes | No | Coinsurance | No |
The above chart outlines some of the costs commonly associated with prescription insurance plans. Expenses vary widely by plan, especially depending on the following factors:
Type of insurance plan
Level of coverage (such as bronze, silver, or gold ACA plans)
State funding (specifically for Medicaid plans)
Individual plan restrictions and limitations (especially for employer plans and short-term insurance, which follow their own independent policy terms)
How Do Payment Tiers Work?
Prescription insurance plans with their own formularies typically also include payment tiers. A tiered payment structure assigns different costs to prescription medications, depending on where the drug falls in the formulary. Generally, Tier 1 drugs require the lowest copay, with costs increasing as the tiers go higher in number.
Tier 1: The first tier includes generic drugs at the least expensive price point. Insurers are most likely to automatically cover commonly prescribed Tier 1 drugs, which include blood pressure, thyroid, heartburn, and anxiety medications.
Tier 2: This tier includes slightly higher-priced generic drugs and low-end brand-name medications, such as Adderall and Ritalin, prescribed for hyperactivity in children, and the generic version of Suboxone, used to treat opiate addiction.
Tier 3: This category is for brand name drugs that do not offer a generic alternative. Examples include insulin and some weight loss medications. Most formularies stop at Tier 3, which would also include expensive medications such as those used to treat Cancer and HIV. For insurers who include tiers 4-5, Tier 3 drugs may still represent the lowest price point among "pricey" brand-name medications.
Can Insurers Decline Coverage of Specific Medications?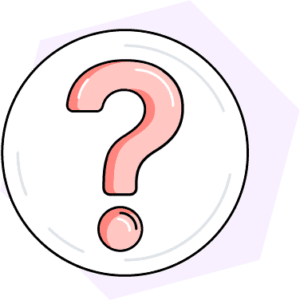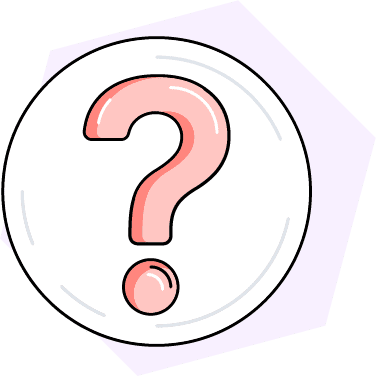 Insurers may deny coverage of specific medications under certain circumstances. Many medications require preauthorization or are limited to generic refills. Other common reasons insurers may deny coverage are if the patient tries to refill their medication too early, their refills have expired, or their coverage has lapsed.
In some situations, consumers enjoy extra protections regarding prescription drug coverage. For example, insurers are required to notify you 60 days before they make changes to their formulary, such as discontinuing any of your medications. Additionally, employers are prohibited from engaging in any form of prescription drug discrimination based on your plan.
Can You Appeal the Exclusions?
Yes, you can appeal your insurer's decision to deny your prescription drug coverage. Most people learn from their pharmacist that their insurer will not cover their prescribed medication.
Speak with your doctor. Your doctor may be able to prescribe you an alternative or try writing a new prescription for a generic version of the drug you need. This step in the process should occur in tandem with step two.
Contact your insurer. Once you speak with your insurer about why your drug coverage was denied, you may be able to request an exception, which could involve entering into a "step therapy" agreement. If the exception is also denied, you may proceed to an appeal.
Submit appeal paperwork. Most insurance companies and Medicare start with an internal appeal, which typically requires you to submit an appeal form and a letter from your treating physician outlining your medical necessity for the medication. Your insurer must deliver a decision within 30 days, or within four days for an expedited appeal request. If you are unsatisfied with the results of your internal appeal, you may pursue an external appeal or contact your state insurance regulator as a last resort.
How To Choose a Plan that Includes Prescription Coverage
Search the ACA Marketplace. Since all ACA plans must include prescription drug coverage, you can be sure a plan purchased through the Marketplace will cover medications; however, you should contact the insurer for a detailed formulary drug list.
Pursue Medicare Advantage. Many Medicare Advantage plans bundle drug coverage with other benefits like vision, hearing, and dental services. Be sure to stay on top of the windows for open, annual, and special enrollment periods.
Review your employer benefits. Review your group benefits to ensure your plan offers drug coverage, or explore your options with an HR representative. If you do not have coverage, you may choose to purchase a standalone drug policy until you can switch plans during your employer's open enrollment period.
Can You Purchase Additional Prescription Coverage?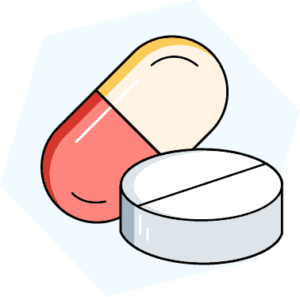 Yes, you may need to supplement your health plan with additional prescription drug coverage. If you are only enrolled in Medicare Parts A and B, you must pursue prescription drug coverage through a Part D or Medicare Advantage plan with drug benefits. State-funded Medicaid automatically includes prescription drug benefits.
All ACA plans and most group plans offer coverage for prescription drugs; however, if yours does not, you can purchase a standalone prescription plan to supplement your health coverage. If you are working but are also enrolled in Original Medicare, you can add Part D benefits during any enrollment period. If you are enrolled in COBRA, your prescription drug benefits remain the same.
Putting It All Together
All ACA Marketplace plans and most group insurance plans include prescription drug coverage. Your short-term insurance benefits should include prescription drugs if your previous policy did. Prescription insurance plans assign a set copay or coinsurance cost to drugs in their tiered formulary payment system, usually with a variety of inexpensive generic options available.
Policyholders who do not have drug coverage bundled in their plan can buy a standalone policy. Medicare enrollees can purchase a Part D or Medicare Advantage Plan with drug benefits. You may also enroll in Part D if you still receive group benefits when you become Medicare-eligible. State-administered Medicaid plans automatically include prescription drug coverage.
FAQ
You're just a few steps away from a personalized health insurance quote.
You're just a few steps away from a personalized health insurance quote.