What Is a Medicare Grocery Allowance?
The Medicare Grocery Allowance is a monthly or quarterly allowance offered by certain Medicare Special Needs Plans, which gives beneficiaries grocery funds to pay for healthy food and other pantry staples. These cards go by various names, such as food allowance cards, flex cards, Medicare grocery cards, Medicare healthy food cards, and more. 
Original Medicare does not offer a grocery allowance. Some Medicare Advantage Plans do. The two that do are specifically the Dual Eligible Special Needs Plans (D-SNPs) and Chronic Condition Special Needs Plans (C-SNPs). Only certain insurance companies offer the Medicare Grocery Benefit, so double-check with your plan to see whether it's available to you.
Table of Contents
The Benefits of Saving on Groceries
In 2021, the average American household spent $5,259 annually on groceries, the equivalent of $438 a month. For some, this amount may not seem like a lot. But for those with limited disposable income, spending money on healthy food like vegetables and fruits can be a luxury.
Studies have shown that low-income groups tend to rely on foods that are cheap and convenient to access but are often low in nutrients, which, in turn, negatively affects their health. Thankfully, through the Medicare Grocery Allowance program, those enrolled in specific Medicare Special Needs Plans, such as the C-SNPs and D-SNPs, can receive stipends to make healthy foods more accessible and affordable.
How Does the Medicare Grocery Allowance Work?
If you're eligible for the Medicare Grocery Allowance, you'll typically receive a prepaid Visa card or a coupon card you can use to purchase food. The funds are reloaded monthly or quarterly to your flex card, depending on your plan. The allowance also varies, but it generally falls between $25-$275 a month.
If you receive a prepaid Visa card, you'll swipe it as you would a standard debit card at the checkout. However, if the total cost of your groceries exceeds the funds on your prepaid Visa card, you'll have to cover the remaining amount out of pocket.
If your allowance is loaded onto a coupon card, the cashier must scan the back of the card at the checkout. Similarly, if you do not have enough funds on the card to cover your grocery bill, you'll have to pay for the outstanding amount with your cash.
Eligibility
To join the Medicare Grocery Benefit program, you must meet the following eligibility requirements:
Age: The primary eligibility criteria for grocery funds is being enrolled in Medicare, which means you must be 65 and above. However, if you're under 65 but have specific disabilities or medical conditions, you may also be eligible.
Income limits: The Medicare Grocery Benefit may also consider your income level to determine whether you need help to afford groceries.
Duel eligibility: This allowance is almost exclusively offered by D-SNPs, which are only available to those who are eligible for both Medicare and Medicaid. However, some C-SNPs offer it as well.
Health conditions: To be eligible for the benefit, you'll generally need to have a specific condition, such as an autoimmune disorder, diabetes, cancer, arthritis, or congestive heart failure. Talk to your insurer or doctor to see if your condition is included.
Coverage
While insurers may have different coverage inclusions and exclusions, you can typically only use your Medicare Grocery Allowance on nutritious foods such as the following:
Fruits
Vegetables
Frozen meals
Dairy products
Beans and legumes
Healthy grains
Cereals
Fresh Salad kits
Soups
Pantry staples (flour, spices, sugar, etc.)
Nutritional shakes and bars
Water
Meat
Seafood
Contact your insurer for more details if you need clarification on whether your plan covers a specific item.
What Is Not Covered?
While the benefit can lower your monthly grocery bill and help you afford a healthier diet, it does not cover all items. Here's what you cannot buy with the allowance:
Non-food items: Non-food items such as toiletries, cleaning supplies, toys, clothes, skincare products, etc., are not covered.
Restricted food items: The Medicare Grocery Allowance aims to help you afford healthier food items on your grocery trips. So, you'll need to pay for less nutritious foods, such as chips, soda, alcohol, candy, etc., out of pocket.
Specific brands or stores: Not every grocery brand or store participates in the Medicare Grocery Benefit programs. Participating stores could also vary depending on where you live. Consult with your plan administrators to identify the participating stores in your area.
Geographical limitations: Some plans may also have geographic limitations on coverage. Namely, the Medicare Grocery Benefit may only be available in certain regions or areas. Check with your plan to learn more.
How Much Is the Medicare Grocery Allowance?
Depending on the plan, the funds are typically dispersed monthly or quarterly onto your prepaid flex card. Below is the allowance of four different plans to help you better understand how much your benefit could be.
| | Allowance |
| --- | --- |
| Insurance Company #1 | $35-$275/month |
| Insurance Company #2 | $150/month |
| Insurance Company #3 | $30-$410/quarter |
| Insurance Company #4 | $25-$50/month  |
Remember, your Medicare Grocery Allowance balance typically would not roll over from month to month or quarter to quarter. So, be sure to use all the funds in your prepaid card each payment period.
How to Get The Medicare Grocery Allowance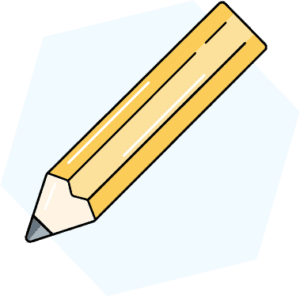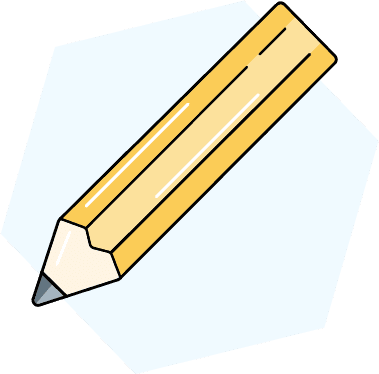 Accessing the Medicare Grocery Allowance is relatively straightforward. Here's a simple step-by-step guide on how to do so.
Identification of eligibility: First, determine whether you meet the eligibility criteria for the benefit. You may be eligible for the program if you're 65 or older, enrolled in Medicare, have a low income, and suffer from certain medical conditions.
Application: Complete an application form once you've found a plan you'd like to join. Many SNPs offer online enrollment through their website. To complete the application, you typically must provide personal information such as your name, address, and details about your income or health condition.
Review and verification: After submitting your application, the program administrators will review your information to ensure its validity before determining your eligibility.
Approval and notification: If you're approved for the program, you'll receive a notification in the form of a letter, email, or other communication method.
Benefit activation: You'll also receive instructions on activating your prepaid visa card or coupon to start accessing your allowance.
Education and support: Many program administrators offer educational resources and support services such as nutrition education, counseling, and information on participating stores. Take advantage of them to maximize your benefits utilization.
Should You Get the Medicare Grocery Allowance?
The Medicare Grocery Allowance program can benefit seniors with special needs living on a fixed income. It allows them to afford a balanced diet so that their health does not suffer due to their limited budget.
However, a disadvantage of the program is that some plans' low allowances may only meet some of the beneficiary's grocery needs. For example, one insurer's monthly allowance is $25-$50, typically only enough to pay for a week's food. Also, only some grocery stores participate in the program so you may be restricted to shopping from a few places in your area.
Overall, whether you should get the Medicare Grocery Allowance depends on your needs and whether you are eligible for the program to begin with.
Alternatives to Medicare Grocery Allowance
If you need help affording healthy food but are not eligible for the Medicare Grocery Benefit program, do not worry. Consider these alternatives so you can maintain a nutritious diet without going over your budget.
Meals on Wheels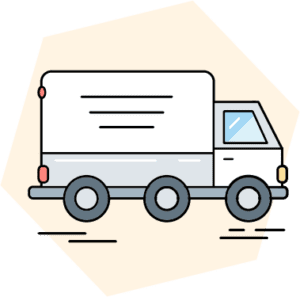 If you're unable to leave the house, Meals on Wheels may be a better option for you than the Medicare Grocery Benefit program.
Meals on Wheels is a nationwide non-profit program that delivers healthy meals to individuals who have difficulty shopping for food and preparing meals on their own at little to no cost.
Eligibility requirements may vary by community, but you'll generally need to be over 60 years old, have a disability, and suffer from mobility issues. If you're interested in requesting meals for yourself, use the program's search tool to find a Meals on Wheels provider near you.
SNAP
SNAP, or the Supplemental Nutrition Assistance Program, is a federal program that provides monthly funds for low-income households to afford food. Unlike the Medicare Grocery Benefit program, you do not have to be enrolled in Medicare Special Needs Plans to be eligible. Instead, SNAP eligibility requirements are based on income and household size.
If you're eligible for SNAP, you'll receive your monthly benefits on an Electronic Benefit Transfer (EBT) card, which works like a debit card. You can then use your EBT card to buy food at authorized groceries stores and retailers.
PACE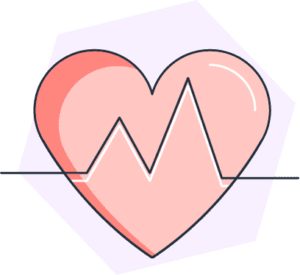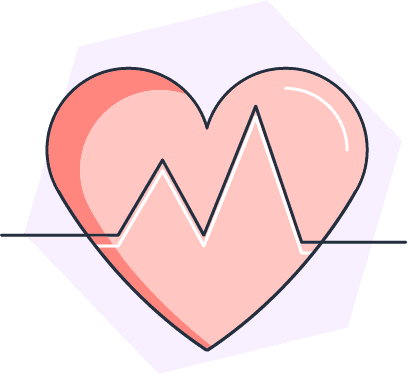 PACE, which stands for Program of All-Inclusive Care for the Elderly, is a Medicare and Medicaid program that helps people meet their healthcare needs in the community. Simply put, if you're 55 or older, the program can help you stay in your home instead of moving to a nursing home facility to receive care.
PACE provides medical support and other services, such as meals and household chores assistance. So, if you're not eligible for Medicare Special Needs Plans but need nursing home-level care and assistance with meal prepping, PACE can be an option to consider.
Where Can You Use the Medicare Grocery Allowance?
Not every retailer or grocery store accepts prepaid Medicare flex cards. But here are some common places that generally welcome the use of Medicare Grocery Benefits. 
Authorized retailers: Your plan should have an official list of participating retailers that accept grocery funds, so ask your insurer for more details.
National chains: National grocery chains such as Walmart, Walgreens, Food Lion, Kroger, and CVS typically accept Medicare Grocery Allowance.
Local and regional stores: Many corner stores and mom-and-pop businesses have been providing nutritional food to communities longer than national chains like Walgreens. And while not all local and regional stores may be in-network, it's worth asking your insurer if your preferred stores accept Medicare grocery funds.
Farmers' markets and food co-ops: You might also be able to support local farmers' markets with your allowance. But the locations may be more limited compared to national chains.
Double-check with your plan administrator before your monthly grocery trip, so you know exactly where you can and cannot use your allowance.
All in All
With the rising cost of food, the Medicare Grocery Allowance provides much-needed financial relief for those on a tight budget struggling to maintain a healthy diet.
And even if you're not eligible for the Medicare Grocery Benefit, you can lower the cost of your grocery bills by exploring other government and non-profit food assistance programs such as Meals on Wheels, SNAP, and PACE. Take the time to research your options and discover ways to make your grocery budget stretch further.
You're just a few steps away from seeing your Medicare plan options.
You're just a few steps away from seeing your Medicare plan options.