Does Medicare Offer a Grocery Allowance?
Yes, some Medicare Advantage plans offer a grocery allowance benefit. However, Original Medicare does not; this benefit is only available to those meeting the eligibility requirements.
Some of these requirements include enrolling in select Medicare Special Needs Plans like the Dual Eligible Special Needs Plans (D-SNPs) or Chronic Condition Special Needs Plans (C-SNP) and having an income below a certain threshold. With the grocery allowance usually disbursed monthly or quarterly, eligible beneficiaries can purchase healthy foods like vegetables and fruits to maintain a nutritious diet.
Table of Contents
Are Medicare Advantage Perks Legitimate?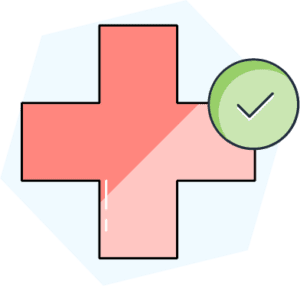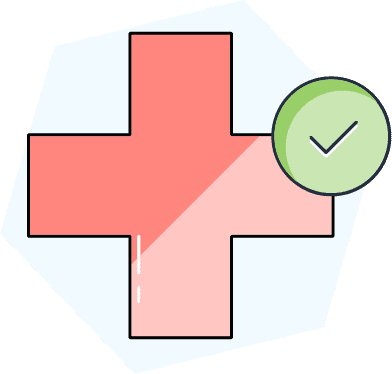 With enrollment in MA plans rapidly increasing in recent years, many health insurance companies offer perks like Flex Cards and grocery allowances to stand out from the competition and attract customers. Some other common MA plan benefits include:
However, to access these perks, you must already be registered in Original Medicare Parts A and B and have a Medicare number. Also, remember that while these offers may sound enticing, access to the full amount advertised is often rare. So, if you're currently enrolled in a healthcare plan that offers the coverage you need at an affordable price, you may be better off staying where you are.
How Does the Grocery Allowance Work?
Opting for nutrient-dense foods can often cost more than choosing unhealthier diets. The Medicare Grocery Allowance can reduce your financial pressure and help you afford more nourishing meals if you're on a tight budget. Here's how the Medicare Grocery allowance works.
Eligibility
Grocery benefits are available through Medicare Advantage Plans only. However, not all health insurance companies offer them. Some providers that provide the allowance include:
Humana
Aetna
United HealthCare
Florida Blue
Blue Shield of California
Clover Health
Wellcare
Eligibility criteria vary by plan. But generally, you must have a qualifying health condition, and your income must fall below a certain level to be eligible for the benefit. Most of the previously mentioned providers offer a grocery allowance to members enrolled in the following plans:
Dual Eligible Special Needs Plans (D-SNPs)
Select Chronic Condition Special Needs Plans (C-SNPs)
Non-SNP members enrolled in select Medicare Advantage plans may also be eligible
Contact your MA plan provider for more information if you're unsure about your Medicare Grocery Benefit program eligibility.
D-SNP
D-SNPs, which stands for Dual Eligible Special Needs Plans, are specialized Medicare Advantage plans that provide healthcare coverage for beneficiaries enrolled in both Medicare and Medicaid. Since members who qualify for D-SNP often have the greatest healthcare needs, this type of Special Needs Plan tends to offer the most comprehensive benefits among all Medicare plans.
D-SNP beneficiaries typically have low income, specific medical conditions like an autoimmune disorder, cancer, or end-stage liver disease, and unique healthcare requirements.
C-SNP
Like a Dual Eligible Special Needs Plan, a Chronic Condition Special Needs Plan (C-SNP) is a type of SNP. However, unlike D-SNPs, which are designed for those with Medicare and Medicaid eligibility, C-SNPs are for people with a specific chronic condition, such as heart disease, diabetes, kidney disease, dementia, or Parkinson's disease.
Is It Possible to be Eligible for a Grocery Allowance and a Flex Card?
Medicare Grocery Allowance is specifically designed to help you purchase groceries and nutritious food items. In contrast, a Flex Card has a broader range of eligible expenses, such as medical costs or transportation.
As long as you meet the eligibility requirements for both programs and your MA plan allows for concurrent access, you should receive benefits from both a Grocery Allowance and a Flex Card. But this could vary depending on your Medicare Advantage plan's policies, so check with them for more details.
What Can You Buy With the Grocery Allowance?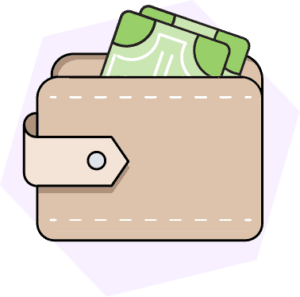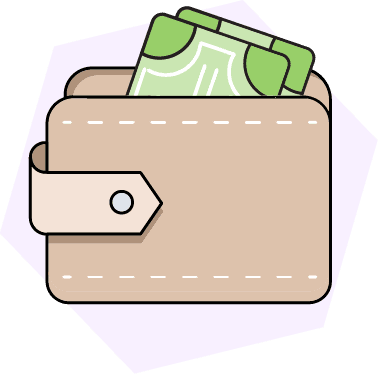 The main purpose of the Medicare Grocery Benefit program is to provide eligible beneficiaries with the necessary funds to afford healthy food and maintain a nutritious diet. So, you're typically only allowed to spend the allowance on foods that are beneficial to your health, for example:
Fresh, frozen, or canned fruit
Fresh, frozen, or canned vegetables
Fresh salad kits
Frozen meals
Dairy products like milk and cheese
Pantry staples like beans and tomato sauce
Healthy grains like cereal and oatmeal
Meat and seafood
Baking needs like flour, seasonings, and sugar
Nutrition shakes and snack bars
Water
Soup
Note that each insurer may have its own inclusions and exclusions, so double-check with them before using your grocery funds.
What Can You Not Buy?
In general, if the item is not nutritious or does not directly benefit your health, Medicare Grocery Allowance most likely will not cover it. Here are examples of the items you cannot purchase using your food allowance card.
Pet food
Non-food items like clothes
Hygiene products like toilet paper
Chips
Fresh baked goods
Baby formula
Desserts and candy
Soda
Alcohol
Tobacco
How Much Assistance Is Available with the Grocery Allowance?
How much assistance you receive with the Medicare Grocery Benefit depends on your plan. For example, Wellcare's MA plan only offers $25 to $50 a month, whereas Humana provides anywhere from $35 to $275 monthly. Some plans may even offer a more generous allowance for beneficiaries with severe health conditions and require specialized diets. But in general, you can expect to receive around $100 to $150 a month in grocery funds.
Remember, your Medicare Grocery Allowance balance typically will not roll over from month to month or quarter to quarter, so be sure to use all the funds in each payment period.
How To Access the Grocery Allowance
Here's how to access the Medicare Grocery Benefit program if you need financial assistance on your next grocery trip.
Assess your eligibility. First, determine whether you meet the eligibility criteria for the Medicare Grocery Benefit. You should be eligible if you're 65 or above, enrolled in Medicare, have a low income, and suffer from special medical conditions.
Research and compare plans. Then, look for MA plans that specifically mention a grocery allowance as part of their extra benefits. Remember, besides comparing the grocery allowance amount across multiple plans, be sure to also compare factors like costs, coverage, customer service, etc., before committing to one.
Enroll in a plan that suits your needs. Once you've found a plan that suits your healthcare needs, it's time to enroll in the plan. Note that most providers only offer grocery allowances through D-SNPs and select C-SNPs and Medicare Advantage Plans, so make sure you're eligible for them. Contact the plan provider for guidance on the enrollment process.
Access the grocery allowance. After enrolling in an MA plan with a grocery allowance, you should receive instructions on activating your prepaid visa card or coupon to access your grocery allowance.
Should You Seek Out a Medicare Advantage Plan with a Grocery Allowance?
While having access to a grocery allowance may not be a top priority for some, it can be helpful for others. For example, if you have a limited income and struggle to afford groceries or have health conditions requiring you to follow a specific diet, financial assistance with your grocery bill can make a world of difference in your quality of life.
Consider the following pros and cons of the Medicare Grocery Benefit program to determine whether it's worth exploring.
Pros
Improved nutrition
Financial relief
Reduced hospitalization and re-admission
Cons
Limited food options
Eligibility requirements
Potentially low allowances
Advantages
Improved nutrition: Adequate nutrition is the key to maintaining good health. With the Medicare Grocery Benefit program, low-income seniors and individuals with special needs can access nutrient-rich food.
Financial relief: Many of those enrolled in SNPs struggle to cover their basic needs due to limited income. The grocery allowance can help ease their financial burden by lowering the cost of their grocery bills.
Reduced hospitalization and re-admission: With access to nutritious food, beneficiaries can stay healthy and avoid complications that may require medical attention and even hospitalization.
Disadvantages
Limited food options: The Medicare Grocery Benefit program often restricts participants to specific designated grocery stores or vendors, which limits the food choices available.
Eligibility requirements: Medicare Grocery Allowance is typically only available to low-income individuals with specific medical conditions, so not all Medicare beneficiaries are eligible.
Potentially low allowances: Some plans only offer $25 to $50 a month in grocery allowances, which is most likely not enough for beneficiaries to cover their entire grocery bill.
Alternatives to the Grocery Allowance
If you're not eligible for the Medicare Grocery Allowance, you can explore the following alternatives to reduce the cost of your grocery bill while maintaining a well-balanced diet.
SNAP
SNAP, also known as the Supplemental Nutrition Assistance Program, is a federal program that helps low-income households afford healthy food. Since SNAP eligibility requirements are primarily based on income, you do not need to have a special medical condition or be enrolled in SNPs to apply.
Once approved for SNAP, you'll receive your monthly benefits on an Electronic Benefit Transfer (EBT) card. You can use your EBT card in the same way you'd use a debit card to buy food at authorized grocery stores or retailers. It's estimated that SNAP benefits per person will average about $182 per month or $6.00 per day in 2023.
Meals on Wheels
Meals on Wheels is another viable alternative to the Medicare Grocery Benefit program, especially if you cannot leave the house. At little to no cost, this nationwide non-profit nutritious home-delivered meals to people who have difficulty grocery shopping or preparing meals on their own due to health conditions.
To be eligible for the program, you'll typically need to be over 60 years old, have a disability, and suffer from mobility issues that prevent you from leaving your home. Use the program's search tool to find a Meals on Wheels provider near you.
Putting It All Together
While Original Medicare does not offer a grocery allowance, some Medicare Advantage Plans do. Contact your plan provider for any questions on your eligibility. And even if you're not eligible for the Medicare Grocery Benefit program, you can explore other assistance options such as SNAP and Meals on Wheels to help you maintain a nutritious diet without exceeding your budget.
You're just a few steps away from seeing your Medicare plan options.
You're just a few steps away from seeing your Medicare plan options.